Over 4,000,000
Successful Graduates

50+ Courses
With a lot more on the way
Board of Directors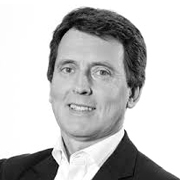 Stephen Murphy
Chairman
Stephen is Non Executive Chairman of the Shaw Board and oversees Corporate Governance for the Shaw Group. He also provides strategic business and corporate finance advice as part of his role.Stephen is a qualified accountant and spent his early career in FMCG with Unilever and Mars Inc before joining Virgin Group in 1994 as Chief Financial Officer. In 2005 he succeeded the Founder, Sir Richard Branson, as Group CEO based in Geneva, Switzerland to oversee all Virgin's worldwide business interests.
Stephen stood down at the end of 2011 to pursue a career as a plural Non Executive Director and Investor.
Currently, Stephen also chairs Ovo Energy Group, a major new UK utility supplier, GYG plc, an AIM listed specialist service provider to the super-yacht industry and London & Capital Ltd, a large wealth management company in the UK. He previously chaired Wyevale Garden Centres in the UK, Jumeirah Hotels in the UAE and Byron Hamburgers Ltd.
He is also Chairman of the Audit Committee at The Business Growth Fund, a £2.5bn UK fund investing in small and medium sized enterprises which has a strategic partnership with ISIF in Ireland.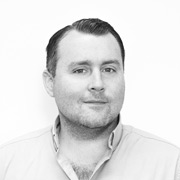 James Egan
Chairman
James qualified with a double first from University College Dublin for his Bachelor in Civil Law and Masters in Commercial Law. It was here that James's passion for all things Commercial began!
He entered into the Hedge Fund community in 2008 and ultimately joined a start up in the B2C brokerage space specialising in customer acquisition, conversion and retention.
James spent 4 years from, 2009 until 2012, revolutionising customer acquisition, conversion and retention through the use of education and quickly realized two fundamental problems 1.) Education was too expensive due to physical classroom size limitations and 2.) Without engagement with students, you are not offering education, instead a library. The answer was simple – digitise the classroom and build classrooms without limits.
James is a constant innovator and lives by the passion of EGBET – making everything get better every time.
With Shaw Academy, he has been the global leader in disrupting the centuries old education industry by giving affordable and accessible education to everyone, everywhere