If you're wondering how to become a graphic designer, you've come to the right place. 20 years ago, you might have needed a graphic design degree from a university. But these days, technology is so widely available and there are endless online resources; it's entirely possible to launch a graphic design career without one. A new career in graphic design is entirely within reach, even on a budget or with limited free time. Here's all you need to know.

What is graphic design
Graphic design is all around you: from the layout of this website to the clothes you are wearing, and it is all over your surroundings: think road signs, a book cover, or the packaging of your latest purchase.
Graphic design is quite simply a combination of typography, illustrations and/or photography, with the ultimate aim of visual communication. Graphic designers are visual problem solvers, whose job is to communicate a message in an effective, easy-to-understand, and compelling way.
How to become a graphic designer
Step 1: Install some graphic design software
Aside from a computer, the number one thing that you need is graphic design software. Adobe's Creative Cloud, Affinity, and CorelDraw are used a lot, and these have a cost. There are some free options too, like GIMP, Inkscape and many more. Once you have chosen the software you're going to use and installed it, you're basically halfway there.
→ RELATED READING:
Step 2: Consider taking one of the many graphic design courses
You could figure out what you're doing yourself, or through some YouTube tutorials, but if you want to learn the right skills - and fast - you should consider taking a graphic design course. Shaw Academy's online graphic design course will teach you how to get the most out of your software, and it's free for four weeks. You'll work within the current industry standard, and learn how to use Adobe Illustrator, Photoshop and InDesign. You'll work through a series of projects and assignments that will equip you with all the skills you'll need to fill a client's brief.
Shaw Academy also offers a Graphic Design on a Budget course, for those who want to save costs and use free software for now. You'll be amazed at what you can accomplish without spending anything.
Get Certified in Graphic Design
Become a professional graphic designer and build a stunning portfolio in just 16 weeks.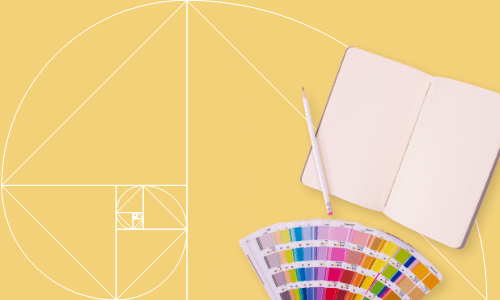 Step 3: Create your graphic design portfolio
One of the most important things you need to become a graphic designer is a great portfolio. This is something that you should update all the time throughout your career, but building your first graphic design portfolio can be intimidating. The Shaw Academy online graphic design course also gives you some great portfolio-building assignments. By the end of the 16 weeks, you'll not only have the skills you need to become a professional designer: you'll have the certification too, as well as a varied, professional portfolio. From there it's just a short step to landing your first clients.
How to create a graphic design portfolio
Create a body of work
Showcase only your best work
Start and end with a strong piece
Variety is key
Have an online portfolio
Don't overdo the design of the portfolio itself
Tailor your portfolio for the specific role
Include personal projects
Show your design journey
Use the appropriate format
Be interested in your own work
Get inspired by others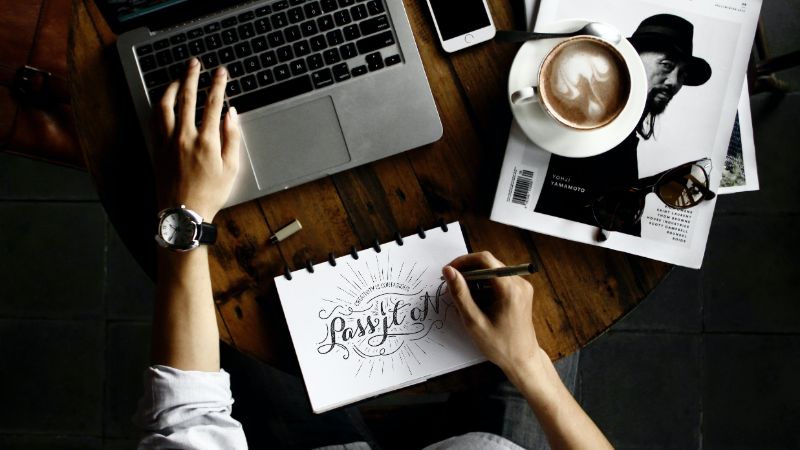 How to make graphic design connections
There are many resources for making connections for your career as a graphic designer. Follow artists on various platforms and interact and engage with fellow designers on social media. This way, you will build up your own network of contacts and will make friends in the process.
Dribbble is a social media platform used by creatives to share their work. You can build your portfolio on it, and get in touch with potential clients. Behance is another useful tool. It's a social media platform owned by Adobe, and it showcases your work to potential clients and other creatives.
Pinterest is like the mood board of the internet, and the best place to be inspired, find new ideas, and see what designers, illustrators and creatives are up to.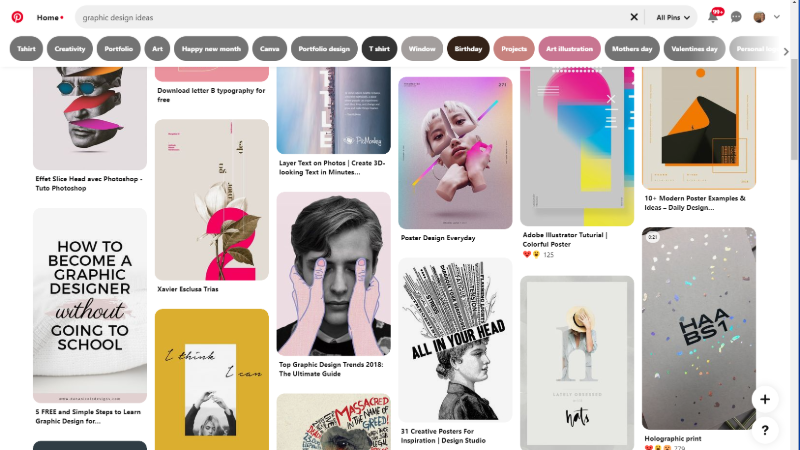 Graphic design careers
You might have a very specific picture in mind of what a graphic design career looks like. However, there are so many options for a career in graphic design, with new opportunities opening up almost daily with changes in technology.
Some of the more obvious examples include brand identity designers, who help companies to develop their identity, and might be involved in things like logo design and business card design. There are also packaging designers, who are key in a lot of businesses. An advertising designer is probably the most well-known type of design career and it entails print media ranging from brochures to magazines as well as digital design and social media design. Publication designers focus on publications like magazines and newspapers. Environmental designers make spaces more attractive and efficient for people to move around in: they might design event spaces, signage, or office spaces.
Technology has opened many new doors for design careers. Motion design has gained a lot of popularity during the last decade due to technological advancements, for example. These designers create TV adverts, apps, video games, and so on. There is a huge market for web designers, too, as well as UI designers.
How much do graphic designers make?
This is an important question, but unfortunately it is hard to answer. There is no standard guide indicating how much a designer should charge, and there are hundreds of factors that will influence how much a graphic designer makes, such as years of experience to geographical location, qualifications, the size of the client, and many other factors.
A simple hack to calculate your graphic design rates
Hourly rates can get complicated, and we recommend starting with a day rate. There is a super simple method we teach at Shaw Academy, and although it may not work in every scenario, it is a very good starting point for a new designer who has no idea what to charge.
Determine your average expenses within a month.
Divide that number by 20 (the average number of working days in a month).
This should give you a rough day rate to aim for.
Figure out how long a brief will take to complete and charge in days.
Depending on your experience, you can add your profit on top of your expenses.
Let's test this using the scenario of a young designer residing in the US. As a relatively new designer, they would like to earn an income of around $3000 a month. This should be enough to cover their expenses and still have some cash left at the end of the month.
$3000 divided by 20 days will give you an amount of $150. Therefore, $150 is their day rate.
Next, they need to figure out how long their brief will take them. A client has asked for a corporate identity, which they can do in a day. Another client has requested a movie poster for their new indie film, and they can complete this in half a day. Thus, they will charge $150 for the corporate identity, and $75 for the poster.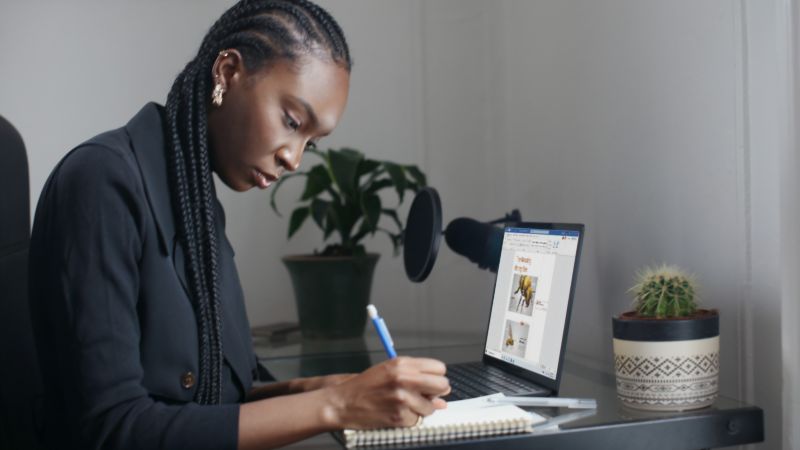 Other useful graphic design resources
Graphic design software aside, there are a number of other things you'll need to effectively launch your graphic design career. Here are three handy resources that can make the process go a lot more smoothly, especially for freelancers or those starting their own businesses.
→ RELATED READING:
Pandle
A lot of people, especially creatives, mention that they are not good with admin and money matters. However, in any career it is still essential to be on top of your finances and administration. Pandle is a bookkeeping app, with pro and free versions. It can create professional-looking invoices and even send your clients reminders when they are late with a payment. You can set up recurring invoices and see when your client has viewed their invoice. Brushing up on your bookkeeping skills is also a way to keep hiring costs down, so a free bookkeeping course, like the one we offer at Shaw Academy could be a good option.
Docsend
Docsend can be used for market research and it provides a lot of information regarding potential employees or clients. You can use it for sending your résumé, portfolio, pricelist or packages to a potential client or employer. It gives you great data on what is working: for instance, if they have only viewed your document for a couple of seconds, you can get a good sense that something is wrong. Perhaps your portfolio or résumé is irrelevant for the position applied or you might be too expensive for your potential customer. You can make use of Docsend for free but will only be able to upload a limited number of documents, thereafter, you will need to pay.
Mailchimp
Mailchimp is a marketing automation platform and email marketing service. It allows you to build up a database of client email addresses. You can then send newsletters to your clients. It is very easy to use and allows you to target a very specific audience. There are other alternatives to Mailchimp like Freshworks or Email On Acid, Intercom and Mailblaze. As your business grows, there are plenty of digital marketing courses out there to help you learn simple strategies to attract even more clients.
Project Management tools
Trello, Asana, and Monday.com are all team and project management online applications. These applications work really well for when a team of people work simultaneously on a project, but they can also be useful for keeping track of the projects you have going on.
Want to learn more about graphic design?
Shaw Academy's online graphic design course is the perfect stepping stone for your graphic design career. In just 16 weeks, you will hone your skills as a designer, learn how to get the most out of your software, build an incredible portfolio, and start landing paying design jobs.
Starting out on a shoestring budget? Try the Shaw Academy budget graphic design course instead and save up while you build your portfolio and client base.
Join Shaw Academy's online graphic design course.
Sign up today and get a free 4-week trial!