The emergence of digital assets on the international financial horizon has brought about a significant change in the way individuals and businesses conduct monetary transactions. No more do they have to rely on the ambiguous, centralized and heavily regulated tools, offered by the conventional banking sector. Instead, they can simply explore other, more digitized mediums of exchange which provide the treble benefits of security, efficiency and transparency.
One such medium which has successfully been able to capture widespread attention throughout the world is – Cryptocurrency.
What Is Cryptocurrency?
Conceptualized and introduced in 2009 by a pseudonymous Japanese developer 'Satoshi Nakamoto', cryptocurrency is essentially a digital currency which uses cryptography and blockchain technology to secure financial transactions, create immutable units and verify monetary transfers.
This internet-based currency is currently preferred by over 19% of the world's population because it completely eliminates central authority, thus bypassing the countless complexities and costs imposed by the traditional banking architectures. Cryptocurrency allows private parties to deal directly with each other without being subjected to any form of external control or interference. As a result, routine financial interactions become smarter, safer and cheaper.
At present, many people across the globe are using cryptocurrency on an everyday basis. However, in order to properly understand and unleash the true potential of this highly innovative landscape, you need to get acquainted with the underlying intricacies of digital currencies. The best and easiest way to do so is by registering for professional cryptocurrency courses. These cryptocurrency courses don't just offer you a deep insight into the fundamental principles behind the origin of cryptocurrencies, but they also provide you with well-balanced, extensive and specialized cryptocurrency training.
While there are many institutions which claim to offer comprehensive crypto trading courses, here is a list of the top 5 cryptocurrency courses which you can easily avail to navigate the choppy waters of digital currencies –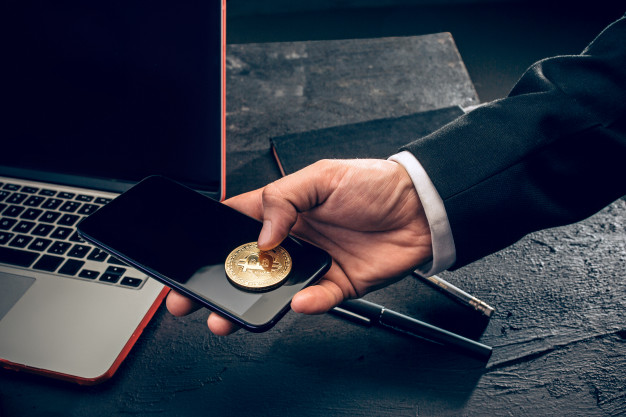 1. Suppoman's Cryptocurrency Courses – Udemy
Suppoman's cryptocurrency course at Udemy is presently considered to be one of the best cryptocurrency courses available online. With a focus on cryptocurrency purchase and market investment, this cryptocurrency course teaches you how to effectively use digital currencies for trading and revenue generation.
As compared to others, this cryptocurrency course lends you a decisive edge because:
It couples deep knowledge with sound technical analysis
It covers a network of over 270,000 students worldwide
It breaks cryptocurrencies down into 4 simple strategies
It covers about 29 different cryptocurrency based topics
It forms a cohesion between different currencies & their exchanges
2. Diploma in Cryptocurrency – Shaw Academy
Suitable for both, beginners and veterans, the Diploma in cryptocurrency from Shaw academy is a cryptocurrency course that aims to strengthen your fundamentals. The course's in-depth foray into the world of cryptocurrency training provides students with comprehensive insights into the use, purchase, sale and investment of digital currencies.
Easy in origin and methodology, this cryptocurrency course can prove to be the right fit for you because:
It offers 8, highly diversified and interactive study modules
It provides weekly assignments and fun quizzes to help retain learnings
Apart from technicals, it also focuses on the emotional aspect of trading
It explains the psychology of cryptocurrency trading in a detailed way
It covers topics as wide-ranging as leverages, margins, retail strategies, etc.
3. $20 Bitcoin Blueprint – Agora Financial
Available as a course and an e-book, the $20 Bitcoin blueprint from Agora financial is a cryptocurrency course that teaches you how to make good money from cryptocurrencies by investing an amount as low as $20! The content of this course is written and edited by Louis Baseness, the renowned financial editor of Agora Financial.
This cryptocurrency course doesn't just help you uncover profitable digital trends, but it also:
Functions as a workable, downloadable resource
Offers detailed, financial and cryptocurrency research
Provides latest updates with substantive expertise
Teaches cryptocurrency price risks and explosions
Reveals opportunities available in the cryptocurrency industry
4. Crypto Investing Pro
Conducted by the incredibly successful investor Alex Fortin, Crypto Investing Pro is a cryptocurrency training course which helps you understand the true value of your crypto investments. The course lists the advantages of investing in cryptocurrencies as compared to other, traditional investments while providing a basic overview of general financial indicators.
This course is primarily touted as the best cryptocurrency course because:
It consists of 40 videos that cover the core essentials of digital currencies
It enables investors to build, modify and protect a cryptocurrency portfolio
If you do not like the course, you can get a refund within 60 days
It provides a comprehensive comparison between all forms of investment
This certificate level cryptocurrency course also deals with Ethereum
5. Crypto Investing Insider
Last but certainly not the least, Crypto investing insider is a cryptocurrency course that helps investors stand on their own feet. By providing insider knowledge about the functioning, techniques and mechanisms of cryptocurrencies, this crypto trading course gives investors the exclusive opportunity to formulate sound, profitable strategies.
The Crypto Investing Insider is considered to be a good cryptocurrency training course for beginners because:
After course completion, you instantly get to open a crypto broker account
It helps you establish your presence on all popular trading platforms
The course strives to educate both small and large investors
It enables investors to develop their own investment strategies
The cryptocurrency course even guides users through KYC procedures
The Way Forward
As times change, the need and importance of understanding and using cryptocurrencies for financial transactions will slowly begin to witness a massive increase. In fact, according to the latest research, the cryptocurrency market is expected to grow at a CAGR of 6.18% and reach a humongous size of $1.40 billion by 2024! In such a burgeoning scenario, gaining knowledge and proficiency about cryptocurrencies and their operative techniques is most likely to become extremely vital, resourceful and essential.
Although there are a plethora of cryptocurrency courses that you can enrol in, for getting proper cryptocurrency training, it would be wise to go for the highly renowned – Shaw Academy. As compared to its counterparts, the academy's 'Diploma in Cryptocurrency' would not just give you a detailed idea of what digital currencies actually pertain but it would also help you jumpstart your cryptocurrency career without any noticeable glitch.
So, if you are looking to register for the best cryptocurrency trading course, click here and begin your journey towards availing the most preeminent cryptocurrency training now!
Join 12+ million students who already have a head start
Sign up today and get 4 weeks free!
No commitments. Cancel at any time.