Let's 'cut' to the chase. Video editing courses can be really helpful if you're working with any form of motion content. 
Recommended for you: Become a pro at video production and editing with our online course. Join today and get the first 4 weeks for free!
Whether you're creating a personal YouTube vlog, putting together a series of wedding videos, creating a documentary or short film, or even a big-budget TV series or movie, a video editing course can help you gain creative control over your content. You won't have to rely on video editors to do the job and worry about how your content will flow, because you will have the skills to do the job.
Having said that, you can learn a broad range of skills and techniques involved in video editing. As a result, many beginners and moderately skilled professionals find it hard to zero-in on the perfect course for them. 
But don't worry, because we have curated the best online video editing courses out there. These will help you cover everything, right from the basics to advanced editing skills. Let's get to it!
Pluralsight's Video Editing Courses
Pluralsight's video editing courses have something for everyone. Indeed, they have a huge library full of video editing courses that cover a wide range of topics – right from the fundamentals of video production and motion graphics, to the various editing software such as Premier Pro, After Effects and Photoshop, and even mastering audio for video content. In terms of film editing courses, Pluralsight offers great options for both beginners and more experienced editors alike. 
Shaw Academy's Diploma in Video Editing and Production
While most courses focus more on the art of editing itself, Shaw Academy's Diploma in Video gives you a much broader perspective on the world of motion content. Simply put, there's no doubt that an in-depth understanding of motion content will help you become a better editor, as compared to just picking up the techniques related to a single editing tool. The video editing course is spread out across 8 interactive lessons, starting from an introduction to capturing video, to apertures and lenses, and compositional techniques as well. 
LinkedIn Learning's Video Editing Tutorials
Learn Video Editing
Learn everything you need to know, from capturing footage and sound correctly, to piecing everything together in post production.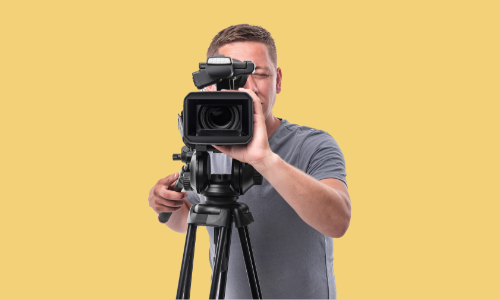 LinkedIn Learning's library consists of more than 200 video editing courses. Starting from the basics in video editing, you can choose from many different types of courses, depending on your tool of preference. They have video editing courses across software such as Final Cut Pro X, Premiere Pro, iMovie, After Effects, Media composer, etc. All in all, whether you're looking to start from the basics or wanting to impro