Are you passionate about writing, and would like to take it to the next level? If content marketing, creative writing, technical writing and the like seems to hit the right nail with you, blogging is a great option to consider. There are innumerable tutorials, courses, and walk-through articles on the internet that can help you build a career as a blogger.
Whether you are looking to add blogging to your skillset or plan to replace your full-time job, these select 10 blogging courses will help you understand the nuances of blogging and navigate through how you can start making serious money with your blog.
Hubspot Content Marketing Certification
HubSpot is a well known online marketing, CRM, and sales management company that also has fantastic resources on many topics in the field. HubSpot Academy's content marketing certification will help you learn the content creation framework for producing compelling content. With 12 lessons that span around 6-hours, the blogging course will help you create goals that will help make you well-informed and confident content marketing plans.
HubSpot proffers one of the best content marketing courses that also takes you through the essential topics generally covered in a blogging course. For this reason, a HubSpot certification is excellent for marketing professionals, students, and intermediate learners.
Digital Nomad Wannabe: How to Make Money From Blogging
Targeted for the serious blogger or those planning to make a shift to becoming a full-time blogger, the fully-online blogging course by Digital Nomad Wannabe will help you understand how to get writing gigs and make money online.
After paying USD 24.99, the blogging course titled 'How To Make Money From Blogging' will give you access to the book by Sharon Gourlay. Exercises on each chapter of the book cover advertising, freelancing, product reviews, and affiliate marketing. The resources and workbook are perfect for helping you generate passive income and take the leap to become a full-time blogger.
The Guest Blogger Certification Program by Smart Blogger
A highly recommended content marketing course, the Guest Blogger Certification by Smart Blogger teaches essential skills to help you write articles for high-profile and credible websites. This blogging course focuses on how to create a personal branding, locate target blogs, and craft blogs that find a connection with the audience.
The self-study blogging course provides complete training with quizzes to help you earn the coveted badge that you can display on your profile, while also getting featured on their platform. The six modules with over 50 training units are available after a payment of $499.
Blogging Masterclass: Build a Successful Blog in 2020 and Beyond
When you search for the best blogging courses on the net, you'll surely find Brad Merrill's Blogging Masterclass in the list. The CEO of Merrill Media, Brad's work has been featured in notable blogs and publications, and he condenses his years of learning into a simple blueprint designed to help you build a career writing blogs. This blogging course available on SkillShare has 82 lessons in video format, which explore the many topics around blog content creation, email marketing, SEO, promotion, content planning, and how to monetize your blog.
The blogging course is highly recommended for beginners and those looking to use blogging as a tool for their digital marketing and business promotion.
Blogging for Your Business on LinkedIn Learning
Blogging as a career option doesn't always have to be for entrepreneurs and freelancers; it can also be a great resource to enterprises and businesses. The LinkedIn Learning blogging course focuses on Blogging For Your Business and is aimed at professionals looking to add content marketing and blogging as an asset to the company.
Learn Blogging
Become a content marketing pro and learn what's involved in professional blogging including the ins and outs of content marketing.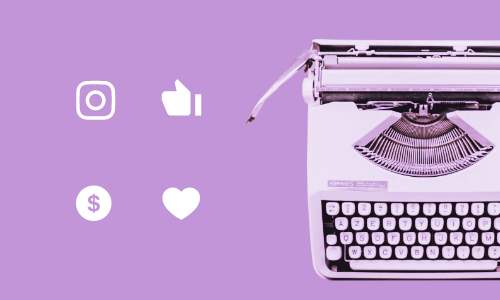 The fully-online 48-min video blogging course has 4 chapters that take you through blog strategies, goals, writing workflows, and optimization for enabling businesses to share their products and services efficiently to its customers. The course also covers blog strategy for B2B and B2C marketing and promotion strategies for linking it to business outcomes, telling you exactly why blogs are a perfect addition to a brand marketing strategy.
Blogging for a Living: Perfect Small Budget Project
A step-by-step blogging course targeted for bloggers who want to make a full-time career in the field, Blogging for a Living is ideal for students and beginners who want to understand the world of blog-writing, starting from the basics. The blogging course contains 12.5 hours of video content that teaches you the process of writing blogs, best practices, ways to monetize blogs, and strategies to build a quality blog page that attracts readers.
The entire course is available for Rs. 11,200 on Udemy and requires an additional budget to perform in-course exercises on WordPress and Google to build a blog from scratch.
Viral Blogging 101: Blogging and Content Writing Masterclass
Taught by a Udemy Best-Selling Instructor and Huffington Post Contributor, Viral Blogging 101 is a blogging course aimed to teach how to effectively market and create blog content that can go viral. The blogging course is aimed at copywriters, freelancers, online entrepreneurs, bloggers, and anyone wanting to improve their writing efficiency.
In 1-hour, the blogging course will cover how to grow a platform, create polished and professional content, and strategies to effectively market the blog to the right target group. Available at Rs. 12,480, the course is recommended for professionals and bloggers who have a good understanding of blogging and want to step-up their game.
Content Strategy for Professionals Specialization
For professionals looking for a 100% online blogging course covering the various ways to create engaging content and market it with a multi-channel strategy, the Content Strategy for Professionals Specialization is a perfect start. Northwestern University offers the blogging course on Coursera, which covers proven tools and techniques to create content that interests the audience and share it across media platforms.
The blogging course features videos, reading materials, quizzes, graded assignments, and peer feedback to provide a complete course certification that is great for working professionals and beginners.
Introduction to Blogging: Online Marketing Institute
Online Marketing Institute is a well-known name for anyone passionate about digital marketing and writing, and their blogging course matches those expectations, too. The blogging course is designed to teach the best blogging practices and covers in 13 lessons a range of topics on content creation, optimization, using videos and images, building relationships, and managing your online presence. The course will not just make you an effective blogger, but also teach you to create content strategies for individual or business goals that can enable your blogs to drive business results.
The certificate blogging course has step-by-step presentations with exercises at the end. It will require you to pass their final examination in order to be awarded the completion certificate.
Diploma in Blogging and Content Marketing by Shaw Academy
Image Credits: Freepik
While most blogging courses will cover the fundamentals and provide an understanding of how to market the blog, those looking for a truly end-to-end course should explore the diploma in blogging and content marketing on Shaw Academy. One of the best blogging courses out there currently, the free blogging course will help you create compelling content and features 8 interactive lessons on various topics like content marketing, SEO, content curation, and monetizing your blog.
The most significant advantage of this blogging course is the inclusion of topics like Vlog, crafting a compelling personality, and the tricks to manage a community of online followers. In an age where video content is on a high, these additional topics will help serious bloggers as well as beginners to start blogging! So there you have it! If you are looking to make 2020 the year of your transition into becoming a serious blogger, explore the various online blogging courses on the list. Gain a diploma in blogging and content marketing and build your career on the right foundation. Start learning now!
Join 12+ million students who already have a head start
Sign up today and get 4 weeks free!
No commitments. Cancel at any time.