If you're passionate about creating world-class vector art, chances are you've thought of using Adobe Illustrator as your creative tool of choice.
That's because Adobe Illustrator is generally considered to be the best vector design tool out there. It has an incredibly helpful user interface, is excellent for drawing illustrations, can help you create wonderful print-ready graphics, is completely scalable, and allows for in-panel editing too. 
Recommended for you: Become a pro at Illustrator with our online course. Join today and get the first 4 weeks for free!
However, its feature-rich nature makes it a bit tricky to master. Indeed, both beginners and experienced users can feel intimidated by the endless possibilities associated with it. 
Fortunately, though, there is a simple way to maximise your potential with Adobe Illustrator, and that is by taking up an Adobe Illustrator course. For today, we've rounded up the best Adobe Illustrator classes out there that can help you understand the dynamics of the tool. Let's check them out!
Udemy's Illustrator CC 2020 Masterclass
As far as complete Adobe Illustrator courses go, it's pretty hard to look beyond Udemy's incredible online course. The course aims to help you use Adobe Illustrator as a creative professional. Their Adobe Illustrator course covers everything, right from getting used to the interface, differences between vectors and pixels, working with objects, tracing, and advanced techniques like symbols, perspective drawing, etc. In the end, you'll be able to design logos, create infographics, turn photographs into vector art, vectorize traced hand drawings, and more.
Shaw Academy's Diploma in Illustrator
Shaw Academy's diploma course aims to equip you with everything you need to know about Adobe Illustrator. Right from the basics to advanced concepts and everything in between, this Adobe Illustrator course is suitable for anyone looking to improve upon their ability to use the tool. With a suite of knowledge spread out over 8 interactive lessons, this Adobe Illustrator online course provides a thorough introduction to the tool and its interface. This is followed by comprehensive knowledge related to design elements, typography, logo design principles, infographic design, and so much more. 
LinkedIn Learning's Illustrator CC Essential Training
As the name suggests, LinkedIn Learning's Adobe Illustrator course is best suited for beginners. The course focuses on giving you a thorough understanding of what the software really is and what you can do with it. Topics covered include navigating documents, creating and deleting layers, drawing shapes, transforming objects, printing and exporting artwork, etc. This Adobe Illustrator online course comes with a series of practice exercises too, so you can gain some much needed hands-on experience.
Udemy's Adobe Illustrator CC Tutorial – Training
If you're a beginner looking to learn Adobe Illustrator, Udemy's Adobe Illustrator CC Tutorial – Training course can be the perfect stepping stone for you. This Adobe Illustrator course helps you get familiar with the basic features and techniques of the software. Right from a quick understanding of the interface, to the location of tools, manipulation of objects, and even working with shapes, fills, and strokes, etc., you'll be picking the fundamentals required for a strong foundation in the software. The cool part about this Adobe Illustrator course? No prior experience is required.
Learn Illustrator
Master Adobe Illustrator from typography to info-graphics, logo design, and more.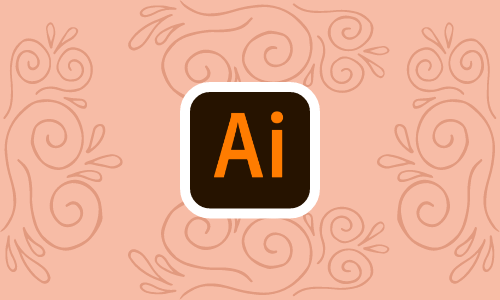 LinkedIn Learning's Illustrator CC One-on-One