If you're passionate about creating world-class vector art, chances are you've thought of using Adobe Illustrator as your creative tool of choice.
That's because Adobe Illustrator is generally considered to be the best vector design tool out there. It has an incredibly helpful user interface, is excellent for drawing illustrations, can help you create wonderful print-ready graphics, is completely scalable, and allows for in-panel editing too.
Recommended for you: Become a pro at Illustrator with our online course. Join today and get the first 4 weeks for free!
However, its feature-rich nature makes it a bit tricky to master. Indeed, both beginners and experienced users can feel intimidated by the endless possibilities associated with it.
Fortunately, though, there is a simple way to maximise your potential with Adobe Illustrator, and that is by taking up an Adobe Illustrator course. For today, we've rounded up the best Adobe Illustrator classes out there that can help you understand the dynamics of the tool. Let's check them out!
Udemy's Illustrator CC 2020 Masterclass
As far as complete Adobe Illustrator courses go, it's pretty hard to look beyond Udemy's incredible online course. The course aims to help you use Adobe Illustrator as a creative professional. Their Adobe Illustrator course covers everything, right from getting used to the interface, differences between vectors and pixels, working with objects, tracing, and advanced techniques like symbols, perspective drawing, etc. In the end, you'll be able to design logos, create infographics, turn photographs into vector art, vectorize traced hand drawings, and more.
Shaw Academy's Diploma in Illustrator
Shaw Academy's diploma course aims to equip you with everything you need to know about Adobe Illustrator. Right from the basics to advanced concepts and everything in between, this Adobe Illustrator course is suitable for anyone looking to improve upon their ability to use the tool. With a suite of knowledge spread out over 8 interactive lessons, this Adobe Illustrator online course provides a thorough introduction to the tool and its interface. This is followed by comprehensive knowledge related to design elements, typography, logo design principles, infographic design, and so much more.
LinkedIn Learning's Illustrator CC Essential Training
As the name suggests, LinkedIn Learning's Adobe Illustrator course is best suited for beginners. The course focuses on giving you a thorough understanding of what the software really is and what you can do with it. Topics covered include navigating documents, creating and deleting layers, drawing shapes, transforming objects, printing and exporting artwork, etc. This Adobe Illustrator online course comes with a series of practice exercises too, so you can gain some much needed hands-on experience.
Udemy's Adobe Illustrator CC Tutorial – Training
If you're a beginner looking to learn Adobe Illustrator, Udemy's Adobe Illustrator CC Tutorial – Training course can be the perfect stepping stone for you. This Adobe Illustrator course helps you get familiar with the basic features and techniques of the software. Right from a quick understanding of the interface, to the location of tools, manipulation of objects, and even working with shapes, fills, and strokes, etc., you'll be picking the fundamentals required for a strong foundation in the software. The cool part about this Adobe Illustrator course? No prior experience is required.
Learn Illustrator
Master Adobe Illustrator from typography to info-graphics, logo design, and more.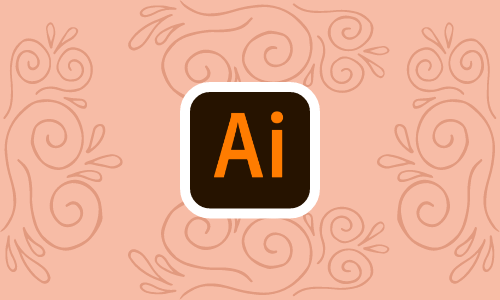 LinkedIn Learning's Illustrator CC One-on-One
Here's another Adobe Illustrator course offered by LinkedIn Learning that is aimed at beginners and intermediates. This Adobe Illustrator online course dives deep into the fundamentals of the software and is a highly interactive program. Topics covered in this Adobe Illustrator course include working with artboards, drawing lines, arcs, and grids, freeform drawing, drawing with the curvature tool, etc.
CreativeLive's Adobe Illustrator Creative Cloud Master Class
This particular Adobe Illustrator course is offered by CreativeLive. One of the most popular Adobe Illustrator online courses out there, this course will help you cover the fundamentals, as well as advanced techniques. The course starts by familiarizing you with the interface, moving on to techniques for drawing, working with layers, and editing, and on towards advanced topics such as perspective drawing, the shape builder tool, creative cloud libraries, etc. This is undoubtedly one of the more complete Adobe Illustrator courses out there.
Udemy's Logo Design in Adobe Illustrator
Udemy's Logo Design course is a fantastic option if you're looking to build on a niche skill, i.e., designing great logos. This specialized Adobe Illustrator course can help you create professional and iconic looking logos. The topics covered seem quite really interesting, ranging from creating great mood boards to creating preparatory sketches, mastery of the pen tool to learning color psychology, and of course, understanding client briefs to a tee. Check it out if you're looking for an Adobe Illustrator course that can add to your existing skillset.
Skillshare's Mastering Illustrator course
Skillshare's Mastering Illustrator course is pretty unique. It covers 10 tips and tricks related to Adobe Illustrator, which will help you speed up your workflow. This Adobe Illustrator course is aimed for anyone looking to improve their skills with regard to the tool. Topics covered include creating simple keyboard shortcuts to generate custom guidelines, as well as more advanced techniques like creating three-dimensionality and using the opacity mask. Safe to say that this Adobe Illustrator course provides something for every vector artist out there.
CreativeLive's course on Building Infographics
This Adobe Illustrator course from CreativeLive will help you create infographics like a professional. It starts off by teaching you the fundamentals of Adobe Illustrator and then moves on to the skills required to create great infographics. The course will enable you to explain complex data sets with infographics, leverage different typographies, understand more about impactful color tones, etc. If you're looking to learn Adobe Illustrator for a niche skill such as infographic design, this is for you.
Udemy's Logo Design Masterclass
The aim of Udemy's Logo Design Masterclass? It's simple: to help you create truly legendary logo designs. This Adobe Illustrator course covers the fundamentals involved with the creation of logos, as well as deep insights with regards to the industrial usage of logos. What's really cool is that you'll be able to brainstorm logo designs too, thanks to techniques such as freewriting and mind-mapping.
Want to learn more? Join our top-rated Professional Diploma in Illustrator today!
Join 12+ million students who already have a head start.
Sign up today and get 4 weeks free!
No commitments. Cancel at any time.