Today, checking your phone for those whatsapp pings from friends or reverting to mails on your way to work, easily count for one of top five things you do each morning.
Take a break and rewind to 29 October 1969.
A student programmer at the University of California, Los Angeles (UCLA), Charley Kline transmitted the first ever electronic message. This is the first recorded usage of the Internet to send a message electronically.
Fast Forward to 2016.
The 'International Internet Day' marks the anniversary of this very medium of message. And the internet is what Marshall McLuhan, a globally renowned Canadian philosopher and public intellectual, called 'The great wired brain of the outer world'.
Little did he know that in the years to come, it would no more be of the outer world, but become deeply embedded into our systems and make us beings, the very core of it's existence.
There is perhaps no all-reckoning force or discovery so universal in this world that has impacted each and every one of us, than the internet. From playing a major role in the election of one of the most popular presidents of our times to becoming the virtual playground for people-powered revolutions across the Middle East – few arguments can undermine its all pervasive capacity.
History of the future
It is widely known that the original ARPANET grew into the Internet. On
October 24, 1995, a resolution was passed to define the term 'Internet'. This definition was developed in consultation with members of various Internet and intellectual property rights communities and it was agreed that the 'Internet' refers to the global information system that — (i) is logically linked together by a globally unique address space based on the Internet Protocol (IP) and provides, uses or makes accessible, either publicly or privately, high level services layered on the communications and related infrastructure described herein.
But what when this narrow definition doesn't hold up? Put simply, given the rapidly evolving nature of services and products, this definition becomes increasingly fluid and dynamic to limit itself to a few words? Scholars and academicians across the world, continue to be perplexed by the definition challenge.
The pioneers, perhaps had an easier task at hand.
They developed structures, that eventually came together to create the internet as we know it today. Each of their contributions, and many unrecognised contributions to the evolution of the Internet. Here's a list of those who made it happen:
John Von Neumann
Founding figure of computing. Pioneered the modern computer.
Claude Shannon
Father of modern information theory
Paul Baran
Developed the field of redundant distributed networks
Donald Davies
Coined the term 'packet switching' , key concept of the Internet Protocol
Vinton G. 'Vint' Cerf
American computer scientist. Recognized as one of 'the fathers of the Internet'
Robert E. 'Bob' Kahn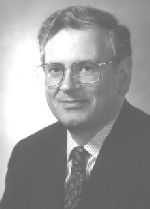 American engineer and computer scientist. In 1974, along with Vint Cerf, invented the TCP/IP protocols
Sir Timothy John Berners-Lee
English computer scientist at CERN. Inventor of the World Wide Web
Development of the HyperText Markup Language (HTML)
Marshall McLuhan
**

**
Predicted the World Wide Web almost thirty years before it was invented
Work constituted cornerstone of the media theory
Coined expressions such as 'medium is the message' and 'global village'
Transforming today for a better tomorrow: the Internet, as we know it
Nothing like it was back then – guess that describes it best! Here's what's changing the face of the internet,
● Rise of the Internet economy – Click.Buy.Done
Businesses – small, medium and big are online. So are their customers, including B2B and B2C. And so are the big bucks! The Internet has transformed into one big live marketplace than never sleeps. This sharing economy includes large e-commerce players with successful retailing models and innovative technology have made online shopping a rage globally.
Consider these stats,
A worldwide study regarding shopping behavior shows that as of 2014, some of the most popular product categories shopped online included electronics, fashion and apparel or home appliances. In 2013, global e-retail sales amounted to 839.8 billion U.S. dollars and projections show a growth of up to 1.5 trillion U.S. dollars by 2018. According to a 2015 study regarding mobile shopping penetration worldwide, 46 percent of internet users in the Asia Pacific region and 20 percent of those in North America had purchased products via a mobile device, whether smartphone or tablet computer.
● Internet for education – learn anytime, anywhere
In the context of education, McLuhan made two key statements on the internet as below,
"A computer as a research and communication instrument could enhance retrieval, obsolesce mass library organisation, retrieve the individual's encyclopedic function and flip it into a private line to speedily tailored data of a saleable kind".
On being asked how the computer affects education, McLuhan's response was an almost exact description of the Internet.
"The computer in education is in a very tentative state but it does represent basically speeded up access to information…almost immediately, without delay. And so the immediate effect of the computer is to pull up the walls of the subjects and divisions of knowledge in favor of over-all field, total awareness".
Consider the keywords extracted from the above two statements, that constitute key elements of e-learning as we know it today – Speed, saleability, storage (retrieval) and subjects – all of which interplay to give the e-learning industry a great boost. When McLuhan stated these, little did he know that decades later, the internet would be transforming the way education is accessed and absorbed. It would be safe to say that there has been no better boon to the field of education than the internet.
● Online Travel – pricing power in the hands of the consumer
When was the last time you initiated a dial-up service for booking a cab or making hotel reservations? Ages, right?
We've come a long way since the good ol' days of phone based services for travel- thanks to the Internet! Travel is one industry that seems to have been thriving in the digital economy – and is only going upward from here.
Statistics reveal that more than 38% of travel planning is now done online now instead of travel agents or agencies. The model for purchasing travel options, including airfare, hotels and car rentals, has changed and moved towards 'DIY Travel'. Multiple, competitive travel websites host vendors and businesses in a way that has fundamentally changed the travel and tourism industry.
A report by ComScore, a U.S. Internet analytics company, detailed online travel industry performance in the first quarter of 2015. The report found that about 180 million people visited online travel sites in a month, which was a 27 percent increase from the previous year period.
● Banking, Financial Services & Insurance (BFSI): leaner and larger
We hardly walk into banks anymore now and endlessly wait in the queue. So what's changed? Internet technologies!
Banks have increasingly focused on creating exclusive digital banking strategies, while simultaneously dealing with cyber security threats. New, user-friendly interfaces and platforms, products such as e-lockers and mobile wallets have come into the picture.
This digital transformation has ensure a shift towards enhanced efficiency, and access to services for the consumers. As per an EY study, with smartphone penetration across a sample of 48 developed and emerging markets at almost 45% (up from around 27% in 2011), mobile wallets may become the primary way customers access their bank accounts. With big data on the rise, banks are exploring diverse ways to utilise data to respond to demands from multiple sources.
A world without the Internet: imaginable?
Now comes the real question! Can you imagine your world without the Internet? That would most certainly be interpreted as doomsday. Quite literally, all communications, businesses, networks, information highways would come to a halt in the absence of the internet. Perhaps McLuhan had envisioned this scenario and help us put that into perspective, for our benefit, with the below,
"Once we have surrendered our senses and nervous systems to the private manipulation of those who would try to benefit by taking a lease on our eyes and ears and nerves, we don't really have any rights left." This leaves us with enough food for thought, as we not only explore how the internet has helped us achieve great goals as a global community, but also delve into the more philosophical foundations of what Marshall McLuhan and the likes, gave us.
This International Internet Day, remember you're at the core of the Internet's very existence!
Looking to sharpen your digital marketing skills? Join our top-rated professional diploma in digital marketing today!
Join 12+ million students who already have a head start
Sign up today and get 4 weeks free!
No commitments. Cancel at any time.