In the modern world, learning fluent English can provide you with a significant advantage in the job market as well as in your day-to-day life, regardless of where you live and what kind of career you want to pursue. Over the years, English has become the most commonly spoken language in the world, with over 1.5 billion people around the globe, speaking it either as their mother tongue or as a second language.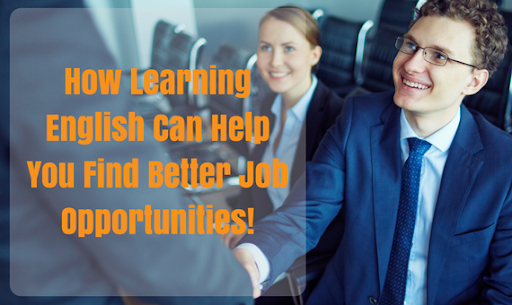 Image Source
Moreover, a majority of the content on the Internet is written/spoken in English, and it is the unofficial lingua franca of most multinational companies and global enterprises. Hence, it is a language that can open many international doors for you and lay exciting global opportunities at your feet, if you can make proper use of the best way to learn English and implement this knowledge in the real world.
Some Simple Ways of Learning Fluent English
While almost everyone understands the benefits of fluent English speaking skills, acquiring these skills can often be easier said than done. For those who were not exposed to the language at a very young age, gaining native-level fluency in English can seem like an intimidating, even impossible task.
Image Source
However, the Internet has made it easier to gain new skills and learn new languages today than it was ever before. English speaking skills are no exception, and the best way to learn English from the comfort of your living-room is to learn English online from a reputed tutor or online academy.
Some simple steps to learn fluent English easily and quickly have been listed below:
Confidence: To be proficient in English, you first have to garner the confidence to speak it freely in public, without the fear of making mistakes or looking like a failure to your friends and family. Many people stall the growth of their English language skills for the simple reason that they lack the confidence to speak it in front of other people. Overcoming this fear of public failure is the best way to learn English as it will help you drastically improve your skills and fluency within a short time.
Practice: You cannot learn fluent English from grammar books. In fact, the best way to learn English is by speaking it. So if you want to improve your English language skills quickly, surround yourself with people who can talk to you in English and intentionally put yourself in situations wherein you're forced to speak the language. This will allow you to learn fluent English quickly and efficiently through the power of constant practice.
Skills Training: Learning the four key skills associated with the English language — speaking, listening, writing, and reading — is the best way to learn English and essential for fluency and long-term proficiency in the language. Hence, you must focus on your comprehension when reading English or listening to someone speak the language. You must also strive to communicate clearly and concisely, both while writing and speaking in English.
Exposure: Expose yourself to different people and situations where speaking fluent English would be necessary or even unavoidable. For this purpose, the best way to learn English is to participate in English language debates and extempore competitions. You can meet people from different parts of the country and the world who cannot speak in your native language and with whom you can only communicate in English. Strike up online friendships that will allow you to practice your skills while making new, global connections.
Context: Learning to understand the general meaning and context for a sentence or a paragraph, before focusing on individual words or phrases, is one of the best ways to learn English. If there are words or phrases in a particular text that you do not immediately grasp, try to decipher their meaning from the words that precede and follow them. This will allow you to get a feel for the context and the overall tone of the text.
Image Source
Interest: The best way to learn English quickly is to make the process interesting or even exciting for yourself. So make a list of the things that you enjoy and find a way to consume them in English. If you love watching TV, find English shows in the genres that you enjoy. If you're a political enthusiast, read English newspapers and watch English news channels. If you love romance or adventure, find popular English books to read in those genres. This will make the process of learning seem less like a tedious chore and more like a beloved hobby that you want to do more of.
Journaling: Keeping a diary or a journal in English can help you get into the habit of writing more easily. Just write a few sentences of your thoughts, feelings, and experiences every single day in English, as it is the best way to learn English organically. You can also use the diary to jot down new words you have learned, in order to look them up later or try and use them in a sentence. This will help you gain the core skill of writing fluently in English with minimal effort.
Coaching: Online or offline coaching can both be an effective way of learning fluent English quickly. If you take the best courses and lessons available on the Internet, you can easily learn English online from some of the best teachers and native English speakers currently working in the industry. The best way to learn English is with an online English course that offers interactive lessons, sufficient time for comprehensive learning, and native-level English training. Flexibility, accessibility, and a relative lack of time constraints are some of the other major benefits of learning English online from a reliable tutor or academy.
Image Source
In Conclusion
Learning fluent English can be the first step towards a well-paid, fulfilling career in the company of your dreams. However, finding and implementing the best ways to learn English by yourself may not be easy, and might require a lot of time. Shaw Academy's Diploma in English for Beginners can help solve this problem by providing you with an innovative, effective, and interactive English course online over four short weeks. This will help speed up your educational journey and allow you to learn to speak like a native speaker over the phone, write perfect emails, and draft a flawless CV in English for your dream job!