You may have everything you need to start a business: that fiery entrepreneurial spirit, an incredible business idea, and a desire for the lifestyle and financial freedom that comes with building your dream business. But without capital, it may seem like an impossible dream. We've got good news for you: it's entirely possible to start your own business with no money of your own. In fact, there are many many options available to you. Here are 20 ways to start a business with no money.
Draw up a business plan
Finding startup capital is one of the most challenging exercises for startup entrepreneurs, especially those new to the entrepreneurial environment. Application processes are usually challenging and require careful planning. However, with a well-defined and designed business plan, you can explore various funding opportunities with confidence. A clear business plan will help you identify certain startup cost areas, ultimately arming you with the information you need to secure funding and establish running costs. Designing a business plan also doesn't need to cost anything: you can download Shaw Academy's free business plan template.
Refine your elevator pitch
Sometimes, landing the funding or resources you need is as simple as being in the right place at the right time. But this isn't about getting lucky: successful entrepreneurs make their own luck. It is absolutely essential that you have a concise, coherent elevator pitch on hand, in case you find yourself face to face with someone whose interests align with your businesses.
An elevator pitch is a short, usually 30-second or one-minute pitch that tells someone what your business is all about, and why they should care about it. It should be clear, concise and well-rehearsed. The next time you attend a networking event, or even run into a potential investor in the elevator, be prepared.
READ MORE: Our comprehensive guide on how to create the perfect elevator pitch
Slow down and save up
It can be really tempting to rush into things once you have decided to start a business. After all, this should be one of the most exciting times of your life! But the reality is that even if your business idea is amazing, it could be a long time before you're able to take home a salary and you need to be prepared for that. If you have a paying job, stick it out for a while and try to cut costs and save as much as you can. At a very minimum, you need to have saved enough to cover three months worth of costs, but ideally, save enough to see you through the first year.
Learn how to do it yourself
There are few better ways to cut costs than learning to handle certain parts of the business yourself. You could learn some basic web development skills, so you only need a pro for the more complicated stuff. Or figure out how to handle the business's bookkeeping, marketing, social media, or graphic design needs. Shaw Academy has over 100 courses to choose from to help you learn the skills you need to succeed.
Learn How to Start a Business
Learn all there is to know about starting a successful business and how to become an entrepreneur.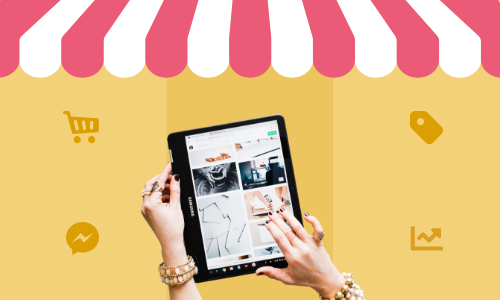 Apply for a Government Grant

Depending on your country, there are often some very helpful options from the government in the form of grants and other kinds of support. Small businesses are great for the economy, and your government is likely to want to offer you a leg up. These types of grants often have very particular application criteria, so you may need to spend some time going through the terms in detail. Check if your country has a small business development department, such as the Small Business Administration grant-making agency in the US and the Department for Business, Energy & Industrial Strategy in the UK. If the grants are legitimate, you will be able to find them via your country's official government website.
These application processes are rigorous, but usually provide enough startup capital for 1-3 years – depending on your business plan and the grant you're applying for. Remember to carefully consider the criteria and only apply to opportunities suited to your business.
Investigate local funding options
Apart from government grants, there are often smaller local funding options to consider. These can be non-profits, local government programmes, funds made available by private companies, small business hubs or a myriad other financing options. You should be able to find these options through your local government website, and this is a good way to ensure legitimacy. But you can also simply search the web for local funding options in your particular city, district, state, or province. Just make sure you only contact reputable organisations. Do careful research and read as much as you can about the terms and criteria of each option.
Start with a minimum viable product (MVP)
The best way to test out the feasibility of your business idea without spending much is to launch your minimum viable product (MVP). An MVP is the most basic, simple version of your product. Starting with an MVP keeps your costs down, proves whether you have a feasible product or service that people actually want, and allows you to start earning from your business before you put down too much capital.
Many of the world's biggest companies started out with an MVP. Dropbox, for example, launched with a simple demo video, which helped them raise the funds to create their actual product. Airbnb began with the founders listing a room in their own apartment for short-term rental. Amazon started out as an online bookstore, with listings of book titles. When a customer placed an order, the team would actually buy the book directly from the distributors and ship them, which kept overheads low and allowed them to grow exactly as and when the customer needed them to.
Remember that your MVP is not simply the cheapest or most basic version of your product. It also has to offer some of the quality and usability of the final product to the user.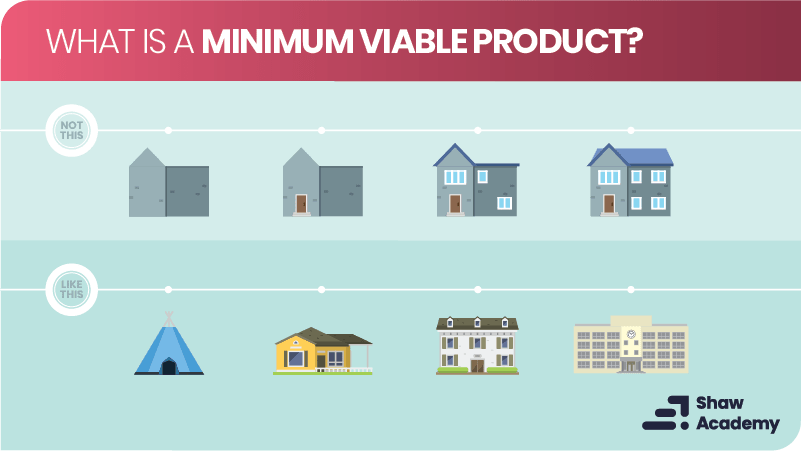 Be wary of accepting money from friends and family
When you're low on funds, it can be really tempting to call on the people closest to you, but this can be a really bad idea. Ask yourself why you are turning to your friends and family: if they're your first port of call, perhaps you should be looking into more conventional means of raising your initial capital; if they're your last hope, ask yourself why you're struggling to raise the funds. If you're unable to get funding through other means, it may be a sign that there's a flaw in your business plan that you need to resolve before moving on. Loans are the most risky: you don't want to end up damaging your closest relationships because you can't pay a loan back as agreed.
Investments are a better option if this is the route you want to take: giving family and friends a stake in the business for seed funding can be a good option. If you do decide to accept capital from friends and family however, make sure the terms are crystal clear and sign the necessary paperwork.
Host a business shower
Baby showers are common, but have you ever heard of a business shower? These events are a rising trend among young entrepreneurs starting a business with limited to no capital – and they're a good example of how innovative thinkers can change the ways business works. This is a good option if you're a startup founder and you're interested in exciting, new, alternative ways to finance a business. It not only allows you to introduce your business to your network, friends and family members but enables you to gather valuable resources and support to get your startup off the ground.
Remember that this isn't a charity event: it's about your business and your early supporters. Have a video or a short speech prepared to explain what your product is and how people can support you. Those closest to you will be your biggest advocates and could be at the forefront of driving organic growth to your business, at least in the beginning. Help them to help you by letting them know what it is you need.
What to ask for at a business shower
Cash donations: Especially if you're starting with no capital of your own, small amounts of money from your support network can go a long way to helping you get started. There's no harm in asking for a small cash injection, or even vouchers, as a gift to help you along the journey.
Supplies: The items that you'll need to run your business day to day are just as valuable as cash. This could include office supplies, second-hand equipment, and other business-related items. Consider creating a registry or a list of items you need so that your guests know what would help you.
Marketing support: Given that we find ourselves in the digital age, you should develop your online presence and communities as soon as possible. You could run a giveaway using a hashtag or shares on social media, or ask your guests to visit your website, purchase one of your products/services (if possible), leave a review, sign-up to your newsletter, and invite their networks to like or follow your pages as well.
Join an incubator
Incubators are programs or organisations designed to help new startups get through the first year or two of growth. They usually offer expertise, connections to investors, training, consultancy, mentorships, and sometimes access to low-cost or free workspaces, equipment, internet access, and education. If you can find an incubator that's the right fit for your company, they can be a great way to keep costs low, access the resources you need, and learn a lot about running a business. These organisations are often run by private companies (Google funds incubators all over the world, for instance), successful entrepreneurs, business schools, governments, and non profit organisations. Each will have different terms, conditions, and benefits, so do your homework when applying to be a part of these organisations.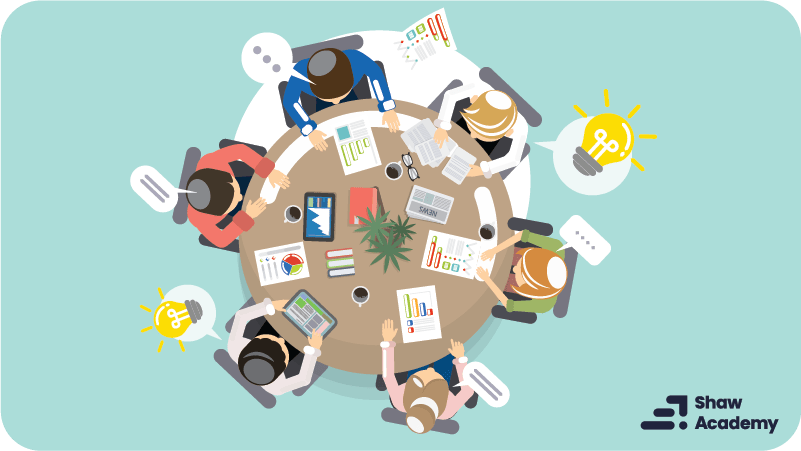 Partner up with a co-founder
If you're open to having a co-founder, there are some serious advantages to this. Not only will you have double the resources and capacity, but many investors consider solo founders higher risk, and prefer to invest in companies with co-founders. There are a few reasons for this: for instance, solo founders are more likely to experience burnout, and they come with a single skill set and network. Co-founders also offer emotional support, division of labour, shared resources, and a larger network of connections, to name just a few.
However, don't feel pressured into working with a co-founder if it doesn't work for you. You'd be splitting your equity and there's always the risk of co-founder disputes, which can harm the business. There are plenty of highly successful businesses that secured funding with a solo founder, and plenty more that failed despite having more than one founder. Trust your gut and go with what works for you.
RELATED READING: How to change careers
Be wary of bank loans
Banks and various online lenders offer different types of small business loans, including credit cards, short-term loans and microloans. However, these loans usually come with high interest rates, and you have to be sure you can pay them back on time. If your business is earning enough money to cover the interest, you could consider this avenue to assist you with purchasing items on an as-needed basis.
Improve your online presence
One of the best ways to boost your business without spending anything is to focus on your online presence.Free digital platforms, including social media, conferencing and website development platforms, are widely available. Take advantage of what the 4th Industrial Revolution has to offer and focus your efforts online – after all, that's where most of your customers probably are.
If you need to learn how to do this, Google offers some free training that can help you with the basics. If you want to learn a more sophisticated skill set in just 16 weeks, Shaw Academy's online social media marketing course or digital marketing course will teach you everything you need to know. Learning how to promote and grow your business online is a gamechanger.
Don't Compromise
Starting a business is hard, and there will be moments when you doubt yourself. You may consider taking funds from an investor whose vision doesn't align with yours, or giving away more equity than you wanted to, because you're desperate. There is always another way. You could scale back, start a side hustle, or even put plans on hold until you have saved up enough to see you through the hard times. Don't compromise on your vision and plan because money is tight. You don't want temporary cash flow problems to drive you into permanent sacrifices.
Consider starting a crowdfunding campaign
Crowdfunding is a method of funding a project or business by raising small amounts of money from a large number of people, typically via the internet or fundraising events. Examples of well-known crowdfunding platforms include Kickstarter, Indiegogo, Causes (suitable for NPOs), Patreon, and Go Fund Me.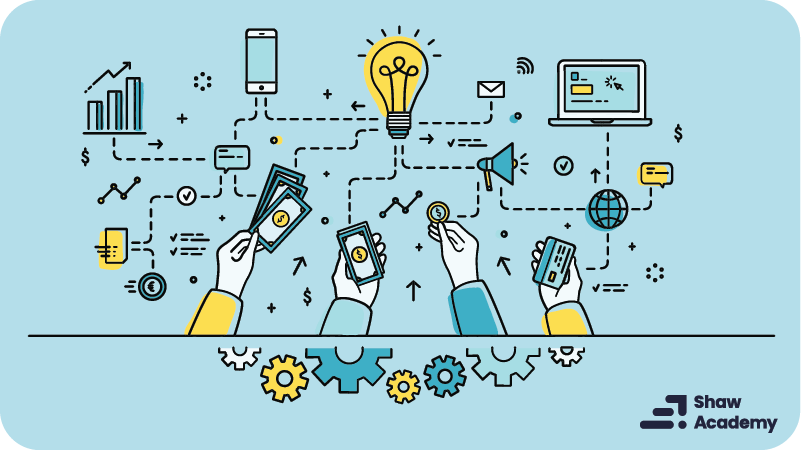 Bootstrap it
Bootstrapping means starting and running your business without investment or capital. The key principle is to keep running costs low, reinvest any profits, and keep yourself afloat via any means you can.
Many booming businesses had humble beginnings in the founders' garages or spare rooms, and saving on office premises can be a great way to reduce spending in the early days. Another great way to keep your overheads low is to start with a smaller offering at first, and grow as capital allows. For example, if you intend to open a bakery, you could start by only selling croissants on Saturdays, and reinvesting that small amount of income into buying more ingredients and equipment and slowly growing your offering. Or, if you're launching a digital marketing firm, you could start with freelance consulting. Many founders who bootstrap their startups have a side hustle, or even a full time job, to keep themselves afloat and bills covered in the early days.
Approach angel investors
The best way to get capital into your business is to approach investors, even if you have your own money you could use instead. These are individuals willing to gamble their own personal funds and usually make for the best kind of mentors since many of them are former/current entrepreneurs themselves. Hang onto your savings in case times get tough—and they are likely to, in the early stages of a startup—and source capital from those who have it in abundance.
Just make sure that you're totally happy with the terms. If you don't understand what you're signing, pay a lawyer to take you through it and make sure you understand exactly what you're agreeing to, so you know what to expect, both right now and years from now. An investor relationship is long term, and you need to be certain that you're not going to regret the amount of equity or power you gave away at the early stages. There's always another option for funding, so don't let yourself be pressured into agreeing to terms that don't work for you.
Cut costs where you can
Some costs aren't negotiable: you can't convince your electrical company to charge you less for power. But spend some time really thinking about changes you could make to cut costs - your own, and the business's. Could you downsize your office or apartment and pay less rent? Could you switch internet providers for a more affordable package? Perhaps you could even sell your car, and survive without one for a few years? There are almost certainly non-essential costs that you can cut: think out of the box, and remember that each cent you save is a cent going back into the business. If the success of your business is important to you, some short-term sacrifices shouldn't bother you too much.
Find low-cost or free consultants
Often being a founder can feel really isolating: as if it's you against the world. The thing is, governments have a real stake in your success, and it's in their own interest to help and support you. Thousands of supportive organisations, services, and funding options exist if you just know how to find them. Check your local and national government websites—they often list small business development centres, support networks, agencies and consultants that can help you with advice for free.
Do thorough market research
By the time you launch your business, you should have very clear data on the demand for and worth of your product or service. Thorough market research will eliminate any false assumptions you might have made, and help you establish the true earning potential before you spend any money. It's not enough to just confirm interest either: you need to prove beyond doubt that people want to—and actually will—pay money for your product or service.\
Leverage your resources
Take stock of what you own and what you have access to, free of charge. For example:
Do you have the skills to build your own social media pages using the free platforms available? Think YouTube, Facebook, Instagram, Twitter and so forth.
Do you have the skills to build your own website, using the free platforms available? Think Wix.com, Squarespace, WordPress, and so forth. (You might need a small cash injection to register a suitable domain. Remember, you want to build a brand identity as soon as possible, so highlight this as a startup cost area).
Do you have access to graphic design tools to create your own promotional material initially?
RELATED READING: 40 free graphic design tools
These are but a few examples of the questions you have to ask yourself – it truly depends on your startup requirements, and what your business needs to launch effectively. Think carefully about your response to these types of questions and really take stock of what you have at your disposal. What you own and have access to needs to be combined with who you know, for it to demonstrate true power. Take stock of the personal and professional relationships garnered throughout your career, map your network of connections, and consider which connections would be suitable to negotiate a mutually beneficial exchange. These include creating invaluable partnerships, leveraging the strengths/resources of others and offering something equally valuable in return – usually referred to as trade exchanges or a skill swap.
RELATED READING: Economics for Beginners: Microeconomics Vs Macroeconomics
Best business to start with little money
If you're still in the ideation stage of starting a business, it might be worth considering which types of businesses cost little to start in the first place. These include:
Service-based businesses
Consulting services, education or coaching services
Performance-based business
Online businesses
Many of these types of businesses usually predominantly rely on the time, effort and skill contributed by the entrepreneur, as well as sales and marketing efforts, which can be very affordable or even free, depending how you go about them.
Give yourself the best chance at success
Dreaming and planning is the easy part; actually launching your business is the most daunting part of becoming and being an entrepreneur. You have to push yourself out of your comfort zone if you want to realise your dream and achieve your vision. But the entrepreneurial journey doesn't have to be a lonely one - join our top-rated online business course today to join almost 75,000 graduates on their journey to launching a successful small business.

Join Shaw Academy's online business course.
Sign up today and get a free 4-week trial!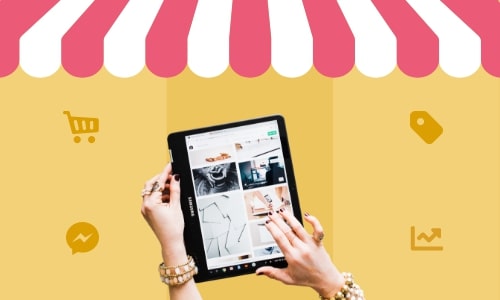 How to Start a Business
Plan and launch your own business under the guidance of an expert in just 16 weeks.
FREE for 4 weeks₹600 /month