You've probably got that fiery entrepreneurial spirit, an incredible business idea and a desire for the lifestyle and financial freedom that comes with building your dream business, but perhaps lack the necessary capital to start your business. I'm here to tell you that, even though starting a business with limited capital seems like an impractical task, it's not impossible.
There's no denying that running, growing and scaling a business will require capital in the long-run. However, there are a few tips and tricks you can leverage, and endeavours you can embark on to start your dream business. It simply requires the right mindset, a clear personal purpose and business vision, and leveraging your entrepreneurial spirit to put yourself out there and ask for the necessary support. So, the question is, how can you start a business without using your own money? Here are four practical exercises you could consider.
How to start a business with no money?
1. Define a personal purpose and business vision
Successful entrepreneurs possess certain entrepreneurship characteristics; they are goal-driven and have a clear understanding as to both their personal purpose and their business vision – usually, one and the same in the entrepreneurial world. They know where they're headed and what the end result could look like – and they keep that in mind whilst making decisions or pursuing various opportunities. However, when your personal purpose and business vision are unclear, it could certainly hinder you from determining where and when to start with what and how – not to mention the lack of capital clarity that ensues. Without a clear sense of direction and adequate planning, it's nearly impossible to determine where your business will spend and make money, let alone where you're able to save money.
Learn How to Start a Business
Learn all there is to know about starting a successful business and how to become an entrepreneur.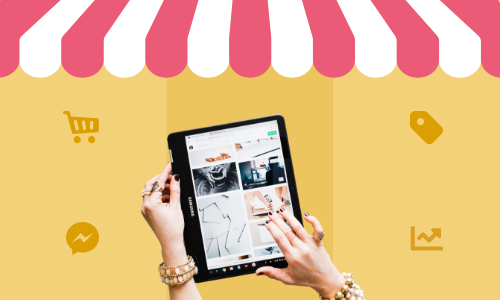 When aspiring entrepreneurs dream of starting a business with limited capital, there are two practical exercises I usually recommend they start with to identify and define both their personal purpose and business vision and one additional exercise that creatively ties them together. These include carefully designing your (a) IKIGAI, (b) business plan, and ultimately, a (c) business vision or dream board.
(a) Find your Ikigai
Ikigai is a Japanese concept that means the thing you live for; your reason for being; or the realisation of what one hopes for. By exploring and discovering your Ikigai, you're able to clearly define your personal purpose – one that provides you with a sense of direction and paves the way for clear actions to create a life with meaning. It's essentially your reason for getting up in the morning and taking the day by storm. By initiating this exercise, you'll be able to clearly define your passion, mission, vocation and profession.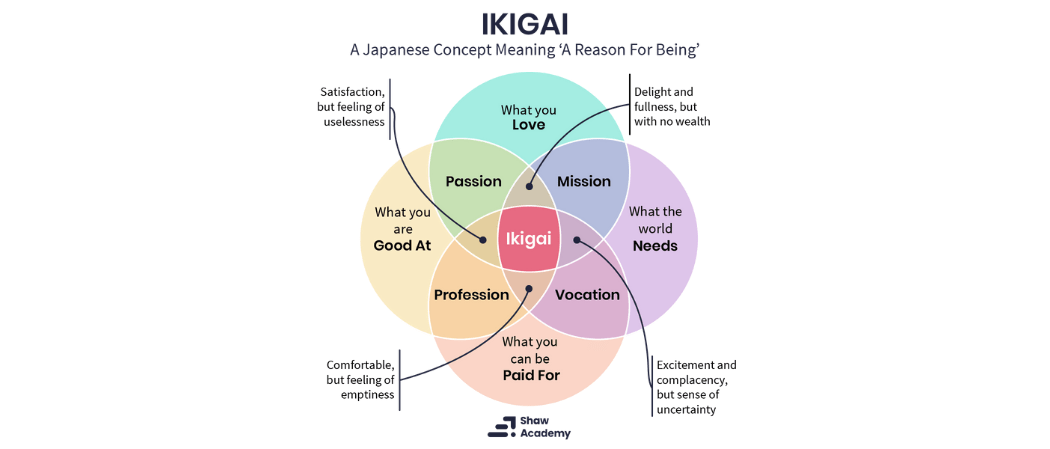 Your passion refers to what you love doing or experiencing.
Your mission refers to what the world and society needs.
Your vocation refers to what you're good at doing.
Your profession refers to what you can get paid for.
The secret lies at the intersection of where your passions and talents converge with the things the world needs and are willing to pay for. Once you've identified each of these components, you'll be able to start following your life's compass.
As mentioned earlier, an entrepreneur's personal purpose and business vision is usually one and the same thing – or they at least support each other, in one way or another. Mix this exercise with your initial reason for wanting to start a business in the first place, and you'll be one step closer to defining and reaching your personal purpose, and also set the foundation for defining and reaching your business vision in turn.
(b) Design a small startup business plan
Once you've determined your personal purpose, another practical tool for gaining a sense of direction is designing your Small Startup Business Plan. Whichever format you choose to present it in, your business plan becomes your anchor – when and if properly executed. It provides you with a clear and feasible path to reaching your business vision – with SMART Goals, feasible milestones and projections, as well as clear action plans serving as your guide. By designing a comprehensive startup business plan, you not only gain clarity as to your initial product or service's composition, your operational requirements, required marketing endeavours, and overall strategic direction but also your prospective startup expenses and capital requirements – an important exercise, should you wish to start your own business with limited to no capital.
To understand where you could save and/or make money, you need to know where your business would have to spend money first. In completing this exercise, you'll be able to identify certain startup cost areas, ultimately arming you with the foundation to seek alternative zero dollar arrangements that could garner a similar result. Designing a business plan also doesn't require a cash injection, you can download the free Shaw Academy business plan template!
(c) Design a business vision board
In essence, a business vision or dream board is a collection of images and words representing an individual's personal purpose, dreams, and desires creatively converged with their business vision and goals – intended to serve as inspiration or motivation to pursue professional opportunities with vigour and rigour. Other individuals might just label this process whiteboarding, but the problem with a whiteboard is you can clear valuable information with one fell swoop.
Once you've determined your startup requirements, the idea around a business vision board is to create visible and visually attractive goals represented through creative elements; see it as planning your startup bucket list and what you need, at a minimum, to kickstart your business. Not only will this provide you with additional clarity as to your startup requirements, but also keep you motivated to keep your personal purpose and business vision in mind – and keep going! Keep this vision board visible and mounted to your wall to remind you of where you're headed and what you need to gather.
2. Start small and leverage your resources
Once you've gained clarity on your personal purpose, business vision and startup requirements, you need to start small and take advantage of the opportunities that are right in front of you. This includes using your own resources and using the resources made available outside of your business, free of charge. Using your own resources could include enhancing and leveraging your personal experience, knowledge and skill set – there's no limit to the amount of free information available to you. You could also take stock of what you own and what you have access to, free of charge. For example:
Do you have the skills to build your own social media pages, using the free platforms available? Think YouTube, Facebook, Instagram, Twitter and so forth.
Do you have the skills to build your own website, using the free platforms available? Think Wix.com, Squarespace, WordPress, and so forth. (You might need a small cash injection to register a suitable domain. Remember, you want to build a brand identity as soon as possible, so perhaps highlight this as a startup cost area).
Do you have access to a graphic designer or can you teach yourself to design your own promotional material initially?
These are but a few examples of the questions you have to ask yourself – it truly depends on your startup requirements, and what your business needs to launch effectively. Think carefully about your response to these types of questions and really take stock of what you have at your disposal. What you own and have access to needs to be combined with who you know, for it to demonstrate true power. Take stock of the personal and professional relationships garnered throughout your career, map your network of connections, and consider which connections would be suitable to negotiate a mutually beneficial exchange. These include creating invaluable partnerships, leveraging the strengths / resources of others and offering something equally valuable in return – usually referred to as trade exchanges or a skill swap.
3. Host a business shower
Baby showers are common, but business showers?
Surprisingly, hosting a business shower is a rising trend among younger entrepreneurs starting a business with limited to no capital – building on the idea of an entrepreneur, essentially, bringing a new business into the world. Although this might not be for everyone, this is an invaluable option for startup entrepreneurs. It not only allows you to introduce your business to your peers, friends and/or family members but enables you to gather valuable resources and support to assist you with garnering your startup requirements.
Being an entrepreneur doesn't have to be a lonely journey – you need support, you just need to know how and when to ask for it. The question is, what are you going to ask for? There are a few options.
What to ask for?
Cash: Although you're aiming to start your business with no money, you might require small amounts of money in the future to keep your business operational. Remember, you can get away with starting a business with little to no money, but should you wish to grow or scale your business, you'll certainly require capital. There's no harm in asking for a small cash injection, or even vouchers, as a gift to help you along the journey.
Supplies: An equally valued alternative to cash, is asking for the "stuff" that will assist you in your daily operations. This could include office supplies, second-hand equipment, and other business-related goodies. This would, of course, depend on the crowd but be clear as to what you need and see who's willing to contribute and assist.
Love: Given that we find ourselves in the digital age, you should develop your online presence and communities as soon as possible. Host a like / follow / share rally or even a competition at your business shower, and ask your guests to visit your website, purchase one of your products / services (if possible), leave a review, sign-up to your newsletter, like and share your social media pages, as well as invite their immediate networks to like / follow your pages as well.
There are so many options available; if this is something you'd consider, keep it personal and launch a business shower you and your guests will never forget. Remember, you're not asking for charity – those closest to you will be your biggest advocates and could be at the forefront of driving organic growth to your business, at least in the beginning.
4. Look for fundraising opportunities and grants
Finding startup capital is one of the most challenging exercises for startup entrepreneurs, especially those new to the entrepreneurial environment. Although you'll likely receive "free cash" when applying to suitable candidates / entities, these application processes are usually challenging and require careful planning. However, with a well-defined and designed business plan, you can explore various funding opportunities with confidence. These are four of the many options you should consider.
Top fundraising ideas to start a small business:
Crowdfunding: Crowdfunding, a form of crowdsourcing and alternative finance, is considered the practice of funding a project or business by raising small amounts of money from a large number of people, typically via the internet or fundraising events. Examples of well-known crowdfunding platforms include Kickstarter, Indiegogo, Causes (NPOs), Patreon, Go Fund Me, Circle Up (Equity) and LendingClub (Loans).
Local startup grants: Start with government databases and search for the sector, business or project-specific funding opportunities suited to your business vision. These application processes are rigorous, but usually provide enough startup capital for 1-3 years – depending on your business plan and the grant you're applying for. Remember to keep an eye out for the criteria and only apply to opportunities suited to your business.
Small business loans: Consider applying for a small business loan if you're unable to operate on a shoestring budget. Banks and various online lenders offer different types of small business loans, including credit cards, short-term loans and micro-loans. Although these types of loans usually come with high interest rates, they could assist you with purchasing items on an as-needed basis, especially those required to kick-start your business. I would look to this option as the last resort, and should only be considered when you've established your ability to pay the credit/loans back in a timely fashion.
Angel investors: You've probably heard of angel investors, and with good reason. They usually come into play when it's time to launch, grow or scale your business beyond what you, yourself and your personal network have injected into your business. They are usually among the first people outside of your business to invest in your business. These are individuals willing to gamble their own personal funds and usually make for the best kind of mentors since many of them are former/current entrepreneurs themselves.
Starting a business with limited or no capital certainly relies on the nature of your business and the composition of your product/service. However, if you're still in the ideation phase of your business, there are a few broad business categories that you could consider starting.
Businesses that require little or no capital investment to start:
Service-based businesses.
Consulting services, education or coaching services.
Performance-based business.
Many of these types of businesses usually predominantly rely on the time, effort and skill set of the entrepreneur, referring to sales and marketing skills and efforts, as well as providing a service in line with your area of expertise in exchange for money. Again, using what you've got and leveraging it!
One factor that has also assisted new entrepreneurs with starting these types of businesses, is the availability of free digital platforms, including social media, conferencing and website development platforms. Take advantage of what the 4th Industrial Revolution has to offer and consider launching an online or mobile business – after all, that's where most of your customers probably are.
In my experience, launching your business is the most daunting part of becoming and being an entrepreneur. Dreaming and planning is the easy part – it almost feels safe and comfortable. But, ideas are nothing but ideas without execution. You have to push yourself out of your comfort zone if you want to realise your dream and achieve your vision. Again, the entrepreneurial journey doesn't have to be a lonely one - you just need to put yourself out there, know what you want and who to ask. If you don't ask, you'll never know.
Looking to launch your own company? Join our top-rated How to Start a Business course today!
Join 12+ million students who already have a head start.
Sign up today and get 4 weeks free!