As you go about your quest for optimal health and fitness, you must make sure you aren't overlooking skin health in this picture. While the foods you eat on a daily basis will have an influence over your complexion, it helps to go that extra mile and really pinpoint which foods in particular help you regain that youthful glow you had back when you were a teenager.
Today, we're talking about one specific food that will completely revitalize your look. That food? Coconut. Coconut oil has been widely accepted as one of the healthiest forms of fat that you can put into your body as it'll strengthen your immune system, improve heart health, increase your energy level, and may even help you shed weight faster.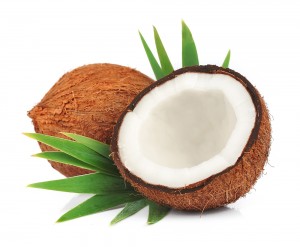 Now however, we are starting to see just how great coconut, or more specifically, coconut oil, is for your skin as well.
Let's take a look at how you can use coconut oil to help soothe and revitalize your skin, along with a few smart recipes using this oil that you can put to good use today.
Rehydrate Dull, Tired Skin
Just as you need to hydrate your body on a regular basis, you also need to hydrate your skin. Dehydrated skin is going to be more prone to developing wrinkles than well-hydrated skin thanks to the fact it'll lose some elasticity when in this state.
Not to mention, those who have dehydrated skin will also often find their skin becomes irritable, often showing signs of redness, peeling, or can become very itchy to the touch.
If regular moisturizer just doesn't seem to be doing the trick, consider turning to coconut oil instead. This oil will help add natural oils back into the skin, helping keep it moist and radiant.
Create a mixture using two to three tablespoons of oatmeal with a few more tables of coconut butter (which is coconut oil in solid form) and then place this mixture in a muslin bag.
From here, you'll want to heat it in the microwave for 30 seconds or so until a paste has formed. Now, simply rub this into the area of the skin where you need the most hydration, doing so for a few minutes. Rise with lukewarm water and you'll be all set.
Note that this can be used on any area of the body, not just the face for hydration benefits.
Learn Professional Beauty
Uncover everything you need to know about beauty therapy, from skincare and makeup application to hair and body treatments, with practical online training.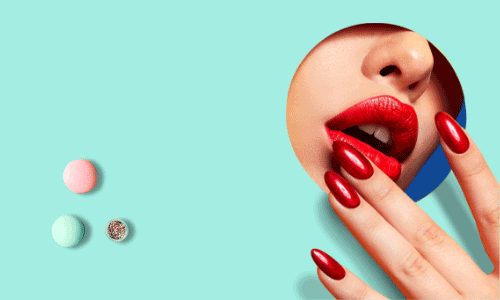 Tame Hangnails And Foot Fungus