I became a project manager by accident. It was not my intended career choice. In fact, I was not even working in the industry I dreamed of working in. And yet, one small event turned my whole life around and became the focus of my life for the next 25 years. On completion of my diploma, I wanted to become a COBOL or Visual Basic programmer. Instead, I found work as an information analyst for a small manufacturing company.
One day, while chatting informally with the CEO of this company, I shared an observation I had made. 15 minutes later I was directed to execute the suggestions I had made. And, a 25-year career in project management was started at that moment.

Get Certified in Project Management
Transform your project management skills and learn how to apply them as an agile project manager.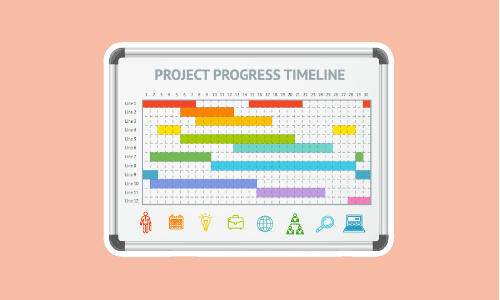 At that time, I had no clue what project management was, or how to put together a project plan. I had to do research, and back then, access to information via the internet was not as freely available as it is today. Back then, I would have loved to have a guide on how to start a career as a project manager. I have learned many hard and expensive lessons over the course of my 25-year-career. I also wish I could have attended my first project management courses online after-hours, at a time that was convenient for me. With the ability to revisit the recordings at any time that suits me — the way that Shaw Academy offers its online courses. Instead, I had to take three days leave, and pay a large amount of money for my first course.
→ RELATED READING:
How to get into project management?
And here lies my first gold nugget: before attending any course in any other frameworks, such as Prince2 or Agile or even Scrum, start with a Diploma in Project Management that teaches you all the core fundamental tools and techniques from the Project Manager's Body of Knowledge (PMBOK). Shaw Academy has an excellent online project management course that will lay this foundation for you.
There are many other questions that prospective and new project managers often ask:
1. What salary does a project manager earn?
2. Are there any advantages to being professionally certified?
3. How to become an Agile project manager?
4. What is the best way to certify and start a career in project management?
Every year the Project Management Institute of America (www.pmi.org) publishes a document called "Earning Power: Project Management Salary Survey". In their latest report, released in 2019, more than 32,000 respondents from 42 countries were surveyed.
The Project Management Institute offers a variety of professional certifications. Their flagship certification is the PMP (Project Management Professional) certification. To obtain this particular certification, you need to prove 4500 hours of actual project management experience in the past 8 years, hold a degree, and have attended more than 24 hours of classroom training — just to be eligible to sit the exam. In light of this, certification may be beyond your reach if you are brand new to project management. However, having a good foundation in the tools and techniques taught in the Project Management Body of Knowledge (PMBOK) is vital.
What is the average project manager salary?
Survey respondents with a PMP certification report higher median salaries than those without a PMP certification — 22% higher on average across the 42 countries surveyed. Let's look at some examples:
1. The United Kingdom ranked in position 31 overall in 2019. A Non-PMP Certified Individual earned on average $77,053. A person with a PMP Certification will earn $86,594 — which is 12% more! A certified PMP with more than 10 years of experience earned $109,515.
2. In comparison, the United States ranked in 12th position. A Non-PMP Certified individual earned $95,000. A PMP Certified individual earned $120 000. That represents a 26% advantage. If this individual had more than 10 years of experience, this figure shoots up to $134,342.
Do you need to be certified to be a project manager?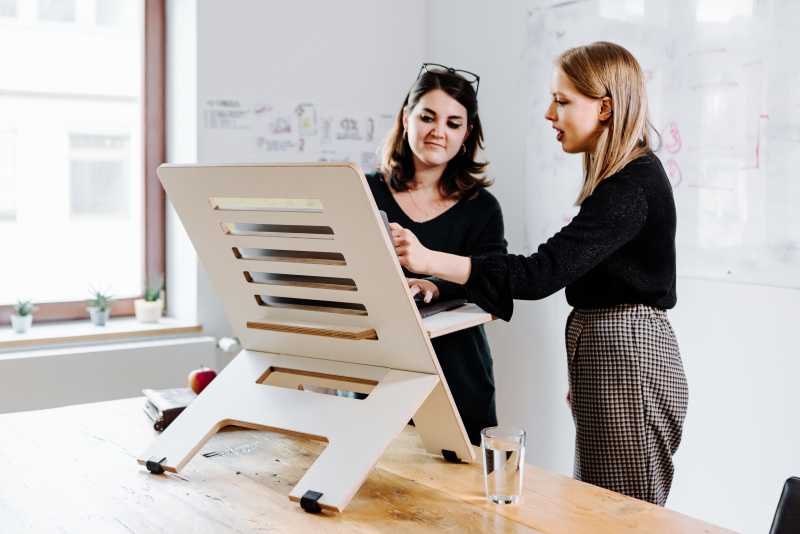 From these two examples, it's clear that years of experience plays a huge role in the salary you earn.
There is a definite move globally to employ more Agile certified and proficient project managers. As a result, the formal PMP Certification carries less weight than it did before.
Let's look at the example from the United Kingdom again: in 2018 the earning potential for the same PMP individual was only $82,477. This represents an 18% advantage over a non-certified individual. It is clear that there has been a loss of advantage for the PMP certification in favour of Agile certification. This trend can be seen in all the countries surveyed.
How to get into project management without experience?
The following would be the advice I would have liked to receive 25 years ago before I started my project management career:
1. Complete a course in project management.
Attend a course that covers the fundamentals of project management such as the project manager course by Shaw Academy. Make sure that fundamental tools and techniques from the PMBOK are covered. The main reason for this is that the Prince2, Agile and Scrum frameworks refer to these tools and techniques at a high level only, since, according to them, "they are covered elsewhere". But these tools and techniques are essential for the day-to-day running of any project in any framework. You will not be an effective project manager without this knowledge.
2. Complete a practitioner exam.
After you have completed your project management course, I would recommend obtaining a formal Prince2 certification. Complete the Practitioner exam, and you are able to practice as a project manager immediately. I highly recommend the Prince2 certification prior to attempting the Agile or Scrum frameworks. Prince2 has been described as the perfect framework to help transition organisations from Waterfall to Agile.
3. Gain industry experience.
Once certified, you will be able to start working as a project administrator or even junior project manager and gain the valuable experience and 4500 hours of project management experience required to qualify for the Project Management Professional (PMP) exam.
What are the skills needed for a project manager?
Along with the required certifications and experience, a successful project manager should possess the following key skills:
Leadership
Communication
Critical thinking
Organisation
Time management
Team management
Negotiation
Risk management
How to become a project manager in 4 easy steps:
In summary, the key points of this article on how to start your career as a project manager are:
1. Start by learning the basics of project management, and lay a solid foundation before venturing into Agile frameworks.
2. There is a definite advantage to having formal project management certification. In salary terms, this could mean as much as an 84% advantage.
3. Experience pays. The industry rewards project managers with a track record exceeding ten years.
4. Worldwide there is a shift to use more Agile frameworks in project management, and individuals certified in these will have a distinct advantage in the future.
Looking to sharpen your project management skills? Join our top-rated Project Management course today!
Join Shaw Academy's online project management course.
Sign up today and get a free 4-week trial!