In my previous blog post, which focuses on how to start a business with no money, I highlight various practical methodologies for starting and launching your dream business. However, becoming an entrepreneur also requires a thorough understanding of the principles of entrepreneurship, including what entrepreneurship entails, the various categories of entrepreneurship and the characteristics that constitute a successful entrepreneur.
What is an entrepreneur?
Although the definition of an entrepreneur is multifaceted and often debated, the concept universally boils down to the following: An individual with an innovative mindset who both creates, launches and manages one or more businesses. Typically, an entrepreneur would inject personal capital and energy into the establishment of their dream business, as well as accept various startup-related risk factors. In exchange for these personal investment risks, entrepreneurs aim to generate a return on their investments through a sustainable income and cumulative profit — one of the primary reasons for entrepreneurship.
Learn How to Start a Business
Learn all there is to know about starting a successful business and how to become an entrepreneur.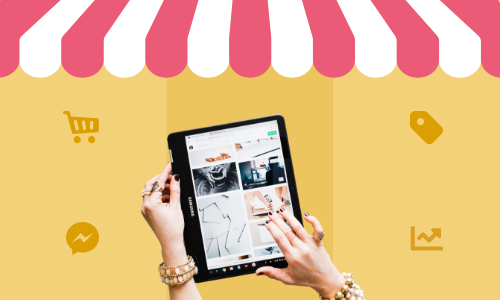 3 reasons to become an entrepreneur
1. Freedom of finance
Apart from gaining a sustainable income and profit for the business, entrepreneurs usually aim to generate a passive income for themselves and their immediate dependents. This passive income places the entrepreneur in a position of financial freedom and enables them to foster the lifestyle of their dreams. Find out how to create your own financial plan in our previous blog post and download a free financial plan template.
2. Freedom of time
Once the business is generating a sustainable income and profit through strong revenue streams, and financial freedom has been achieved, the entrepreneur is able to create time freedom. This enables them to remove themselves from the business from an operational standpoint and only intervene when necessary. Entrusting their employees to oversee the daily operations of the business, the entrepreneur can focus on providing strategic input and leadership when/as required.
3. Freedom of lifestyle
By achieving financial and time-based freedom, it provides the entrepreneur with the opportunity to create the desired work-life balance and spend their time on other exciting activities — perhaps even start another business, get involved within their immediate community or travel the world.
There are of course many other reasons why entrepreneurs start businesses — this depends on their personal and professional goals, as well as the type of entrepreneurship pursued. Some entrepreneurs purely focus on solving a need within their community, and others want quick returns with a continuous build-and-flip approach.
4 types of entrepreneurship
Just like the definition of entrepreneurship, there's no consensus on a definitive list of entrepreneurship categories — it's multifaceted and often debated. However, there are four distinct types of entrepreneurship which also often guide the type of business and product/service provided, as well as the rate of growth. One business can adhere to one type of category, or multiple categories along their business lifecycle, depending on the overall vision and objectives of the business.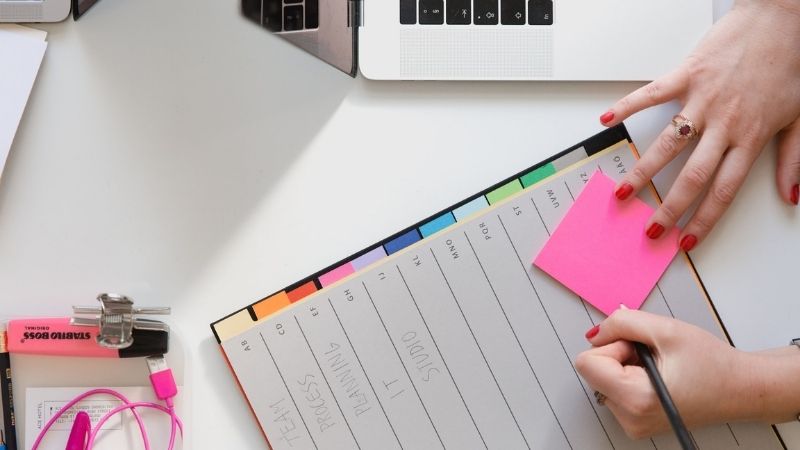 1. Small business
Small business entrepreneurship accounts for the majority of businesses across the globe, especially in the USA and UK. With this type of business, the entrepreneur generally progresses the business from the seed to the established stage within the business lifecycle and aims to remain within that stage — without the intention or vision of growing the business into a chain, franchise or conglomerate.
For example: Using your personal funds and seed/startup capital to launch a single small hyperlocal or speciality store in your neighbourhood, without aiming to expand the business to other areas or throughout the country.
2. Scalable startup
Although scalable startup businesses are less common, this approach is adopted by entrepreneurs who wish to nurture and expand the business into larger businesses, as well as increase market share in various locations. These types of businesses typically start at a small scale and move beyond the established stage of the business lifecycle, and into the expansion stage as the business acquires additional expansion capital from external investors.
For example: Using your personal funds and seed/startup capital to launch a home-based technology business, and acquiring additional investments to establish a corporate headquarters and launch offices in multiple locations.
3. Large company
Large company entrepreneurship refers to the practice of initiating inter-expansions, as well as intra-expansions within an existing large-scale business. Typically, this business has already reached the expansion stage within the business lifecycle and has been established within multiple locations — each with strong market segments, market shares and revenue streams.
For example: A business development manager, working within a large banking corporation, proposes that the business expand their product/service assortment by adding an additional consultancy-based department within the business. This proposal is met with thorough market research and the identification of a general trend, or need among their existing customers for finance-based consultancy services.
4. Social impact
Social entrepreneurship seeks to establish a business that primarily solves a community-based need or challenge. The primary goal of these types of businesses is to enact positive social change and create a sustainable impact through their initiatives within society, without focusing on the generation profits for personal gain. Any revenue and profits generated, are typically invested back into the business to further aid an underserved community.
For example: An entrepreneur realises that carbon emissions and a lack of waste management are negatively impacting the environment and general health of its community. They create a non-profit business with the aim of raising awareness of environmental conservation through volunteer-based waste management, recycling and upcycling initiatives.
The type of entrepreneurial direction and business that you select certainly depends on your personal and professional goals, as well as the overall vision and purpose of your business idea. Think of your IKIGAI diagram, which I covered in my last blog post. Whatever type of business you dream of establishing, there are a few fundamental principles that have to be in place in order to succeed. These refer to the characteristics of successful entrepreneurs.
10 characteristics of successful entrepreneurs
One of the biggest entrepreneurial myths is that anyone can be an entrepreneur. Unfortunately, this is not entirely true. Being an entrepreneur and starting or running a successful business is an uphill climb. It requires certain aptitudes and attitudes, and a different level of inquisitiveness, dedication and gumption. Being an entrepreneur also requires certain success habits and characteristics, but also an untameable entrepreneurial spirit — a character that very few individuals are able to nurture naturally.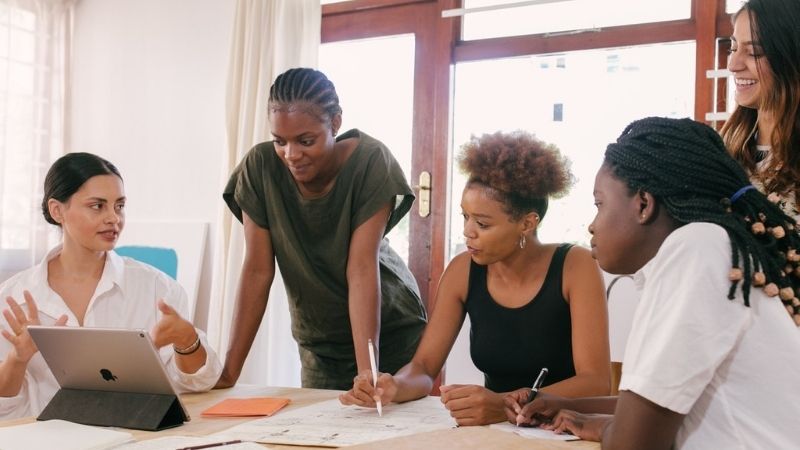 1. Motivated self-starters
Self-starters are disciplined and focused on delivering high-value outputs. These types of entrepreneurs are proactive, rather than reactive and don't need continuous encouragement to adhere to expectations. They lead by example and lead themselves in the process. They're aware of their weaknesses and stumbling blocks but rely on their openness to change and strengths to overcome them. They also understand the demands of the entrepreneurial landscape and the effort it takes to not only make it but dominate in a cutthroat business world. Essentially, they don't slack.
2. Positive mental attitude
As mentioned earlier, successful entrepreneurs embrace change and turn potential threats into opportunities. They aren't discouraged when plans change or when strategies have to be revisited — they leverage it. Many entrepreneurs will tell you that their business has turned out much different than they originally envisioned, but they see the value in that. They don't get stuck in a comfort zone and mundane ways of thinking, as they train themselves to be receptive to changes and even criticism.
3. Inquisitive learners
No one entrepreneur can know and do absolutely everything. However, that doesn't stop them from enhancing their skillset and knowledge-base, to mould them into a well-rounded individual. They keep a pulse on the industry and ways in which they themselves, and their business, can be improved. Although adopting this characteristic will certainly help you in the long run, it's likely you already possess it if you're following the entrepreneurial path. The same applies to the other characteristics mentioned.
4. Inspired and creative
Employees and companies thrive when their leaders are creative, especially startup business. Successful entrepreneurs thrive on being inspired and often create solutions in unique ways. These entrepreneurs are open to new ideas and external input and are prepared to do things differently to set themselves and their business apart from the rest. Although there are basic principles to running a business, it's important that your unique flair and essence be embedded into your business. It is, after all, your business.
5. Leaders and followers
Successful entrepreneurs usually embody the ability to both lead and follow effectively. As a leader, it's your responsibility to drive the vision of your business and empower your employees to help you reach it. It's having the ability to inspire commitment, as well as nurture a culture that drives innovation and growth. A successful entrepreneur is also one that embodies the ability to follow; to be open to criticism and learn from their employees, and even their customers.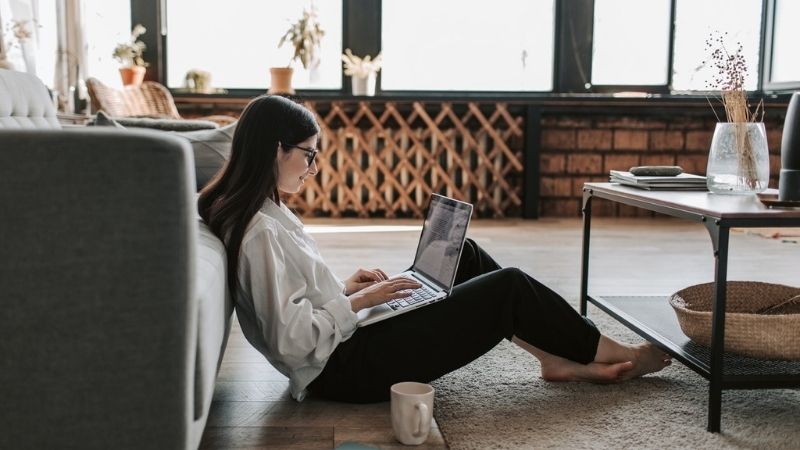 6. Resilient and resourceful
Resilience is a combination of hardiness, resourcefulness and optimism. Being able to identify and embrace failure and rejection, as well as allocate the necessary time and resources to avoid that failure in future, is certainly an important characteristic and skill, if looking at it in a practical way. Successful entrepreneurs implement success routines and are able to manage stress effectively. They are solution and results-driven.
7. Highly organised
Although entrepreneurs embrace change, they usually rely on structure and various processes, systems and controls that can manage said change. Successful entrepreneurs are organised in both their personal lives and business, creating a structure for not only themselves but their employees and daily operations.
8. Strong work ethic
Successful entrepreneurs know a thing or two about work ethic, and are usually driven by their own vision and purpose. They know and understand what it takes to succeed and usually lead by example, which is typically related to outputs, but more importantly, the quality thereof. They have a natural sense of commitment to the cause and won't have any unfinished business that might cause delays in progress.
9. Undying passion
Work ethic and passion go hand in hand. It takes a certain work ethic to keep the business strong, and it takes passion to drive motivation and results. I believe passion, along with vision and purpose, is the ultimate driver of the entrepreneurial spirit. A successful entrepreneur is driven by their passion and won't stop, even after multiple failed attempts, to "perfect" what they're busy with.
10. Vision and purpose
They are goal-driven and have a clear understanding as to both their personal purpose and business vision. They know where they're headed and what the end result could look like, and they keep that in mind when making decisions or pursuing opportunities. As a fellow entrepreneur, it can sometimes feel daunting to actually start designing your business — especially if you have multiple ideas that can change the world. But, the amazing thing about being an entrepreneur is having access to an endless hub of resources and tools to help you organise your thoughts, as well as the direction of your business. Your business plan and IKIGAI framework are two tools that you could implement to achieve the latter.
In essence, entrepreneurship is primarily fuelled by passion, so create a business that not only serves a purpose in the context of the greater community but enables you to reach your personal and professional goals. To build a successful business, you have to start small and dream big. Never lose sight of your vision and continue the hustle.
If you're an aspiring entrepreneur, what are your primary reasons for wanting to start a business? Please feel free to share your thoughts on social media, using #ShawEntrepreneurs.
And, if you're interested in learning more about starting a successful business, join our online how to start a business course today!
Join 12+ million students who already have a head start.
Sign up today and get 4 weeks free!