If you're looking into a career as a therapist or psychologist, you have come to the right place. There are many kinds of therapists, psychologists, and counsellors, and we'll guide you through these career choices and discuss the education and experience you will need to qualify for each. Bear in mind that these requirements will vary by country, and it's a good idea to check with the health boards in your country before making any decisions about your next steps. That said, here is your general guide on how to become a therapist.
What is a therapist?
A therapist is an umbrella term referring to many professionals who provide treatment to clients. This can include counsellors, psychotherapists, life coaches, or even massage therapists and beauty therapists. The term is very broad, but the most common use refers to someone who practices mental health care in some capacity.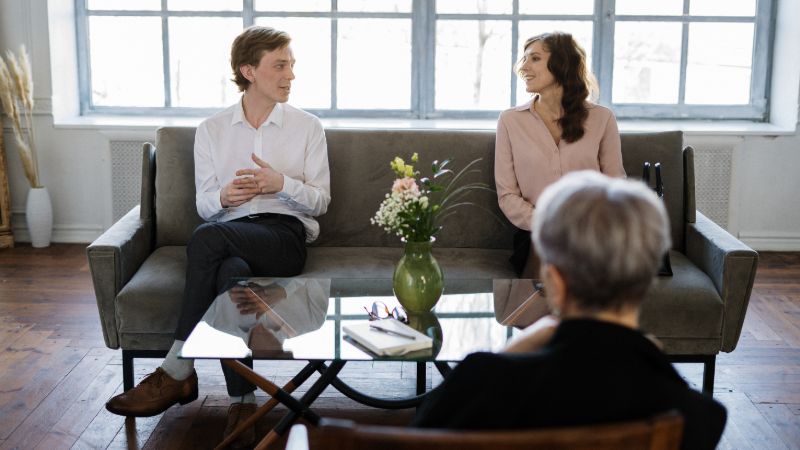 What is a psychologist?
According to the American Psychological Association (APA), Psychology is defined as the study of the mind and behaviour. The discipline of psychology embraces all aspects of the human experience — from the functions of the brain to the actions of nations, from child development to caring for the aged. In every conceivable setting from scientific research centers to mental healthcare services, "the understanding of behavior" is the enterprise of psychologists.
Psychology is multifaceted, including many subfields of study such as human development, forensics, human resources, sports, education, clinical and social behaviour.
Online Psychology Course
Explore the intricacies of human psychology and decide if psychology is the perfect career for you.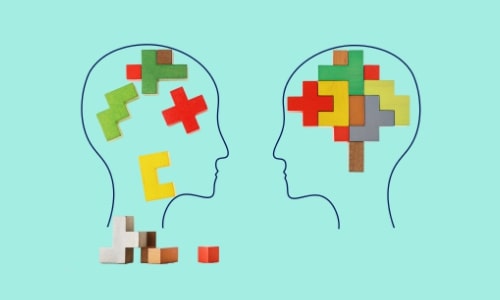 Therapist vs psychologist: what's the difference?
The titles therapist and psychologist are used interchangeably, along with psychotherapist and sometimes counsellor. It can be incredibly confusing trying to determine the difference, not least because the terms all carry slightly different meanings depending where you are in the world. Generally speaking, however, a psychologist is someone who has a psychology degree. Usually this word is used to refer to a person who practices psychotherapy, however it can also be used to refer to a researcher, forensic psychologist, academic, and others who do not necessarily treat patients.
A therapist, on the other hand, is someone who treats patients or clients. However, a therapist is not necessarily qualified as a psychologist. In the US specifically, a psychologist usually has a doctorate degree, while a therapist does not, but in other parts of the world that distinction doesn't exist.
For the sake of clarity, it may be easier to use the term psychotherapist to refer to someone who conducts psychotherapy, is able to make diagnoses, and treats clinical symptoms in their patients.
A counsellor is another related profession, and this again varies in meaning depending on where you are. It can refer to someone without a doctorate degree in the UK or US, and in many other countries it refers to someone who is not a psychologist with formal training, but has taken a counselling course and works as a volunteer or peer counsellor.
How much do therapists make?
The earning potential of a psychologist or therapist varies, depending on subfield, specialisation, experience, geographical location, and many other factors. Most sources put the average psychologist salary anywhere between US$60,000 and US$120,000. According to Indeed.com the average salary for a psychologist is $94394 per year in the United States, or $99884 per year for a clinical psychologist. Payscale puts the average at a slightly more modest $79403.
A 2015 APA study shed some light on just how much psychologist salaries inb the US vary. The bulk of those in the study earned between $60,000 and $120,000 per year, while 22.7% earned more than $120,000 and 20% earned less than $60,000. Industrial or organisational psychology professionals came in at the top of the spectrum, earning a median of $125,000. Neuropsychologists also have higher earning potential. School and sports psychologists come in at the lower end of the range.
How to become a therapist or psychologist
Step 1: Do your research
Studying and getting qualified as a psychologist is a long process, and before you start you need to be sure it's what you want to do. Consider taking an online psychology course to learn the basics of psychological theory. Not only will this allow you to get a taste for the field without having to spend large sums of money: it will also give you a head start when entering a psychology degree.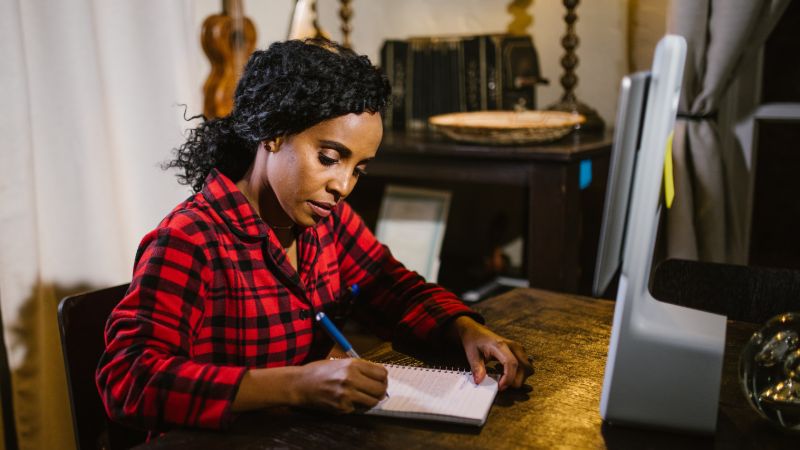 Step 2: Get educated
Making sure you have the correct qualifications for a career as a therapist is crucial, but what education is needed to become a psychologist? This is, unfortunately, a complicated question to answer, and each country has its own requirements, so make sure you check with your local health board. Here is the outline of the usual educational steps you would need to take.
Most countries require that you start with a bachelor's degree in psychology, which usually takes three or four years.
In many European countries, you will complete a BA Honours degree in psychology as well, as the BA degrees in these countries are three years in duration. In the United States, bachelor's degrees are four years in length, and if you majored in psychology, you could go straight into a master's program.
You'll then need a psychology master's degree, which usually takes one or two years to complete, and can include an internship.
In many countries, doing a master's degree and a one-year internship qualifies you to become a licensed psychologist. However, in the United States, to become a licensed psychologist, you will have to complete a doctorate degree as well, in addition to the master's degree. This takes a further year or more, depending on what you study.
In the US, there are also master's programs that will qualify you to become a licensed mental health counsellor, marriage and family therapist, or other kinds of counsellor. Go through the university catalogues to see what they offer.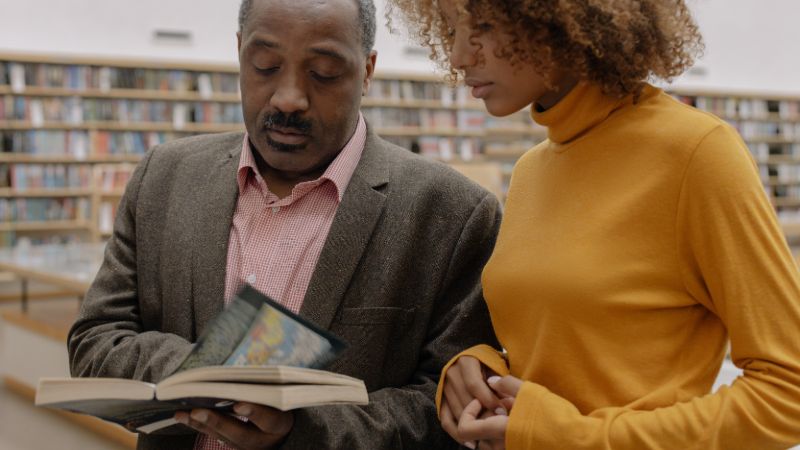 Step 3: Do an internship or student work experience
Most countries require you to do an internship or some kind of practical experience in order to complete your master's degree. In the US, this is done after receiving your doctorate. In the UK, it is a 6-month placement that forms part of your doctorate. You'll need to check with your university, college or school to find out what the requirements are.
If you want to practice as a therapist, try to find apprenticeships in hospitals, local clinics and health centres, care homes, community mental health teams, social services, schools, or prisons, which will give you great relevant experience.
Step 4: Get certified
Every country has their own health board with specific requirements for getting accredited.
In the US, you will need to pass a state or national exam, and each state has its own regulations on the licensing process. You can find out more via the Association Of State And Provincial Psychology Boards. In the UK, a license or entry in the HCPC register is needed for practising psychology. These boards will be able to support you with licensing, ensure that your practice is above board, and enable you to allow clients to pay for your services through their medical aid fund or government healthcare programs. Look up your psychological health board in your country and do your research to find out what's required. Some countries, such as India and Singapore, don't have such regulatory bodies.
Step 5: Get a job as a therapist
As a freshly qualified and certified psychologist, it isn't easy to walk into your dream role. You might need to pay your dues volunteering, taking on internships, or working in academia for a while.
You also need to decide if you want to be in private practice or not. The advantages include setting your own hours, fees, and having control over the clients and services you take on. However, this involves running your own business, which can be daunting, time-consuming, and risky. You'll also need a network of clients, which can be very difficult to build without some prior experience.
As a therapist you can also find entry-level work in private companies, governments, education, non-profits, or healthcare facilities. Decide what sort of experience you would like to build, and then focus your job search on roles that will help you achieve your mid-to-long-term goals. Research jobs online, and make sure you approach the interviews like exams. Do your homework, know about the organisation you're applying for, and play to your strengths.
How long does it take to become a psychologist?
This is a complicated question, and as you have seen above, it varies between countries. However, generally speaking, you would need to complete a three to four year bachelor degree, a one-year honours degree in some cases, a master's degree of one to three years, six months to a year of work experience, and in some cases one to three years' of doctorate degree. That adds up to between six and 12 years, depending on a number of factors.
What skills do you need to become a therapist?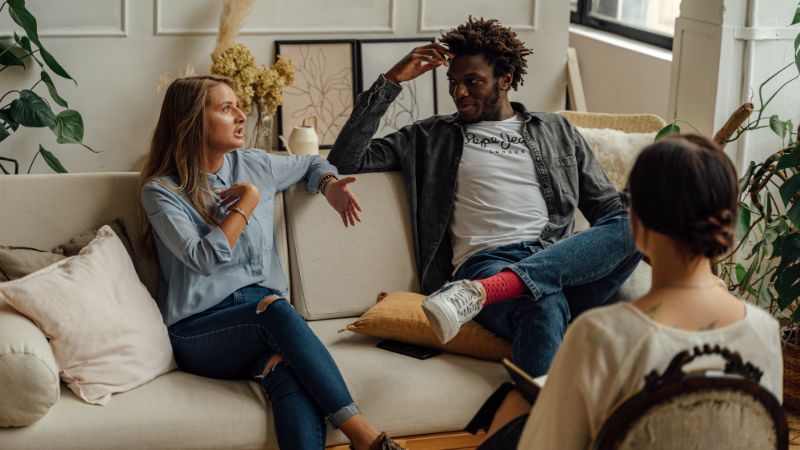 Communication skills
Communication is at the core of the therapeutic relationship and it is potentially the most important skill to have. Being able to communicate openly and confidently is crucial. Remember that non-verbal communication is also important: eye contact, tone, and body language play a huge part. Knowing how to ask questions is also key. Shaw Academy offers an online life coaching course that can help you learn or improve these valuable skills.
Observational skills
Observational skills reflect how tuned into your clients you are. For example, you need to be able to recognise small gestures , as well as little changes in tone of voice, expression, and body language that may give insight into how the client is really feeling. Being able to spot incongruences between what is said and what is acted out in terms of gestures and mannerisms can be a game changer in the therapeutic process.
Active listening skills
Listening well makes people feel heard and understood. Active listening refers to the skills you need to actually indicate you are listening and help the client feel heard. These could include non-verbal utterances like "mm" and "uh-huh", nods of the head, and changes in your body language or facial expressions. It's also important to know how to reflect feelings and summarise what the client has said, both to show that you have listened and understood, and to give the client a chance to correct any misunderstandings.
Empathy
It should come as no surprise that empathy is on this list. It is one of the core skills of any therapist. Empathy involves being able to view the world through the client's eyes. The seven dimensions of empathy include:
Positive regard: treating the client as worthy
Respect and warmth: creating a safe and open space
Concreteness: being specific about feelings, thoughts, and actions
Immediacy: being in the moment with the client
Non-judgemental attitude: suspending one's own beliefs and opinions to be full accepting of the client's
Authenticity and congruence: being oneself, and creating an authentic space for the client to do the same
Solid boundaries
One of the most important skills as a therapist - and unfortunately, one of the most often-overlooked - is having a strong sense of your boundaries. Healthy boundaries create a safe, professional, and comfortable space. They also protect both client and therapist legally, and ensure that the relationship is one of trust and good rapport.
Business skills
Therapists often overlook business skills, and are not well-versed in accounting, marketing, finance, and admin. Business skills can help you to manage the day-to-day operations required of you, and these skills are absolutely indispensable to those who want to start their own practice. Take one of Shaw Academy's online business courses to brush up on your knowledge.
Want to learn more about psychology?
Take a 16-week psychology course to prepare yourself and find out if psychology truly is your passion. You'll learn what psychology is about, what function it serves in society, and the ways the brain has an influence on people's behaviour. You'll also cover key theories in childhood development, cognitive functions of the brain, abnormal psychology and the Diagnostic and Statistical Manual of Psychiatry.
If you're considering pursuing a career in forensic psychology, check out our online forensic psychology course.