There's no formula to eating healthy that applies for everyone, including children. However, paying attention to what and when you feed your child is a great way to ensure that you can keep your child's weight in check while warding off chronic illnesses.
Recommended for you: Learn everything you need to know about nutrition with our online course. Join today and get the first 4 weeks for free!
Here are a few tips on the best times to feed your child and why.
Children need to eat more than adults
It's important to note that as your child grows so does his or her stomach. Therefore, children need to eat more often than adults. Keeping a check on the portion size of your child's food is good enough, but keeping a tab on when you are feeding your child is equally important.
For instance, a new-born baby would need to be fed every one to three hours round-the-clock. But as his or her stomach begins to grow, he or she doesn't need to be fed at night. A one-year-old child needs to eat about six times in a day, with milk or breastfeeding session as the last meal. While toddlers require to be fed every two to three hours or five to six meals in a day, pre-school kids need about four meals in a day. According to the American Academy of Paediatrics Handbook, an average toddler or a pre-school child requires three main meals and two in between snacks in a day.
By the time a child goes to school, he or she can graduate to three main meals (breakfast, lunch and dinner) and one snack in the afternoon. However, you need to keep a tab on the timings of all the meals. For instance, if you feed your child with breakfast at 7 am and lunch at 12.30 pm, he or she would definitely require a snack in between.
It's up to you to decide how often
You can decide on how often you need to feed your kid based on your child's development and growth. The younger your child, the more frequently you will need to feed him or her. As they grow, you will notice that their appetite changes. Though you cannot predict your child's hunger every day, you need to pay attention to your child because only he or she should choose whether to eat or not.
It is always best to take into consideration the individual child. For instance, your neighbour's or friend's three-year-old kid might be eating four times in a day, but when it comes to your child, he or she may be eating five to six times in a day, including the in between meal snacks.
However, it's important to remember that it's not how frequently your child eats but what they ingest is equally important. Their meals should meet the nutritional requirement and help them in their growth and development.
Learn Nutrition
Delve into the complex world of food science and discover how nutrition works from the inside out.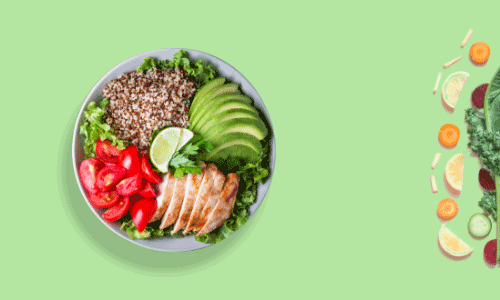 Remember the 3 main meals
Breakfast: This is one meal which nobody should skip, irrespective of his or her age. A wholesome meal in the morning can help you and your child prepare for the day. Children are very active through the day, so they require the right amount of fuel to keep them going.
Several studies reveal that children who skip their breakfast regularly are unlikely to be healthy, active and concentrate better in school. They are also likely to experience mood swings and weight gain, which will eventually snowball into a host of other diseases.
To help your child's growth and development, it is pertinent to give him wholesome food like whole-grain cereals, toast, eggs, fruits and vegetables along with low-fat milk and cottage cheese.
Lunch: It's always good to fuel up your child at the right time. Just as your car engine won't run if there's no fuel, your body or your child's body will not be able to function if you don't fuel it right.
Avoid feeding your child with highly processed foods like salami and ham or salty and sugary food during lunch hour. You can instead feed your child with cooked vegetables, rice, pita bread with low-fat cheese, sandwiches with lean meat, vegetables, hummus and salad. Don't forget to hydrate your child throughout the day.
In between meals: Depending on your child's activity, his or her appetite may vary. Let them choose how much they want to eat from a wide range of healthy foods that you lay out in front of them. Give them nutrition-rich foods rather than empty-calorie foods that are high in energy.
A glass of milk with a sandwich; a bowl of vegetable soup; cereal with some fresh fruits and milk; and fresh fruit smoothies are some of the options you can try out.
Dinner: Avoid takeaways from restaurants or eateries. Food from outside tend be high on salt, fat and sugar. Moreover, we don't know the type of oil being used to cook the food. You can instead cook more meals at home. Involving your child while cooking is also a great way to make him or her enjoy the meal.
Dinner can include chicken or vegetable soup; whole wheat pasta; mashed potatoes, low-fat spinach lasagne; rice, lentil and vegetables or chapatti with vegetables.
Looking to learn more about nutrition? Join our top-rated Professional Diploma in Nutrition today!
Join 12+ million students who already have a head start.
Sign up today and get 4 weeks free!
No commitments. Cancel at any time.