In the current times, everything is about aesthetic appeal. Right from e-commerce, service, or recruitment websites to social media handles like Instagram and Pinterest, pictorial representations and the power of pictures has taken over digital platforms by a storm. Thankfully, tools like Abode Photoshop make it easy to play around with imagination, be creative and unleash your artistic senses. But merely downloading the software is not enough. What you need instead is proper Photoshop training to be able to use the tool efficiently.
One way to learn the Adobe Photoshop tool is, of course, by reading manuals, referring to online forums and communities, and scouring the website's knowledge centre. But why should learning a tool of visualization be full of dull black and white print? A suitable alternative is to enrol in an interactive, comprehensive, and time-friendly online Photoshop course.
Here are 10 Adobe Photoshop courses that you can easily take up online and finish at your own pace and time.
1. Udemy
Udemy is one of the best platforms when it comes to online education. The website offers a plethora of online courses in different domains. They have many carefully designed courses on Photoshop training for beginners, intermediate levels, as well as advanced designers. You can pick a course based on your proficiency in the tool. You can also start from the basic courses and then move up levels to improve your professional expertise. Udemy's credibility in the online industry of learning is great, and a Photoshop course certification from the platform is sought-after by many professionals.
2. Lynda.com
Lynda, from the social network website LinkedIn, has taken over the market of online study materials in recent years. The platform offers an Adobe Photoshop course, too. The course has been created by Graphic Design expert, Deke McClelland, and offers three courses on Fundamentals, Advanced, and, Mastery of Adobe Photoshop, suitable for varying aptitudes and interests. Equipped with exercises, Q and A sessions, and a certificate on successful completion, this Photoshop course is not only educative but can also be a valuable add-on to your resume and LinkedIn profile.
3. Skillshare
Skillshare is one of the best online Photoshop courses out there. This learning platform offers courses in animation, design, illustration, photo editing, and even film making. The website provides free access to over 400 courses with a basic membership and up to 4000 courses with a paid membership. Professionals and enthusiasts can enhance their Photoshop training with courses such as fundamentals of Photoshop, pattern designing and character illustration.
4. Phlearn
Phlearn offers some of the best online Photoshop courses. The platform provides a combination of free, pro, and magazine content on Photoshop. The courses range from the basics of Photoshop like matching colour between photos and go up to advanced lessons in creating manual HDR images. Some Photoshop courses on the website also offer the option to download a lesson and watch it later. This flexibility works great for busy professionals or students who may be running against time sometimes to finish a course.
5. Photoshop Essentials
Photoshop training on Photoshop Essentials is designed while keeping the needs of beginners in mind. This is a great space for Photoshop enthusiasts to grasp the fundamentals of the tool before advancing onto master courses. Their Photoshop courses cover concepts like cloud documentation, colour swatches, warp images, etc. and are a wholesome introduction to the subject.
6. Pluralsight
Pluralsight's Adobe Photoshop course starts with a ten-day trial, so it is easy for most people to check it out before purchasing the plan. They have Photoshop training courses on portrait editing, understanding 3D, video editing, duotone and InDesign, etc. The platform also has a vast pool of blogs and study material that can be helpful to browse through from time to time.
Learn Photoshop
Best online photoshop course to earn a diploma in photoshop. Register for top photoshop classes & master photo editing, graphic design, masking, automation.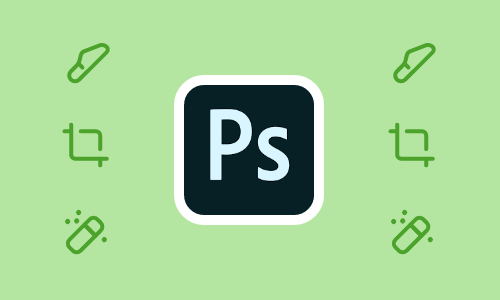 7. Soundview Pro
Soundview Pro is a well-known website when it comes to online learning. Their Adobe Photoshop course on basic techniques is a well-crafted course that covers all important concepts and lessons that can help beginners start their journey in the world of Photoshop. This Photoshop course is approximately 2 hours and offers comprehensive knowledge of marquee and lasso tools, healing brush, patch tools, and more.
8. CreativeLive
CreativeLive is the ideal place for photographers as the site offers many courses on photo editing. They have a community of industry experts that offers some of the best online Photoshop courses. The website has a combination of free courses as well as paid classes. You can pick one depending on the course you like and wish to take. Their popular Photoshop training includes the basics of Photoshop and Illustrator and InDesign.
9. Alison
Alison offers an estimated 1000 different courses in over 195 countries. You can pick from a basic level Photoshop course or move up the spectrum to an intermediate or advanced class in digital photography. There are also a few courses concentrating on Adobe Photoshop Essential tools for beginners as well as intermediate and advanced students. Similar to Udemy, this Photoshop course is video-based and comes with a course assessment and certification upon completion.
10. Shaw Academy
Reserving the best for the last, Shaw Academy's online Diploma in Photoshop is the best online Photoshop course on Adobe. The course is divided into eight interactive lessons that are spread across four weeks. Each lesson is 8 hours long and provides a wholesome and comprehensive explanation of Photoshop concepts. Right from introduction to Photoshop, to topics like layer types and masking, enhancing images, customizing Photoshop, and image retouching, the Shaw Academy Photoshop course covers all important topics under one course. The audio and visual format of the course makes the topic all the more interesting and engaging for students. The certification on the completion of the course can be useful for students and professionals to gain better opportunities in the future.
Bottom Line
Adobe Photoshop is one of the most versatile tools out there, which also makes it complicated and intricate to use. Thanks to these Photoshop courses, you can understand even problematic concepts and functions from the comfort of your home at your own pace and time.
Get started on Adobe Photoshop here!
Join 12+ million students who already have a head start
Sign up today and get 4 weeks free!
No commitments. Cancel at any time.