The financial services industry is ripe with opportunities for driven individuals willing to go the extra mile for their clients. You can also work behind-the-scenes in a research-related role to help ensure your organisation or clients make sound investment decisions that boost their profitability or net worth.
Before you begin searching for finance jobs or investment jobs, you should know that many require a degree, related work experience and credentials. This means you could spend several years and a hefty sum of cash to pursue a career.
Recommended for you: Become a financial trading and investment expert with a free 4-week course.
So, it's best to get a feel for the industry and explore rewarding career opportunities to determine if the financial services industry is right for you. To lend a helping hand, we've provided an overview of some jobs you should consider along with an affordable course you can take to gain valuable insights on the roles and what they entail.
Careers in finance and investment
Below is an assortment of finance jobs and investment jobs worth considering.
1. Securities, commodities and financial services sales agents
Securities, commodities and financial services sales agents act as the middle-man between buyers and sellers looking to execute profitable trades. Their daily responsibilities typically include vetting potential clients, advising clients on the sale or purchase of select securities, executing trades and monitoring market performance.
Here are a few roles these financial professionals commonly work in:
Financial services sales ages
Floor brokers
On average, securities, commodities and financial services sales agents earn $62,270 annually, notes the U.S. Bureau of Labor Statistics. You will need a bachelor's degree to get your foot in the door, and most employers offer in-house training to bring you up to speed.
Some of these roles also require special licensure, which can be obtained by passing exams. Check with the Financial Industry Regulatory Authority (FINRA) to learn more.
Learn Financial Trading
Master the building blocks of financial trading and investment, and learn how to react to changes in the market at the most opportune times.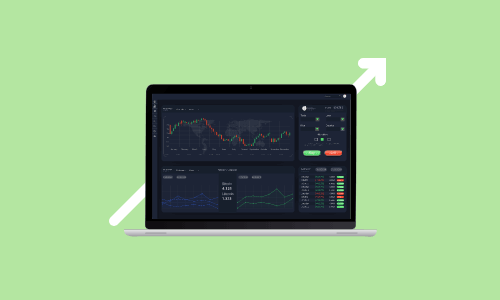 2. Financial planner
Financial planners offer investment planning assistance and other services related to personal finance, like estate planning, taxation, college planning and insurance. Some also advise their clients on particular securities and sell the actual investment products.
You don't need financial credentials to work as a financial planner. However, the Certified Financial Planner Board of Standards offers the prestigious CFP® designation to driven individuals who meet specific educational and experience requirements and pass a rigorous exam.
According to Indeed.com, a financial planner's average base salary in the United States is $64,610, with additional commissions of $38,500. It's possible to get started without a degree or work experience. But if you want to take the CFP® route, you will need at least a bachelor's degree and either 6,000 hours of related professional experience or 4,000 hours of apprenticeship experience. The CFP Board also requires you to enrol in a financial planning preparation course that takes 12 to 18 months to complete before you can sit for the exam.
Discover how to create a personal financial plan with a free financial plan template.
3. Financial analyst