If you follow social media trends, then you must be familiar with the art of face contouring, which has taken the world of makeup by storm. Everyone from Kylie Jenner to your next-door neighbor seems to be putting up snaps on social media with sculpted cheekbones and defined jawlines. If you are wondering how they do it and why you end up with a dirty face every time you experiment with face contouring, then this is the perfect course material for you.
Here, we explain how you can highlight and use contour makeup for your face in a few easy steps and look your glam best! And don't worry, it is not as difficult as it sounds. All you need to do is follow the steps and practice.
Know the Shape of Your Face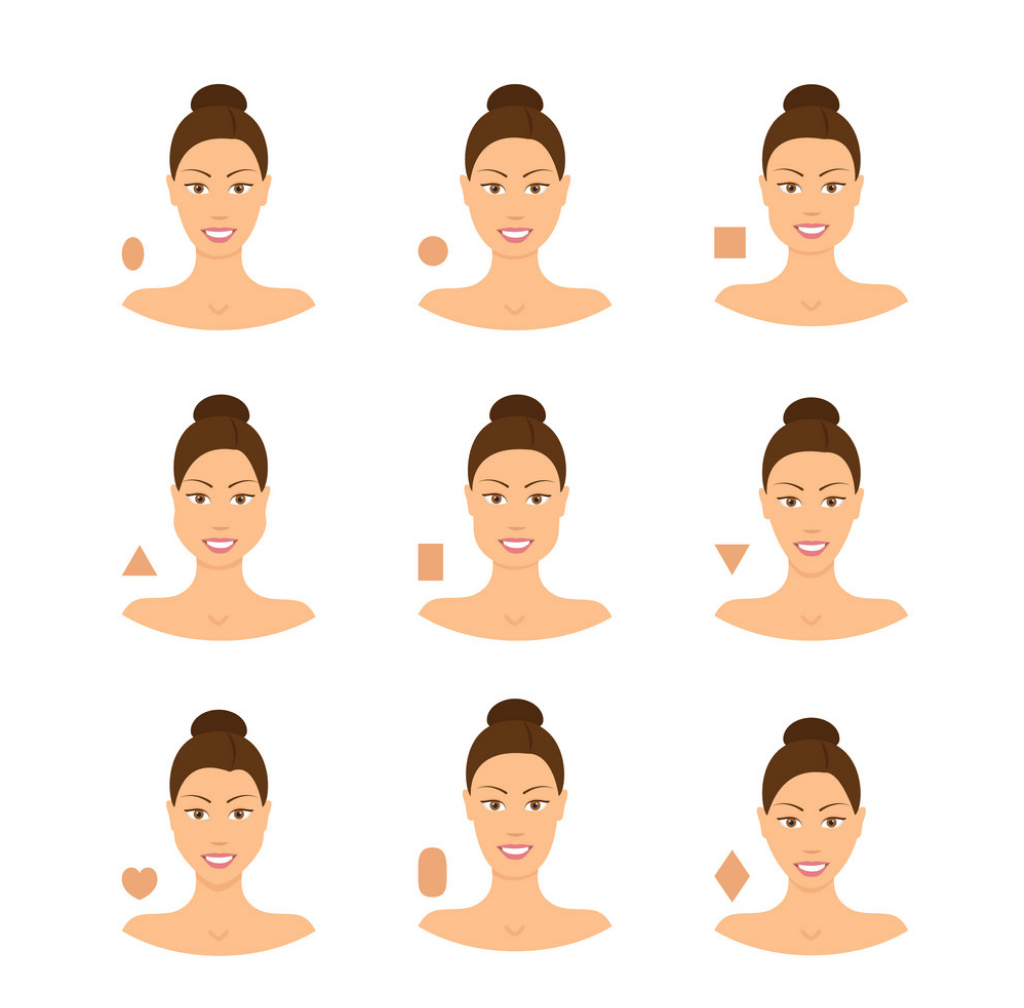 The first step before even beginning with face contouring is to understand the shape of your face. Each shape has different contouring requirements, and until you are familiar with this, you would never be able to get the desired results. Let's take a look at how you should contour a face as per its shape.
Round Face
A round face is one where the forehead, cheekbone, and jawline all have the same measurements. To contour a round face, one should aim at highlighting the sides of the forehead, cheekbones, and the jawline to give a more angular look.
Square Face
A square face is similar to a round face with the only difference being that a round face has softer corners. Contouring techniques for a square face involve giving a softer look to the edges.
Oval Face
An oval face is a perfectly shaped face where the forehead is larger than the cheekbones and the face is long with an angular jawline. People with an oval-shaped face should look at perfecting small details through face contouring.
Heart-Shaped Face
A heart-shaped face has a wide forehead and a pointed chin. Contouring a heart-shaped face involves smoothing and softening the pointiness of the chin to make it appear smoother.
Learn Professional Beauty
Uncover everything you need to know about beauty therapy, from skincare and makeup application to hair and body treatments, with practical online training.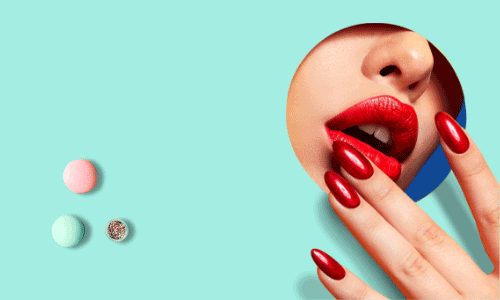 Long Face
A person with a long face has an equal-sized forehead, cheekbones, and jawline but on a longer sized face. Contour makeup techniques for a long face involve making the face appear smaller by contouring around the forehead and the jawline.
Face Contouring and Highlighting Techniques
Now that we know how each face should be contoured, let us study the steps to be undertaken in order to make your face change from 'Gloom' to 'Glam'!
Firstly, purchase a good quality foundation whose shade is closest to your natural skin tone. Also, buy a concealer, a bronzer that is two shades darker than your natural skin color, and a highlighter that is two shades lighter than your skin color.
Once you have these products ready, you are all set to begin with face contouring. As the first step, apply foundation evenly on your face using a makeup sponge. Foundation is applied to give your face a clean and uniform look.
Secondly, if you are still able to see any blemishes or breakouts on your skin, hide them with a good concealer. The concealer comes in various color shades, red, green, peach, orange, and yellow. The yellow shade is best for hiding dark spots while green is good for neutralizing the redness in the face. Peach, bisque, and orange colored concealers are used to cover up dark circles in different skin tones.
Next comes the most important step of face contouring where you shape your face to make it appear sculpted. As a rule, the bronzer should be applied near the hairlines, temples, cheekbones, and for a perfect nose contour. You can use either a contour powder or a cream contour bronzer depending on your skin type. It would be advisable to use a powder-based bronzer if you have oily skin and a cream contour bronzer if you have normal or dry skin. Once marked, the bronzer should be merged with your foundation with the help of a makeup sponge. Remember to work the sponge in a circular and sweeping manner. The bronzer on the forehead should be merged with the hairline to avoid any distinct lines. Also, the best place to contour the cheek is below the cheekbone.
After the bronzer is merged completely with the skin and foundation, it is time to bring on the highlighter. While the bronzer is used to sculpt the face, a highlighter gives definition to the features. A bit of the highlighter in the middle of the forehead, above the cheekbones, and below the jawline should be enough to bring out the shine in your face.
To complete the look, apply a little blush on the cheeks to give the face some color. The blush should be a shade lighter than the contour powder.
As an ending to this process, finish off your look with some loose face powder. This helps in settling down all the contour makeup applied on the face and keeps it locked in.
Once your face is contoured like a professional, also remember to highlight the eyes. Bright kohl-lined eyes with a well-highlighted face are what Insta-worthy photos are made of!
Contour Brushes
Well, now we know that highlighting and face contouring is not rocket science, but that does not mean we can use any brush to bring definition in our face. For a nose contour, a thin-bristled brush should be used, while the cheekbones and the forehead can be contoured using a broad brush. For contouring the chin, the brush should be held in the shape of a 'V.'
These were the most commonly advocated steps that should be followed to contour and highlight your face like a pro. Some experts advise applying the concealer before the foundation, while some use a highlighter on the face before covering it with foundation which gives the skin a soft, glowing effect. You can follow any of the techniques and judge the one best suited for your face.
To Conclude
We hope this tutorial was helpful and you would no longer cringe at the idea of face contouring. So, what's stopping you? Go ahead and click pictures of the new sculpted you.
Looking to enhance your knowledge of makeup and beauty? Join our top-rated professional diploma in personal beauty today!
Join 12+ million students who already have a head start
Sign up today and get 4 weeks free!
No commitments. Cancel at any time.