Aromatherapy has been used for over 5,000 years, with people using the powerful properties of plants into their daily grooming, personal cleansing habits and daily diets. The essential oils derived from plants have many benefits, and their properties can be used to support hundreds of health concerns.
What are essential oils?
Essential oils are powerful extracts from plants that can evoke physiological, mental and emotional responses. They evaporate quickly and are also rapidly absorbed by the body. Essential oils are highly aromatic. The process of conveying aromas to the brain is called olfaction, which is the medical term for the sensation of smell. The olfactory system is made up of the nose, the nasal cavity, and the respiratory passages.
The amygdala, which is the centre for emotions in the body, links our sense of smell with our emotions. The capacity to pair the two is connected to our survival ability, which makes essential oils a powerful partner in caring for your emotional health.
Learn Holistic Therapies Online
Learn how to balance the body, mind and spirit with an introduction to aromatherapy, reflexology, reiki, and more.
Where to buy essential oils
The choice of supplier is critical when it comes to buying essential oils. The quality of the oil will have an impact on its effectiveness, properties, and therapeutic effects. The supplier has a mammoth task of searching the world for the highest quality compounds that produce the best possible essential oils nature provides.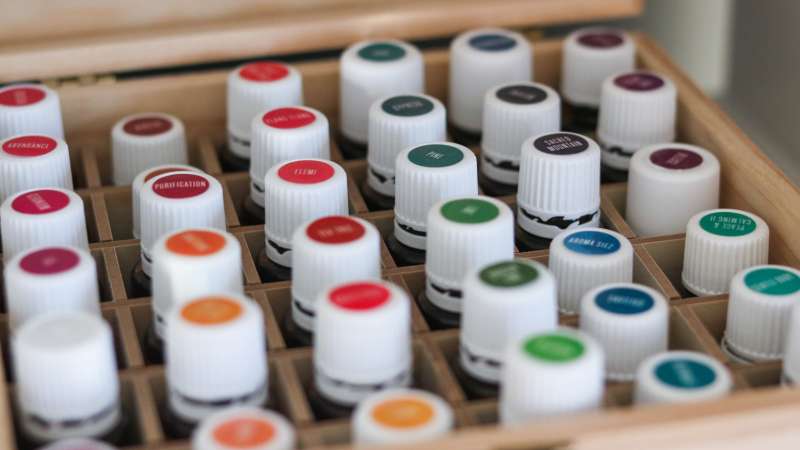 True holistic healing requires unprocessed oils that are sourced directly from nature with nothing added, allowing the oils to remain rich and as complex as nature created them. You can expect to pay a higher price for these kinds of oils, due to the genuine, authentic pure and potent quality of the essential oil. However, it is often worth the small extra expense, as the therapeutic benefits of the oils will be enhanced in the oil's pure form.
As a rule of thumb, if you are looking for a pure form of essential oils, the further down the supply chain you go, the less likely you are to receive a pure product. Some companies that sell essential oils do not verify the source of the essential oil and the quality of the essential oil. It's best to purchase from companies that source directly from the growers.
How to determine the quality of an essential oil
When buying your essential oils, there are a few tests and checks to make sure you're getting the highest quality oil. Here are three ways to check:
Look at the label: Make sure it is pure essential oil and not substituted with additional oils, blends or synthetic chemical substitutes, which are used to dilute or even replace more expensive oils. When looking into the components of essential oils, they should never contain vitamins, minerals or essential fatty acids.
Test on a paper strip: You can conduct a test to determine if the essential oil is pure or if there are additives included. Use a test strip to drop one drop of essential oil onto the paper. Leave it to dry. If a visible ring of residue appears after the essential oil has dried, this means the oil has been diluted with a carrier oil. 100% pure essential oil will not leave a residue when it dries.
Feel the oils between your fingers: Pure essential oils do not have a greasy feel to them. Pure essential oils are oil soluble, meaning that they absorb into the skin very quickly. Test the greasiness by rubbing them between between the fingers. If the essential oil feels greasy, it is likely that there is a carrier oil added to the essential oil.
How to use essential oils
There are a number of ways to optimally use essential oils.
Inhaling essential oils
The easiest way to use an essential oil is to simply open and inhale from the bottle of essential oil. This triggers that olfactory system and brings about emotion associated with that smell. Essential oil can also be placed onto the hands, rubbed together, cupped around the nose, and deeply inhaled, although make sure not to touch the face with undiluted oils when doing this.
Essential oils can also be placed on a tissue or material and placed under the nose and breathed in deeply.
Diffusing essential oils
Aromatherapy diffusers are ideal for cleansing and purifying the air. When the correct essential oil or blend of oils is used, it helps to uplift the mood, kill bacteria in an area, and act as a natural freshener to a room. Aromatherapy diffusers disperse essential oils into the room with a water vapour, which is an effective way to assist with a respiratory condition, and allow for easier breathing. Essential oils can also be diffused into the room at night before bed to alleviate difficulty sleeping.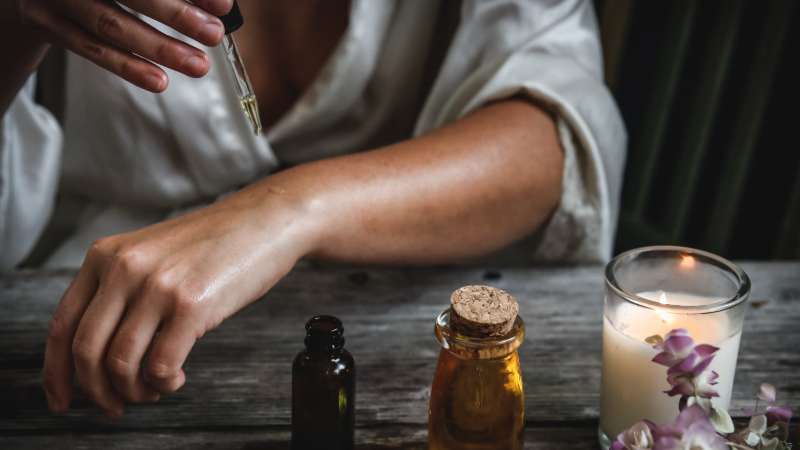 Applying essential oils topically
Essential oils in their pure form are fat or oil soluble. That means when they are applied to the skin or body, they are easily absorbed. Take this into consideration when deciding which oils to use: quality is key.
Essential oils which cannot be applied directly to the skin can be mixed into carrier oils, which dilutes them and prevents them from evaporating too quickly. If a carrier oil is used, it will also slow down the absorption of essential oils, which will slow the onset of the therapeutic benefits. When essential oils are massaged into an area, massage will also increase the blood flow in an area, therefore increasing the therapeutic benefits of the oil's properties.
When applying essential oils topically, a person's health, age, and size are very big considerations. It's always best to start with smaller quantities of essential oils. When applying essential oils topically, it is very important to avoid sensitive areas, or any broken and damaged skin.
RECOMMENDED FOR YOU: The Best Online Beautician Courses For You
Using essential oils in the bath
Essential oils can be added directly to the bath, which will function both as a topical and inhalation method. A great way to disperse the oils well is to mix them into shower gels, body soaps, Epsom salts, honey, or half a cup of milk, and then add this to the water. Honey and milk are excellent for the skin too.
Steaming with essential oils
To enjoy the steaming benefits of essential oils, add 3 drops to a bowl of steaming hot water. Cover your head with a large towel, close your eyes, put your face above the water and inhale deeply. This is great when treating certain skin conditions. Never place the face too close to the steam to ensure you do not burn the skin.
Applying essential oils with a damp compress
A compress is a clean, damp, folded cloth that has been infused with essential oils and is then applied to the problem area. A compress can be either cold or warm, depending on the purpose, but a warmer compress will help to open the pores on the skin. A warm compress will also bring increased blood supply to an area, speeding up the therapeutic benefits of the oil. The compress should not be too hot, as the heat can damage the skin.
Are essential oils safe?
Due to the volatile nature of essential oils, care should be taken when using nature's medicine. They are highly concentrated, and can be harmful if they are not used in the right ways. However, if used correctly, the properties of each oil have amazing benefits to the mind, body and spirit.
Below are some precautions you should take when using these oils.
Essential oils should never be used undiluted on the skin.
Due to the concentration of these oils, they can cause a reaction or sensitisation on the skin. Some suppliers would say that essential oils like lavender or chamomile can be applied directly to the skin, but even the most gentle essential oils can still cause a reaction on the skin. We suggest never applying them directly to the skin. Rather add your essential oils to body washes, shampoos, conditioners, body lotions and foot soaks.
RECOMMENDED FOR YOU: How to Do Abhyanga or Ayurvedic Self-Massage
Always do a patch test before using oils for the first time
Essential oils can cause adverse reactions to the skin. Usually this happens only the first time an oil is used, but it can happen at any time and this is why we recommend patch testing before use. A patch test is when you apply a small amount of oil to the inside of the arm. If there is no reaction after 24 hours, the oil can safely be applied. When doing a patch test, the essential oil should be combined with a carrier oil, the same way it would be applied to the area on the body. If any reaction occurs, discontinue use immediately.
Avoid the sun after use
Essential oils are photosensitisers, which means they can cause irritation or sensitisation when exposed to light. After the use of photosensitising essential oils avoid the sun and UV rays for 24 to 48 hours and make sure you apply a good amount of SPF 30+ sunscreen.
Consult with a doctor if you have health conditions
Certain health conditions like pregnancy, asthma, epilepsy, and diabetes can increase risk when using essential oils. Consult with your treating physician before using any essential oils, and do your research to know if any safety precautions should be carried out when using them. Do not use essential oils if you are pregnant.
Store essential oils in dark bottles
Essential oils should be purchased in dark bottles and stored in cool dark places away from any sunlight. Essential oils are highly flammable, so they should never be used around an open flame. Over time, essential oils can become oxidized, meaning that they are exposed to oxygen, therefore their properties will not be as effective. Essential oils which have been stored for many years and then used on the skin could cause an irritation that would not normally occur if a fresh oil were used.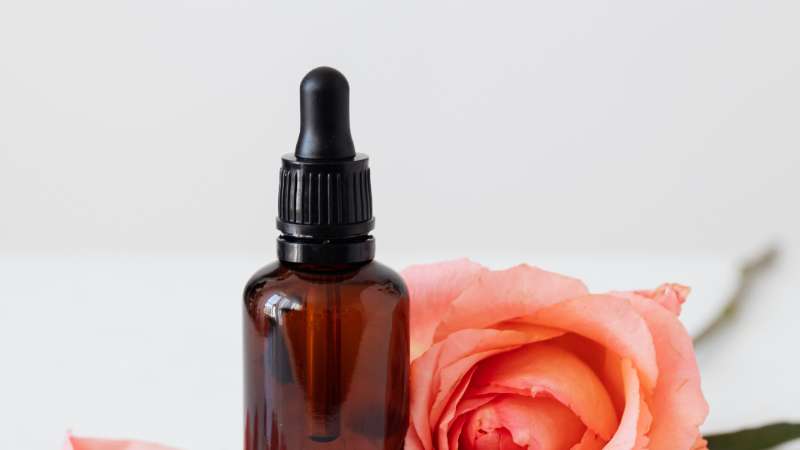 Never ingest essential oils
You might have heard of someone saying that essential oils can be ingested. Under some circumstances, with some oils, this may be the case, but most essential oils are highly toxic when ingested so we would advise avoiding this entirely.
Essential oils for sleep
Essential oils that aid sleep include the following:
Lavender
Chamomile
Ylang ylang
Bergamot
Valerian
Frankincense
Cedarwood
All of these oils can be diluted into lotions or carrier oils to make a sleep rub or massage oil, diffused in your bedroom while you prepare for sleep, added to a warm bath, or even used as a warm compress before bed. Another great way to use it is to put a few drops on a tissue and slip the tissue into your pillowcase.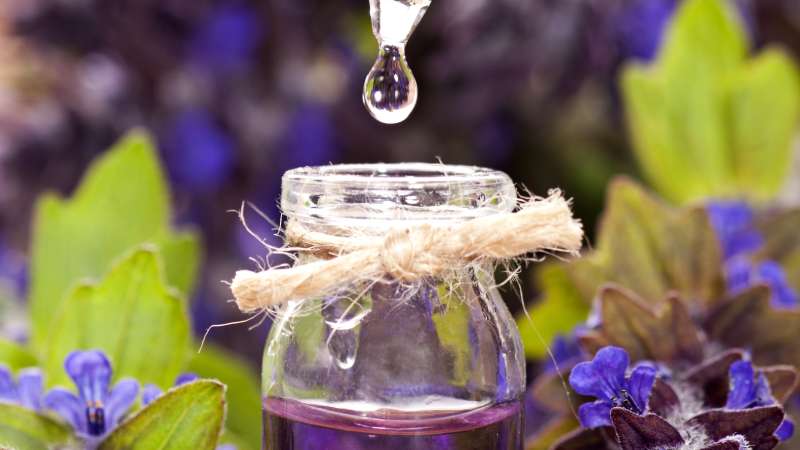 Homemade natural sleep rub
¼ cup coconut oil
¼ cup cocoa butter
20 drops lavender
6 drops cedarwood
6 drops ylang ylang
10 drops frankincense
Method: Warm the coconut oil and cocoa butter together, then allow to cool for 10 minutes. Add the essential oils to the cooled mixture and allow it to cool for an additional hour or until the oil is firm and set, but not hard. Store in a cool, dark place. Scoop a little out and massage into the feet or chest before bed.
Essential oils for headaches
The following essential oils are great for alleviating headaches:
Basil
Lavender
Peppermint
Wintergreen
Frankincense
Rosemary
Thyme
These oils can be inhaled to reduce pain, although this is not recommended for migraine-related pain, which is often made worse by string smells. You can dilute these oils in a carrier oil and use them as a rub on the back of your neck and temples, or inhale or diffuse them.
DIY headache rub
7 drops peppermint
5 drops of lavender
5 drops of frankincense
5ml of carrier oil
Method: Mix together and apply to the temples and back of the neck. Re-apply as needed every 30 minutes.
Essential oils for allergies
The following essential oils can assist with irritation caused by allergies:
Basil
Rosemary
Lavender
Lemon
Peppermint
Beat the sneeze rub
6 drops lavender
6 drops chamomile
2 drops of myrrh
1 drop peppermint
30 ml carrier oil
Method: Blend and apply to behind the ears and the temples.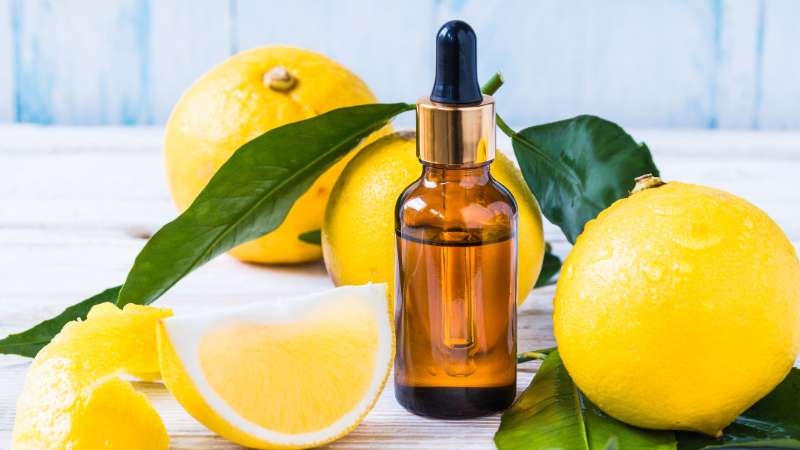 Essential oils for pain
Wintergreen
Peppermint
Ginger
Black pepper
Basil
Essential oil muscle soak
3 drops lavender
2 drops chamomile
1 cup Epsom salts
Method: Add the oils to the Epsom salts before adding to the bath, allowing the oils to better dissolve. Soak for a minimum of 20 minutes
Essential oils for acne
Tea tree
Lemon
Sandalwood
Frankincense
Lavender
Homemade essential oil acne treatment
10 drops tea tree oil
5ml jojoba oil or aloe vera
Method: Mix the two ingredients together and gently dab on as a spot treatment over affected areas.
Essential oils for nausea
Ginger
Bergamot
Basil
Peppermint
Essential oil blend for nausea
A few drops of ginger, bergamot, basil, or peppermint oil
Method: Diffuse the essential oils, or blot them onto a tissue and inhale the scent.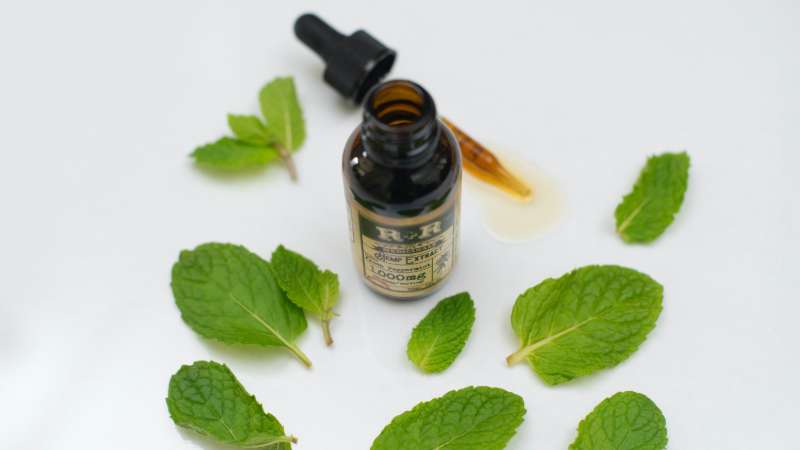 Essential oils for eczema
Bergamot
Lavender
Geranium
Patchouli
Chamomile
Rosemary
Thyme
Ylang Ylang
Eczema home remedy
10 drops frankincense
10 drops lavender
10 drops tea tree
10 drops helichrysum
3 drops lemongrass
4 drops juniper berry
5 drops geranium
45 drops coconut oil
Method: Add all oils to a spray bottle and apply when needed to soothe symptoms.
Essential oils for fleas
Clove
Oregano
Chamomile
Lemongrass
Rosemary
Thyme
Peppermint
Eucalypts
Citronella
DIY flea repellent spray
6 drops each of rosemary, tea tree, peppermint, eucalyptus, and citronella
1 cup of water
Method: Add all ingredients to a spray bottle and shake well. Spray on your skin, clothing, pet's coat, or other areas to repel fleas. Don't use more than once a day, and test any fabrics for reactions before use.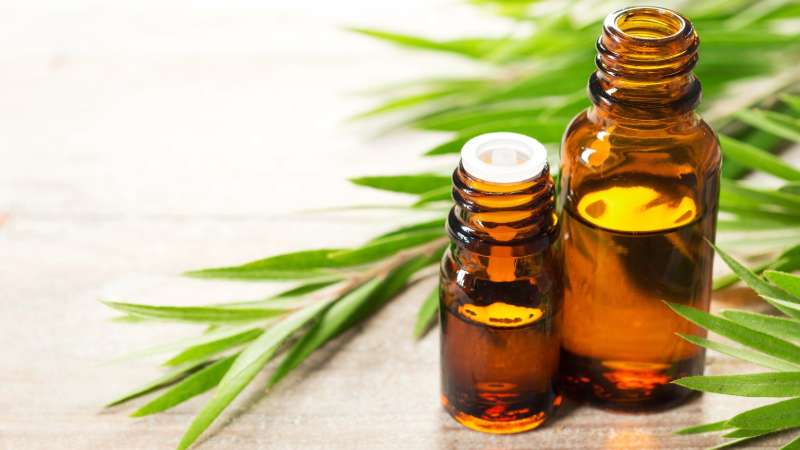 Essential oil remedy to soothe flea bites
4 drops lavender
4 drops peppermint
4 drops rosemary
2 teaspoons jojoba oil
Method: Combine the ingredients in a bottle, and apply topically to affected areas
Essential oils for sore throat
Cinnamon
Clove
Lemon
Tea tree
Oregano
Thyme
Ginger
Read the full guide to essential oils for a sore throat
Sore throat home remedy
½ teaspoon salt
1 cup warm water
1-2 drops of either cinnamon, clove, or ginger essential oil
Method: Dissolve salt in the warm water, and add the 1-2 drops of your desired essential oil. Gargle at the back of the throat morning and evening daily until. DO NOT swallow or ingest the essential oil.
Essential oils for sunburn
Lavender
Frankincense
Sandalwood
Sunburn soother:
25 drops lavender
25 drops peppermint
10 ml Jojoba or rosehip oil
Method: Mix ingredients together and use as a rub to assist with skin repair from sun damage. Be aware that sunburn may make your skin more prone to irritation so ensure you spot test first.

Want to learn more about aromatherapy?
Shaw Academy's online alternative and holistic therapies course will show you that wellness is more than just the absence of disease. Alternate therapies allow you to look at the body as a whole, and obtain internal homeostasis. The course will teach you about aromatherapy, reiki, reflexology, and other techniques to balance the body, mind and spirit and live more fulfilling, enriching lives.
References
2015. The essential life. 2nd ed. Total wellness publishing.
2008. Milady's Standard Esthetics. Milady Pub Corp.