We are not born with the ability to network. In fact, it is an art of building mutually beneficial relationships, either with people or businesses over a period of time. It can be learned or honed further. Whether we are at the beginning of our career or scaling up new heights with our entrepreneurial venture, networking helps us to succeed in all phases of our career.
However, some people fail to value its prominence as a potential marketing tool. They either consider networking as something dreadful or they take it for granted as an easy way to interact with people. However, these psychological approaches are incorrect. Here's why:
Chances are higher for you to fail, if you continue to dread networking events and follow the obsolete job search techniques.
All the more so, if you consider networking as an effortless activity, you might miss some of the essential tricks that could help you succeed.
Career networking has its own set of rules and limitations. Let us explore what makes networking an important tool or technique in your job hunting process.
Learn How to Lead
Develop your management skills and learn how to become a great leader.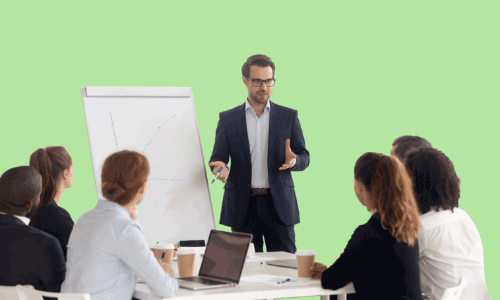 What is networking?
Networking is a unique approach of marketing your skills. It is crucial to the success of your career or business. There are different forms of networking: Formal business conferences, casual coffee or after-work interactions, discussing online or on social media platforms like Facebook, Twitter, LinkedIn and blogs. Discover our expert sales prospecting guide here.
However, there is much more to networking than simply striking a conversation. We need to have specific goals about what we want – whether we wish to get people's business cards, ask people to recommend our resume, make connections, etc.
Why do you need to network?
A research conducted by Career Experts reveals that about 75% to 95% of jobs are hidden in the market. An average job-seeker is able to tap only 25% of the relevant openings. This is where networking comes in.
Networking has the ability to open a whole new world of career opportunities for you. A one-to-one interaction with the right set of people can get you deep insights about the industry requirements, your job or even your company. We can capitalise on the recommendations and word-of-mouth referrals through different sources. If executed well, networking can earn you – credibility, trust, professionalism, knowledge and expertise.
Dos
Make your best move: There's no point attending a networking event and taking up a side corner table. Put your best foot forward and say hello to people around you. They might be as nervous as you are. Approach them and create your own comfort zone.
Select a suitable pitch: Conversations are likely to get more interesting if you use an elevator pitch. Be concise and persuasive while describing your career. People like to interact and not listen to some kind of monologue. So engage your listener and make your presence felt.
Business cards: Business cards are a great way to exchange details. They enable us to reconnect with people later. So remember to carry a good number of business cards to a networking meet. An added advantage could be, if you jot down the details of your meeting – time and date – at the back of your card. This way your new contacts can recall you.
Maintain a regular follow-up: It is crucial to keep in touch with people even after the meeting. Try and maintain a consistent follow-up every week or fortnight to ensure that you are not overlooked.
Be an active listener: Learn whatever you can from these networking events. These could be valuable lessons for life and not just business. Take time to extract the best from the others.
Quid-pro-quo: A give and take policy is what works the best in this professional world. People are more likely to build strong relationships if they follow the give and take policy. So make sure that you have something to offer as well – whether it's any favour, advice or referral job opportunity.
Be patient: Networking takes a lot longer to materialise. Set your expectations right and don't expect to reap the rewards immediately. Be patient enough to establish a long-standing business relationship and then look out for paybacks.
Do your homework well: Networking events comprise people from different backgrounds. Anticipate the kind of people you are likely to meet and the kind of learnings you desire. Prepare questions which you would like to put forward to get the desired response.
Don'ts
Don't be shy: Networking events offer a plethora of opportunities. So, don't be timid and only connect with people within your circle.
Never confine yourself: Don't make the mistake of befriending only one person at a time. The more you interact, the better are your chances of being known in the industry. So, ensure that you reach out to a large section of people at a networking meet.
Don't be afraid: It makes no difference if you are not familiar with a particular domain of industry. There's no need to be scared of appearing ignorant or imprudent. Ask as many questions as you can. Experienced professionals always relish the opportunity to show off their knowledge and expertise.
Avoid self-promotion: Try and engage yourself in healthy discussions. Appreciate other's perspectives and put forward your own. Obsessive self-promotion is more likely to annoy than build valuable relationships.
Don't forget to follow up: This is so important; we're saying it twice.
Looking to sharpen your management skills? Join our top-rated Professional Diploma in Leadership and Management today!
Join 12+ million students who already have a head start.
Sign up today and get 4 weeks free!
No commitments. Cancel at any time.