Introduction to Leadership and Management
Most people tend to use the words leadership and management interchangeably, and not without reason. When they think of the skills that senior management personnel possess, leadership would perhaps be the first quality that comes to their minds.
Image Source
The skills set required for a role in leadership or management quite often overlap. Leadership skills for managers are one of the key factors that separate employees in an organisation from their managers. Individuals in leadership and people management roles exhibit a deeper human connection that helps them deal with the employees in their organisations. Besides, their strong business acumen positions them well for strategic management and leadership. More than their domain expertise, these individuals strive for overall organisation excellence as it helps them build leadership in organisational behaviour.
We will focus on leadership skills for managers in this article. We will look at some of the skills that individuals need to develop to hone their managerial talent.
Leadership Skills for Managers #1 – Realizing the Vision
You will often find several great employees within organisations. They follow the instructions given to them exceptionally accurately. They can schedule their work appropriately and deliver results on time. What they often lack, though, is big picture thinking. They are unable to link the dots that relate their work to the company's goals. It is here that the role of a sensible manager comes into play. They compare their everyday work situations to the bigger picture that helps drive the organisation forward. They can look into the future to envision the organisation's needs. Then they distribute work among the employees to execute that vision. For this, they need to be good at leadership and people management.

Leadership Skills for Managers #2 – Good Communication Skills
To be able to share the company's vision with its employees, managers must possess superior communication skills. If a manager is unable to communicate the organisational goals with his/her team, he/she is setting them up for failure. Excellent communication is one of the vital leadership skills for managers to possess. Sharing the wrong vision with your employees is only going to increase employee frustration.

Leadership Skills for Managers #3 – Empowering Your Employees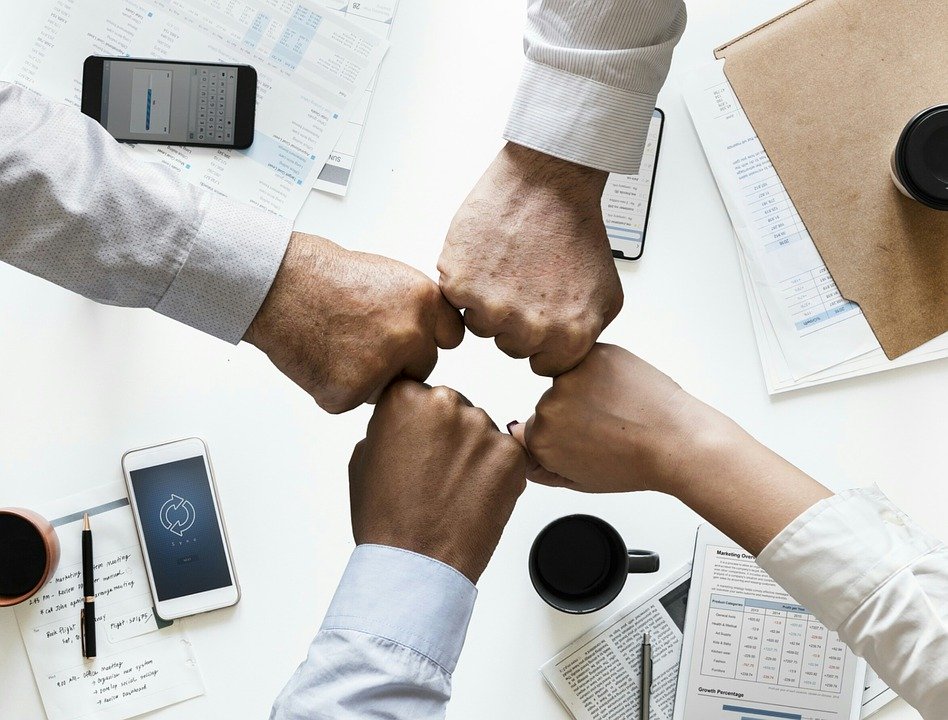 Image Source
When we evaluate leadership skills for managers, we often come across two kinds of managers. The first kind is the micro-manager, hovering over every employee and re-checking every detail minutely. The second kind is the manager who knows when they need to give the employees some space. If one wishes to develop leadership skills for managers successfully, they should ideally strive to be the latter of the two. Employees feel empowered and excel when they are trusted. It is necessary to give them a broad overview of a task and the freedom to execute it as per their judgment. Excessive micromanagement in an organisation often leads to unhappy employees.
Leadership Skills for Managers #4 – Showing Empathy
Many individuals who claim to possess leadership skills for managers lack the essential quality of empathy. When you are managing a team, you are going to deal with human emotions. Employees have good days and bad days at work. Managers must empathize with them based on the situation and explanation provided by the employees. It helps managers to establish a stronger connection with their employees, thus getting the best out of the team. When there is no empathy, managers are often viewed as dictatorial individuals only lusting for power.
 
Leadership Skills for Managers #5 – Be Honest
Honesty is one of the fundamental traits that everyone should have, regardless of whether they are a manager or not. The old saying – "Honesty is the best policy" holds in every circumstance. If your employees do not have that necessary trust in you, it will be extremely challenging to get any work done out of them. There is a real danger of the overall atmosphere in the organisation getting sabotaged with dishonesty. It can often cast the manager in a negative light, ultimately affecting their growth within the organisation. In extreme circumstances, this may even affect the individual's future employment with a new employer. Individuals in leadership and people management positions need to be extra careful not to fabricate the facts and resort to dishonest means.

Leadership Skills for Managers #6 – Transparency Helps
Image Source
Being transparent in your dealings with employees makes it easier for them to ride along with you as you achieve your vision. Employees need to know all the information available to enable them to perform their duties well. Without this clarity, you are only making their job difficult. They will always be second-guessing your motives. Lack of transparency often leads to a very inefficient workforce.
Leadership Skills for Managers #7 – Be Bold and Decisive
One of the essential leadership skills for managers requires that you don't hesitate when making decisions. It does not mean that you take them in haste. It merely means that once you factor in all the risks, you should go ahead with your plan of action regardless of any untoward consequences. It also means that if there are any adverse consequences, you as a manager must accept responsibility for your decisions.

Leadership Skills for Managers #8 – Innovate and Create
Most managers settle comfortably within their comfort zones once they have a daily set schedule in place. "Why change something that is working?" is a common thought. Great managers, however, always think out-of-the-box. They are looking for ways to improve work processes. They look for innovative ways to achieve organisational goals. To propel oneself forward within the organisation, thinking innovatively is one of the best leadership skills for managers to practice.
If you are part of the management team of an organisation responsible for strategic management and leadership, or even if you are a manager getting started with leadership and people management responsibilities, you will need to upskill yourself with leadership skills for managers. We have talked about the most crucial leadership skills for managers. There are several more leadership skills for managers that can be learned by taking courses available. One such course, which will help talented managers to further their skills is the one offered by Shaw Academy.