Black and white photography is an attractive and challenging part of artistic photography. Some of the most intense stories in history have been told using this technique. Even people who don't have a particular interest in photography are often hypnotized by the power of black and white images. It is true that thanks to digital technology, monochrome photography became much easier. Photographers used to work days to complete shooting and developing, while now, the whole process is mastered in just a few hours. Luckily, the emotion and passion these photos invoke remain unchanged.
Even if faster and less complicated in present, the art of monochrome photography does not lean only on converting an image to black and white. It is true that, when thinking about this type of photography, many digital photographers don't see more than colour photos converted by software.
In order to understand the field and to achieve truly impressive results a professional photographer must look at all shooting factors at the time, as opposed to relying on post-production software afterwards. Therefore, in order to stand out as a black and white photographer you must be able to visualize the world in black and white. Professionals take their best photos when they intentionally embark with black and white images in their mind.
If you are talented but a newbie, and plan to have a serious go at monochrome photography, here are a few tips to help you begin your journey.
See the World in Black and White
Imagining how everything would look when converted to black and white might be difficult at the beginning, since we are all used to seeing the world in so many colours. However, as a photographer, you must develop the ability to see beyond the colours. Having the power to "catch sight " of your final shot is hard, but not impossible. You must concentrate on other aspects, instead of focusing on the colours.
So, if you want to create mind-blowing monochromatic photos, you must be able to look at shapes, tones and textures, and to make them points of interest. As stated before, this is something far from being easy. But as a photographer, you must pay particular attention to seeing the world differently. You will be able to do it, but only after investing time and training yourself with patience.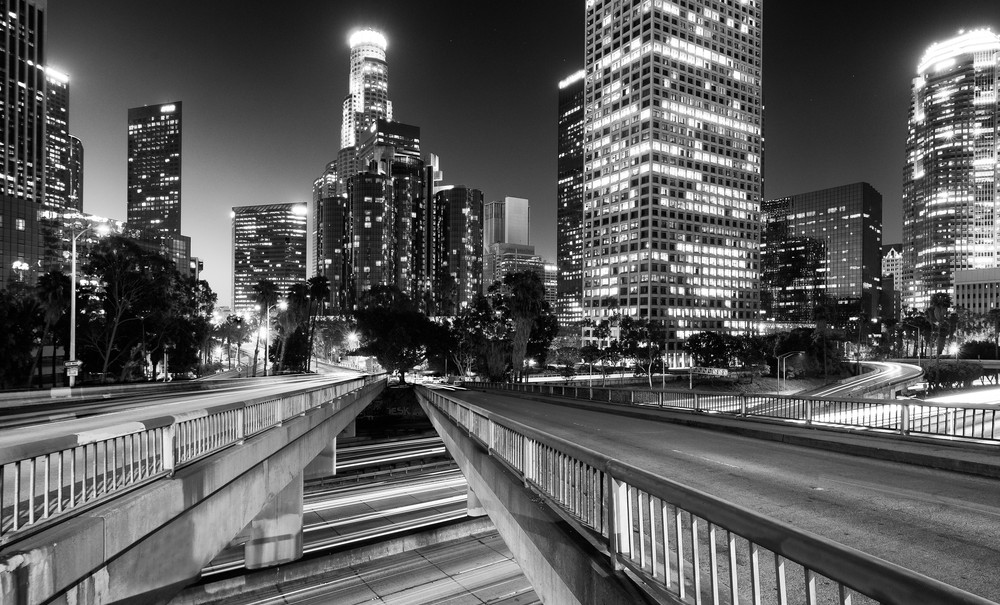 Find Good Subjects
In order to become an expert, you must practice. You can find subjects everywhere, no matter which town or city you live in. Pay attention to the graphic details and vast street scenes, the shapes and designs of the buildings. Since there are only certain elements that work perfectly but no actual rules about what to shoot, the main purpose is to learn how to revolve your attention around what works for black and white, instead of spotlighting the colors.
Should you avoid any subjects? The best advice is to shoot whatever you would shoot in colour and much more, in black and white. You will find things that don't look very good in black and white, but this will help you decide what looks better.
Keep Your Mind on Contrast, Shape, and Texture
As stated before, monochromatic photography is quite different than everything else, especially if you want to touch people's soul with your art. If you already practiced colour photography, you must know that these types of photos catch people's eyes with a red object or a green background. In monochrome photography, these areas don't have the same impact, so the image might be banal and lifeless.
This is why, when bright colours become black and white or shades of gray, you must search the tonal contrast and make your shot noticeable. Also, remember that simple shapes and a strong composition are always welcomed when it comes in creating amazing black and white images. When shooting graphic shapes, be sure there is a strong direct light that will help you create high-contrast lighting.
Use the Light to Intensify the Effect
If you already began exploring the art of photography, you must be familiar with the fact that the best times for shooting landscapes are early and late in the day when the light is even.
When it comes to black and white photos, the principle is different. Many photographers actually do the opposite. So, choosing the middle part of the day might help you shoot even better photos, allowing you to highlight lines and shapes with heavier shadows.
Practice, Get it Right and Continue Exercising
As you probably noticed, all tips were far from being focused on the settings and camera techniques. While these aspects are crucial, there is no need for a different technical expertise than in color photography. To take better black and white photographs, you must work hard on your creative approach and not focus on the way you use your camera. Instead, you must try to change the way you see the subject, how you use light, shade and composition to capture the character that black and white photography has to offer. In order to become an expert, to catch people's eyes and impress their souls, you must practice a lot. As I said before, photography might not need a certain degree, but it definitely needs a lot of work and self-discipline.
In addition, you can try editing a few of your colour shots before beginning the black and white photography adventure. This might give you some understanding of the editing process and help with the way you see monochrome photos. Photoshop's Dodge and Burn tools are quite useful, allowing you to target the highlights and shadows. Using the Dodge tool allows you to brighten highlights and increase local contrast and the Burn tool will enable you to darken highlights when they are too bright.
Keeping in mind that sometimes, removing colour from a photo can actually add something to it, by revealing a detail people wouldn't notice while focusing on colours, you can now begin practicing your creative approach and shoot some mind-blowing photos.
Looking to sharpen your photography skills? Join our top-rated professional diploma in photography today!
Join 12+ million students who already have a head start
Sign up today and get 4 weeks free!
No commitments. Cancel at any time.