When you're travelling by road or waiting at airports, or are on bus or train rides, you may suddenly find yourself hungry and in need of a snack. As a fitness enthusiast or bodybuilder, finding a healthy snack for bodybuilding is important, as not only do you need to eat enough but eat healthily. So, we have recommended some of the best bodybuilding snacks to carry with you when travelling.
8 bodybuilding snacks for on the go

1. Beef jerky
Beef jerky is an excellent source of protein and is one of the best high-protein snacks for bodybuilding. When it comes to packing on muscle, protein promotes muscle growth best. One ounce of beef jerky includes 11 grams of protein, which means it constitutes approximately 22% of your daily protein intake.
Learn Nutrition
Delve into the complex world of food science and discover how nutrition works from the inside out.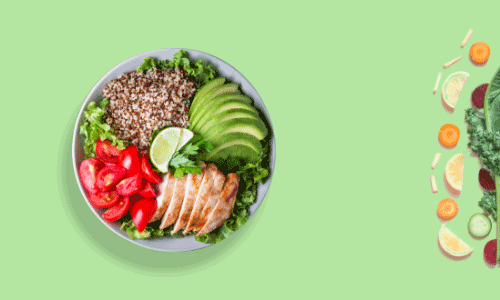 2. Nuts
A variety of nuts are used as bodybuilding snacks, including almonds, walnuts, and cashew. Nuts are a great source of essential fatty acids and protein. Almonds have the most going for them, as they are high in protein and fibre. In addition, the monounsaturated fat, vitamin E, and magnesium content of almonds promote heart health. Peanuts are also one of the best bodybuilding snacks, as they are an excellent source of monounsaturated fat, which can support testosterone levels. Walnuts are the only nut to proffer a healthy amount of alpha-linolenic acid, the plant form of omega-3 fatty acids. Cashews are higher in carbs when compared to most other nuts, with only one gram per ounce coming from fibre, compared to the above-mentioned nuts.
3. Snack bars
If you are seeking some healthy snacks for muscle gain, snack bars are the way to go. The ones that are recommended include protein bars, fruit/nut bars, granola, and natural fruit bars. However, in terms of bodybuilding snacks, choosing protein bars can be tricky and depends on where you are at in your training. The best bodybuilding snack bar would be one that is low-sugar and high-protein.
4. Dried fruits
Dried fruits make the best bodybuilding snacks, as they can boost your fibre and nutrient intake and supply your body with significant amounts of antioxidants. However, they can cause problems when eaten in excess due to their high-sugar and calorie content. Dried fruit, for this reason, should only be eaten in small amounts. Dates, for example, are extremely sweet but are a great source of fibre, potassium, iron, and several other plant-based compounds. Dates are considered to be a healthy snack for bodybuilding due to their rich sources of antioxidants that contribute to reduced oxidative damage in the body.
Other dried-fruit options that are healthy snacks for muscle gain are oranges, figs, mulberries, and cranberries. When selecting dried fruits, sometimes an artificial sweetener may be added to bitter fruits, such as cranberries. So, look for versions that are sweetened with natural fruit juice to get the perfect bodybuilding snack.
5. Popcorn
When it comes to the best bodybuilding snacks, popcorn is a whole-grain, fibre-rich food that allows you to digest the carbs slowly and steadily. Moreover, it contains free radical-fighting antioxidants and tryptophan, an amino acid that is important for building muscle. Popcorn is a great low-calorie snack as it has only 30 calories per cup. Oil-popped popcorn has 35 calories per cup, whereas one cup of lightly-buttered popcorn contains about 80 calories.
6. Seeds
There are a variety of seeds that act as healthy snacks for muscle gains, such as pumpkin, chia, and sunflower seeds. These protein clusters come in small packets, compressed into bars, and make for a great bodybuilding snack on the go. Adding these travel-friendly seeds to your diet can help you burn fat, thus putting them at the top of the list of healthy snacks for building muscle.
A ¼ cup of pumpkin seeds contains about 16% of your daily iron needs, along with 5 grams of fibre, which is more in fibre content than most nuts. Additionally, pumpkin seeds are an excellent source of amino acids, protein, and omega-3s, as well as minerals such as zinc and magnesium, making them one of the best bodybuilding snacks.
Sunflower seeds are popular in trail mixes, multi-grain bread, and nutrition bars, as well as for snacking straight from the bag. They are rich in healthy fats (poly and monounsaturated fats), beneficial plant compounds, and several vitamins and minerals – deeming it a healthy snack for building muscle. A healthy dose of sunflower seeds fat can help maintain good cholesterol levels, support cardiovascular health. As with most food in-take, sunflower seeds must be eaten in moderation because of their higher calorie content. By ensuring low amounts of sodium or salt additives in the seed pack, you can protect your heart and kidneys while also eating a healthy snack for bodybuilding. The fat in sunflower seeds is necessary for some vitamin absorption, proper growth, maintaining cell membranes, and to help with muscle gain.
7. Trail mix
Trail mix is a combination of granola, dried fruit, seeds, nuts, and sometimes chocolate, and has been established as one of the most popular and best bodybuilding snacks. There are various types of trail mix combinations available in the market, and some of the ingredients can constitute rye chips, banana chips, shredded coconut, and ginger. Sometimes the mix constitutes legumes such as baked soybeans that constitute a high-protein snack for bodybuilding.
8. Peanut butter snack
For many fitness enthusiasts, snacks with peanut butter are a favourite high-protein snack for bodybuilding. Their high-calorie content makes it easy to increase calorie and unsaturated fat intake at the same time. As with any nut-based butter, the protein in peanuts is essential for building and repairing muscles. Peanut ball snacks mixed with granola are a great option for bodybuilding snacks on the go. Sometimes, peanut butter dip sachets can be helpful to carry with you during your travel, and they can be eaten or spread over other snacks, including sliced vegetables or fruits. Examples of vegetables or fruits that peanut butter can be eaten as a snack are celery, apples, carrots, bananas, and strawberries. Peanut butter on wholegrain crackers or a peanut butter and jelly sandwich is convenient to travel with, and both constitute healthy snacks for muscle gain.
Want to learn more?
Are you a fitness trainer or a bodybuilder enthusiast interested in learning more about sports and exercise nutrition? Are you interested in knowing about the nutritional needs of bodybuilders and other athletes, their energy metabolism, and other aspects of nutrition? Shaw Academy offers two online courses, including a professional diploma in sports and exercise nutrition and a professional diploma in nutrition, that cover all of these topics and more.
Looking to sharpen your knowledge of nutrition? Join our top-rated Professional Diploma in Nutrition today!
Join Shaw Academy's online nutrition courses today.
Sign up today and get a free 4-week trial.