The stock market can be a great generator of long-term wealth. Driven by a culture of investment encouraged by several employers, many individuals end up being passive investors in stocks, even without taking any stock market courses per se. Their excess earnings each month are regularly invested in the company stock or in some mutual fund of their choice. These funds are usually offered by their employer via a brokerage house. This systematic and safe investment plan neither requires an investor to take investment courses nor requires an investor's continuous attention. Once a fund is selected by the employee, the monthly investment flow begins automatically, gradually building up a decent portfolio over time. But as most financial trading courses will tell you, mutual fund returns are on average lower than individual stock returns. This is because mutual funds are a basket of stocks from different companies whose aggregate returns mask the volatility that individual stocks inherently possess.
If this sounds like a lot of jargon, do not fret. Most wannabe investors simply learn trading online. There was a time when stock trading courses were a rarity, and you had to physically attend a training session in some corner of the city. Nowadays, you can very easily register for an online trading course offered from just about anywhere in the world, and start building your portfolio in no time. But selecting the right companies to invest your hard-earned money into requires some amount of knowledge and skill. There are several stock market courses available online – you should choose the online trading course that best fits your needs.
How should you choose from amongst the myriad stock market courses available online? Firstly, you must decide upon your personal goals – are you willing to get into the more fast-paced trading mode, or do you wish to be that relaxed long-term investor? Are you looking for quick profits, or are you willing to play the waiting game? Can you devote several hours of the day trading in stocks, almost making this your full-time gig? Do you have the mental appetite for the daily ups-and-downs of the stock market? An online trading course that focuses on trading will offer different analytical techniques than one that focuses on investment. We give you an overview of some of the online trading courses that you will find on the internet.
The Shaw Academy
The Diploma in Financial Trading and Investment is an online trading course offered by the Shaw Academy. Learners get to learn all the technical jargon that is used on the trading floor and then get a chance to perform hands-on trading on their demo platform. This online trading course is one of the few that also goes over the psychological aspects of the trading experience. There are a ton of online trading courses available to help you, whether you are a novice or an experienced individual in the field of trading. But most courses focus on trading only from one or two perspectives. The online trading course from Shaw Academy gives you a taste of the entire spectrum. You can sign up for it here.
Learn Financial Trading
Master the building blocks of financial trading & investment and learn to react to changes in the market at the most opportune times.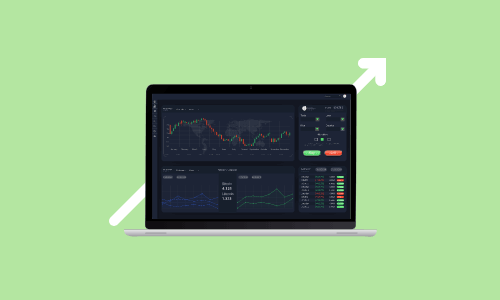 Online Trading Academy
This academy has been around for more than 20 years. It is one of the oldest trading schools that began as the training arm of the trading floor. They offer courses in both investing and trading, for any market or asset class. Most of their courses were started as traditional offline, face-to-face offerings in different locations around the world. They have now been enhanced to an online trading course pattern. Though most of the courses offered have a fee associated with them, they also offer a free online trading course that might be worth exploring.
Investors Underground
Image source
This is a vibrant community of experienced day traders from around the world that is focused on helping fellow traders become self-sufficient. For a Monthly, Quarterly or Annual membership fee, members can gain access to thousands of educational videos and other study material. In addition, the site also provides traders with trading tools, stock market guidance, and a large online community willing to help. Investors Underground also offers a free online trading course for beginners that introduces them to the different types of trading, technical analysis, stock market environments, brokers, and other essentials required to become a good trader.
The Stock Whisperer
The Stock Whisperer was started as an online chat room in 2010 by a day trader going by the name of Stefanie Kammerman. This is not your run-of-the-mill online trading course – the idea behind it is to give live insights from the trading floor to individuals keen on observing an experienced trader operating in real-time. Participants get to view Stefanie's screen as she trades and gives tips on high probability trades through the day. They also get to experience the trading floor tension, as if they were really there. If you were looking for an experiential online trading course, then The Stock Whisperer might be the ideal one.
TradePro Academy
TradePro Academy offers three different levels of course offerings – Swing Trader, Pro Trader, and Elite Trader. Beginners are encouraged to consider the Swing Trader offering, which includes the Passive Income Trader Development Program. This online trading course includes the Trading Foundations, Options Strategy, and Forex Strategy courses which introduce participants to Stocks, Options, and Foreign Exchange trading strategies respectively.
Day Trading Academy
No matter which background or experience level you have, you can join Day Trading Academy's online trading course. Their philosophy is to teach learners how to use a trading system (the Congressive system), and they try to make day trading as simple as possible. The DTA curriculum is broken into Beginner, Intermediate, Advanced, and Pro. The topics in this online trading course range from the very basic (like analyzing trend lines) to the very advanced (like trading psychology).
Udemy
This popular new age portal which offers training in nearly all fields also offers an online trading course. The Stock Market Investing For Beginners course is a basic course to help you understand the stock market, practicing your skills using virtual money. Under the Investing section of the website, you will find many more courses from basic to advanced levels.
Join 12+ million students who already have a head start
Sign up today and get 4 weeks free!
No commitments. Cancel at any time.