The last time you even thought about your resume was probably before you landed in your recent job or when you mailed it for a client reference (especially in case of IT professionals). But now the time has come to look out for a new job and your resume isn't ready.
You end up spending your entire weekend tweaking and editing parts of your resume; taking advice on what to include and what not to. After a week of hard work, you finally complete your resume but it still looks like everyone else's. So how are we supposed to make our resume stand out from the crowd?
Fret not. Here are some smart ways to fix the major gaps in your resume that would make a recruiter take notice.
Be unique in your approach:
If the main headings of your resume have too many common terminologies, it is unlikely to make an impact. Several job seekers try and pick up free samples or formats readily available on the internet, consequently making their resume generic.
Learn How to Lead
Develop your management skills and learn how to become a great leader.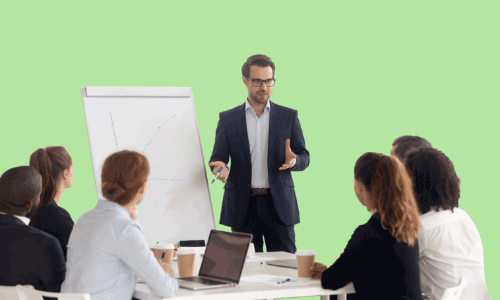 Personalise your resume. Recruiters often want to see a distinct storytelling pattern in different resumes. Brand yourself in terms of your key skill sets. For instance, if you are working as content marketer, then in place of "Work Experience" you can mention "Content Marketing Experience". This could be highly applicable if you have diverse set of experiences but you are willing to highlight a particular skill set. You can segregate your relevant experience and include everything else as an "Additional Experience".
Focus on accomplishments:
Several employees fail in the first impression when they begin their resume with a bulleted list of responsibilities. The moment you start describing your day-to-day tasks, your resume falls flat.
Try emphasising on the projects you have accomplished or on the current projects. While responsibilities show what you did, accomplishments highlight what kind of impact you are likely to make in the future. Recruiters would be more interested to know the kind of results you can deliver for their firm. That's your key to success.
For instance, in case of a content marketer, try considering the following scenarios:
Regular practice:
Preparing the monthly content plan.
Allocating tasks to team members.
Optimising social media visits and improving brand presence.
Creating quality content, thereby generating leads.
Unconventional method:
Scaled-up the number of social media visits by 100%.
Enhanced productivity of the team members by 40% in Q1.
Contributed 400 leads in the second month itself through consistent efforts.
The latter approach is likely to grab more attention from recruiters. This could open a new world of opportunities for you.
Avoid buzzwords:
In their endeavour to build a great resume, job seekers often use clichéd buzzwords like "go-getter", "out-of-the-box thinker", "areas of expertise", etc. Power-packed action verbs also seem a hot favourite for resumes. Such buzzwords or verbs might be great for some marketing gimmicks, but in a resume they are unlikely to impress a recruiter.
Rather than focussing on buzzwords, try to elicit your traits through some examples. Think of the situations where your efforts have made a significant impact on the process workflow. It could be:
Major attrition control initiatives
New system implementations
% increase in CSAT
Managerial trainings or workshops conducted by you
This could be an interesting way to show off who you are and ultimately, what you can do.
Mention interests and hobbies:
As a content marketer with around eight years of experience, how would you make yourself stand out? Some employees often make the mistake of sounding like they have no life outside work. People don't like to deal with someone who is a workaholic or boring.
Show passion for your field of interest. An easy way to do that is to include a section of "community involvement", "leadership" or "skills and interests" in your resume. Mention about your participation in some extra-curricular activities, voluntary workshops, music concerts or trekking expeditions.
Whatever you intend to include, whether it's event planning for your organisation or some guest lectures you deliver on weekends, ensure that you highlight the activities you are involved in beyond your office work.
While you don't want to take this to an extreme, anything you include should be relevant to the job you're applying for.
Check your resume's length:
Several job seekers believe "the more they write in their resume, the better is the traction". This is a misconception. Recruiters, while scouting profiles, hardly spend 10-15 seconds on each resume. You will fail to make an impact, if you present a detailed job history. So try and make a short and crisp resume. Focus on keywords and accomplishments and keep the other details to a minimum.
Ideally, a resume should be between one and one-and-a-half page. This is good enough for you to get going.
Include a cover letter:
When it comes to a cover letter, we really don't put in the effort to write a good one. Some job applicants consider a cover letter to be unnecessary and think that their experience can speak for themselves. Which is why very few people put in the right amount of effort to make an outstanding cover letter. This could be right in some cases.
However, a cover letter is your chance to introduce yourself. For instance, imagine you are writing to someone who already believes you're qualified. In this case, your resume won't make any difference. It is your cover letter that can reveal your personality as an individual.
Looking to sharpen your management skills? Join our top-rated Professional Diploma in Leadership and Management today!
Join 12+ million students who already have a head start.
Sign up today and get 4 weeks free!
No commitments. Cancel at any time.