If you were interested in the world of sports nutrition a few decades ago, you might have found it very difficult to find a sports nutrition certification, and indeed, a suitable job opportunity. But things have changed now, as more sports and fitness organizations have realized the value of sports and exercise nutrition towards player performance and well-being.
How hot is the market right now for a fitness nutrition specialist? Very, if one is to go by reports. The global sports nutrition market will have grown from $28.37 billion in 2016 to $45.27 billion by 2022. Things are going especially well in India, where the market is worth INR 1,376 crore and expected to grow at 22.8% CAGR by the year 2023.
Moreover, it's not just sports teams and athletes who are leveraging the benefits of sports and exercise nutrition, but also modern gym, fitness apps, and fitness centers that provide a holistic well-being plan to customers, a large part of which is based upon nutrition. Plus, there is the business or commercial side of sports nutrition, too, with so many nutrition brands and products entering into the market. These largely include sports drinks, foods, and supplements, and India is witnessing a huge demand for them, as the country saw a 65% growth in sports nutrition product launches last year alone.
Yes, the opportunities for professionals with a sports nutrition certification or a sports nutrition degree are incredible, to say the least. And now, with the availability of online sports nutrition courses, things have become a lot easier for them to carve a niche for themselves in this field.
So, which are the best sports nutrition certification programs you can opt for? Let's find out!
I.S.S.A.'s Fitness Nutrition Certification
Study guide provided by ISSA
The nutrition certification program offered by the International Sports Society Association Fitness (I.S.S.A) is one of the best online sports nutrition courses around. As the course website declares, the program is designed to help you master the psychology behind sports and exercise nutrition, so that you can deliver impactful results for your clients. There are over 300,000 ISSA certified students across the globe, so you can ensure that you are placed in a good company upon the course completion. As for the course itself, it covers the foundations of nutrition and coaching so that you will be able to coach and motivate clients across any fitness domain, and of course, take on projects where you can lend advice related to sports and exercise nutrition.
NESTA Fitness/Nutrition Certifications
The National Exercise and Sports Trainers Association (NESTA) offers two unique certifications related to nutrition in the fitness domain. One is the fitness nutrition coach certification, which will enable you to coach the general public (non-athletes) in all matters related to fitness nutrition. The second course is the sports nutrition certification, which will allow you to coach athletes with regard to sports and exercise nutrition. Essentially, both these courses will let you offer nutritional advice to your clients and will help you build your training skills too. It is a 12-month online course, and candidates will have to write an online exam after the deadline of the course. The good news is that there are no pre-requisites for the course, so if you're a beginner or someone looking for a career switch towards becoming a fitness nutrition specialist, this could be the one for you.
NASM CNC Certification
An advertisement for NASM'S CNC Certification
Get Certified in Fitness
Discover all there is to know about fitness and weight loss, and start your career as a personal trainer.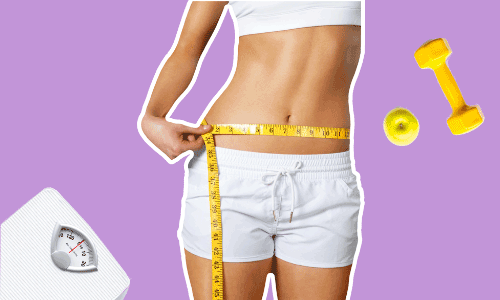 The National Academy of Sports Medicine (NASM) provides a 'Certified Nutrition Coach' certification program that is one of the most well-known sports nutrition certifications in the industry. The online course enables candidates to advocate nutritional information to clients and train them across behavioural strategies with regards to sports and exercise nutrition. Candidates will also learn about the latest science behind fat loss, muscle gain, and holistic wellness, as well as the skills required to design and deliver the best nutritional strategies. No prior fitness qualifications are required, but clients will have to retake the certification exam every 2 years to maintain their credentials as a fitness nutrition specialist.
ACE Fitness Nutrition Certification
The American Council on Exercise (ACE) provides an online Fitness Nutrition certification that is widely recognized. The course provides you with the knowledge of nutritional science and behavioural psychology so that you can design and deliver well-rounded strategies to your clients. The course lays a lot of emphasis on the behavioural aspects of sports and exercise nutrition so that you can really get your advice through to a wide variety of clients. It is a 6- month long program, and candidates receive a comprehensive e-book along with plenty of hours of instructional videos as a part of the training. If you're looking for a sports nutrition degree that's internationally recognized, comprehensive, and affordable, there aren't many that could top this.
Shaw Academy's Diploma in Sports and Exercise Nutrition
With over 1.2 million graduates in the course so far, it's safe to say that Shaw Academy's sports nutrition certification is one of the more favored ones in the market right now. It is a 4-week long intensive online course that gives you an in-depth understanding of the dynamics behind sports and exercise nutrition. You will also learn the psychological aspects associated with nutritional science so that your strategies are adopted much more effectively by your clientele. As for the curriculum, it covers everything you need to know, right from energy systems, micro-nutrients, hydration, supplements, and nutritional timing, to cutting edge weight-loss and muscle gain strategies, and of course, how to apply your knowledge. There are no pre-requisites for the course, and it comes in 8 interactive lessons that actually make the learning quite interesting.
Are you looking forward to a promising career as a fitness nutrition specialist? Shaw Academy's Diploma in sports and exercise nutrition is the perfect stepping stone towards just that.
If you're ready to launch yourself towards this rapidly burgeoning field, check out the course here.
Join 12+ million students who already have a head start
Sign up today and get 4 weeks free!
No commitments. Cancel at any time.