In an era defined by the rapid emergence of digital technology, the creation, development and maintenance of user-friendly websites has indeed turned into a challenging task. The traditional, compartmentalized modes of designing professional and competent sites are simply not applicable anymore. Instead, a new demand for full-stack designers with the capability of crafting dynamic, innovative and sophisticated websites has slowly begun to gain significant traction. 
Recommended for you: Learn how to design websites with a free Web Design course.
To succeed in their web design careers, these full-stack designers are expected to be highly proficient in the arenas of graphic design, proprietary software, UX/UI, SEO, code writing, and so on. In other words, these designers are required to deal with both front-end and back-end designing processes in an efficient, futuristic and effective way. However, for doing this, they need to acquire some basic web designer skills. 
Here is a list of the top web designer skills, developing which can easily help you land an attractive web design job within no time.  
1. Basic Designing Tools 
The first web designer skill that you must acquire is an understanding of basic designing tools. These tools are the primary platforms using which you can craft a promising website. However, you will need to make sure that you use the right tools at the right time. For instance, Photoshop is a good instrument for image processing, but when it comes to graphic design, Adobe Illustrator will prove to be more helpful. Getting familiar with such intricacies will acquaint you with the entire designing canvas. 
2. UX/UI And Visual Design 
According to recent research, 75% of people form an opinion about a website, based completely on its look and feel. This means that to become a web designer, you will have to master the craft of enhancing the UX (user experience) & UI (User interface). Begin by designing a website that is visually appealing. Use tools like grid systems, colour psychology, type hierarchy, and web fonts. Ensure that the website is responsive to all kinds of devices. Learning these will instantly give a forward push to your web design career.
3. HTML & CSS
Gaining thorough knowledge about HTML (Hypertext markup language) and CSS (Cascading style sheets) is one of the finest web designer skills that you can aim to learn. Both HTML and CSS are the fundamental blocks upon which the style and structure of a website are built. They enable you to read and edit a page, as often as you want to. By learning these principal languages, you will easily be able to secure a decent web design job. 
4. Programming Languages 
Apart from HTML and CSS, if you can learn a couple of other programming languages, your web design career prospects will definitely improve. It will be great if you can master JavaScript, Python, Swift and C++ but if you have to choose amongst any one of these, go for JavaScript. This is because, as per a Stack-Overflow survey, more than 65% of designers already prefer to work with Java. Knowing these languages will immediately make you stand a class apart. 
Learn Web Design
Become a certified web designer and learn how to build amazing websites with proficient training in real world coding.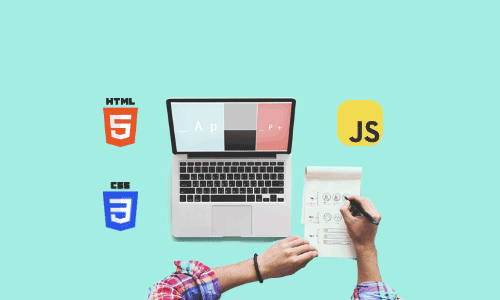 5. We