Stock photography may be a crowded market. However, it still offers some value as a bit of extra income on your photography, or a way for freelance photographers to avoid the proverbial "all your eggs in one basket." While surviving on stock photography alone is tough to do, there are still a few perks of selling photos with a stock photo agency.
Recommended for you: Free 4-week Photography course.
Some stock photography websites allow anyone to join. Others are a bit more selective but offer a better royalty rate. Many agencies pay photographers a percentage of the profit from their images, though each option may vary a bit.
Interested in making your images available for purchase? Here are ten excellent places to sell stock photography.
Alamy
With over 60 million images, Alamy is the largest stock photo website, but they also pay well too. Photographers earn 50% of every sale, and aren't restricted to selling exclusively with Alamy. To join, photographers need to fill out a form and pass a quality control test.
While Alamy doesn't edit or alter the images you submit, they do have strict guidelines. Images must be shot on a DSLR or mirrorless with at least six megapixels (though likely not a problem in today's camera market). They'll reject images for 26 different reasons, including bad exposure, camera artifacts, sharpness, and over-editing.
Fotolia and Adobe Stock
Fotolia is now part of Adobe Stock, which sells images directly to Creative Cloud users. This is important. Users of popular programs like Photoshop, InDesign and Illustrator can buy images directly from their design program, which will theoretically place your image in front of more people than just the website alone.
Photographers earn 33% of each sale through both Fotolia and Adobe Stock. For images downloaded from a subscription plan, the minimum guaranteed payment depends on the photographer's rank. To sell here, you must be 18 or older with a confirmed Fotolia account.
Learn Photography
Master the fundamentals of photography, from the basics to advanced techniques, and become a professional photographer.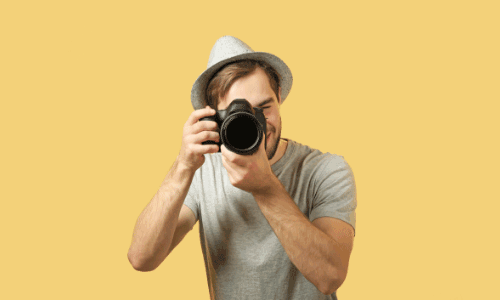 Getty Images
Getty Images is a well-known platform that offers both stock photos as well as editorial images of current events and celebrities. Photos with Getty are either royalty-free or rights managed. Microstock, which allows users to use the image as many times as they'd like once downloaded, isn't on Getty, which is good for photographers.
While highly reputable, Getty Images is hard to break into. They no longer have a way for you to submit images, but according to a post on their previous Flickr group, editors look through Flickr to handpick photographers to invite to the platform. For more details, read the announcement here: here.
iStock Photo
Offer your images only with iStock Photo, and you could be looking at royalty rates of up to 45%. Of course, if you don't want to commit to just one platform, you can still choose to do so and earn a 15% royalty instead.
But perhaps what's even more lucrative about iStock Photo is that it's also a community of photographers too. Once you join, you have access to online forums to chat and learn with other artists. Anyone can create an account and access the forums, but to sell with iStock, you'll also have to pass a quiz and submit samples of your work.
Can Stock Photo
Can Stock Photo is both fast and fair. They pay up to 50% on each image downloaded. With funds available for withdrawal to Paypal once reaching $50 and by check once reaching $100. Images on Can Stock Photo are also available for download on Fotosearch, so there's potential for more e