In an era of continuous technological advancements, the art and science of graphic design have begun to witness tremendous spurts of growth. More and more individuals and businesses are increasingly turning to this highly dynamic field in order to communicate their ideas or messages in an effective, relatable, and targeted way. So much so, that almost every infographic, corporate logo, business card, software interface, mobile app, and web layout has started using graphic design as its primary visual element. In such a scenario, learning the fundamentals of graphic design can be extremely beneficial for the careers of those willing to become a professional in this discipline.
If you too are one of the many who want to learn graphic design and gain experience in this competent subject, here are the top 10 graphic design courses that you can easily pursue.
Top 10 online graphic design courses
1. Shaw Academy
Consisting of 32 interactive lessons spread across four modules, including weekly assignments and fun quizzes, the graphic design course offered by Shaw Academy provides instant access to the exciting world of graphic design. Not only does it teach you the fundamental skills required to pursue a graphic design career, but it also gives you hands-on training to deal with various creative challenges that might arise in the future. Earning a graphic design certificate from Shaw Academy commands a high degree of respect in the field of graphic design.
Get Certified in Graphic Design
Master the basics of graphic design and gain practical and technical skills to develop your portfolio.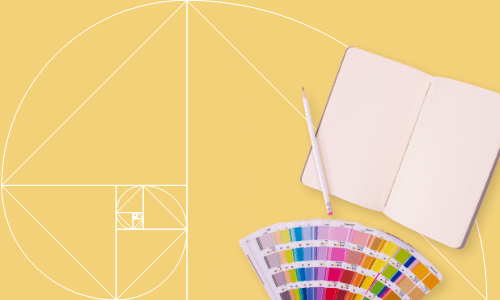 2. Coursera
Considered to be one of the best places to learn graphic design, Coursera is a platform that offers online graphic design courses from world-class universities. Right from Stanford and Harvard to Oxford and Yale, Coursera allows you to earn industry-recognised credentials while getting degrees at a time and pace of your convenience. The major graphic design courses that you can apply for are:
Graphic design for beginners by the California Institute of Arts
Graphic design elements for non-designers by University of Colorado
Graphic design specialization by David Underwood
3. Udemy
Since 2009, Udemy has been providing extensive online courses in the discipline of graphic design. The platform doesn't just offer expert instruction, but it also gives you lifetime access to the entire course content so that you can learn as per your schedule. Its main courses, enrolling for which can earn you an online graphic design degree, are:
Introduction to Graphic Design by Sean Berg
Graphic Design Boot Camp by Derrick Mitchell
Illustrator Masterclass 2020 by Martin Perhiniak
→ RELATED READING:
4. Absolute Cross
Touted as a brilliant platform for online graphic design courses with certificates, Absolute Cross offers free tutorials and guides in order to walk you through your learning journey. Since 1996, this place has been vying to simplify the area of graphic design while allowing people to refine their creative skills. Its graphic design courses are not just limited to the actual subject but are also conversant in associated areas like Drupal modules, HTML codes, Typewriter, and Adobe Flash.
5. Alison
If arming yourself with knowledge about various facets of graphic design is your primary agenda, registering for a graphic design course at Alison might prove to be the best bet for you. As a platform that conjoins almost 13 million learners with the world's leading industry experts, Alison offers about 140 online graphic design courses. It's most famous course streams include:
Learning Visual and Graphic Design
Design – Applying Design Principles
Designing, Implementing, Monitoring, and Evaluating Systems
6. Skillshare
As a website that thrives by providing unlimited access to over 22,000 classes, Skillshare offers a number of short, targeted, and in-depth graphic design courses. Apart from its expert mentors, the platform sustains its students by giving them instant feedback and encouragement from a community of over 5 million peers. You can learn graphic design on Skillshare by subscribing to:
Graphic design basics – Core principles of visual design
Intro to graphic design – Expression of emotions with color theory
Demystifying graphic design – How posters work
7. Graphic Design Fundamentals
The Graphic Design Fundamentals course by Timothy Samara is primarily designed to cater to the needs of both beginner and senior-level designers. This graphic design course specifically focuses on strengthening your knowledge base, adding new skills to your graphic design toolkit, and managing your creative processes via varied projects. For this, it offers 18 video lessons worth 6 hours of content, which can be accessed anytime, anywhere.
8. Canva
Tracing its origins to early 2013, Canva has come a long way in offering comprehensive, proficient, and practical graphic design courses. Its special design school has been built to provide potent resources to those who are willing to learn graphic design. Considered to be extremely advantageous for beginners, the graphic design certificate courses offered by Canva help people design templates, photos, icons, invitations, flyers, and every other contour cutting across the graphic design spectrum.
9. Creative Live
Largely referred to as an 'answer to your creative calling,' the online graphic design courses available at Creative Live are a cut above the rest. The platform helps you master your craft and refine your passion while learning from state-of-the-art mentors. The website also has a functioning instructor community which enables you to learn, re-learn, and upskill by providing you with a creative and innovative graphic design training.
10. Massachusetts Institute of Technology
Lastly, if you intend to learn graphic design online, the courses offered by the Massachusetts Institute of Technology might also prove to be quite helpful for you. MIT, known far and wide for its competence and efficiency, offers graphic design courses that deal with fundamentals like information, display, contrast, and alignment. You can easily subscribe to these courses at MIT and make use of its regular lectures, assignments, and projects.
Which graphic design course should you choose?
With changing times, the need for hiring well-trained graphic designers will only continue to increase by leaps and bounds. Most employers would prefer to bring those designers on board who don't just possess deep theoretical and practical knowledge but who also have acquired an advanced graphic design certificate. This is why getting an online graphic design degree holds great importance in the current times.
Before deciding on which course to pursue, it is important to know what exactly you want to learn and achieve, as every course provider will have a different style of teaching and cover certain topics in different ways.
At Shaw Academy, our Graphic Design course is free for 4 weeks, so it's a great way to see what works for you at no initial cost.
Join Shaw Academy's online graphic design course.
Sign up today and get a free 4-week trial!